Google has started rolling out some basic antivirus features for the Chrome web browser on Windows operating system. The web browser can now prevent users from malicious tools and extensions that change the default settings. In case of any suspicious behaviour, Google Chrome will alert users. Users will also get notified in case there are any virus or malicious tools that are present in the user's PC.
First and foremost, Google Chrome will notify the user if any browser setting has been changed without their consent and revert things the way they were before. For example, there are some extensions and tools that change the web browser's default home page, sometimes without any user interface. If something like that happens, Google Chrome will alert the user and they revert back those changes.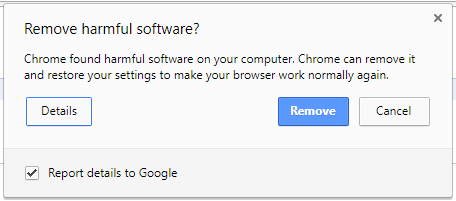 Next up, Google is equipping Chrome with some basic antivirus capabilities so that it can detect any harmful or suspicious programs that are present in the PC. The web browser will then ask the user to either disable or uninstall those programs. The internet search giant has worked with antivirus software maker ESET to implement its detection engine inside Google Chrome. Google clarifies that it can't replace a dedicated antivirus, though.
It remains to be seen how efficiently Google Chrome can scan for harmful programs in the background, especially since the web browser has been infamous for a long time for using large amounts of memory and processing power in the background when comparison to other web browsers. Previously, Google has implemented similar antivirus capabilities in Android smartphones through the Play Store to make devices more secure.

[Source: Google | Via: FoneArena]