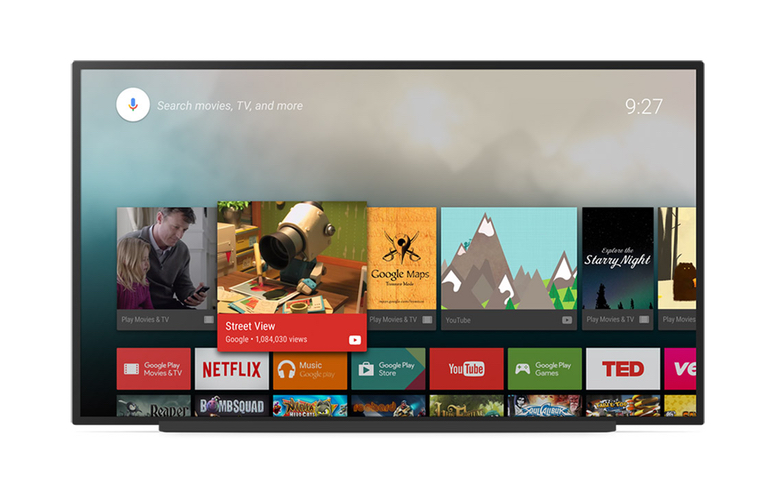 Netflix India has released a list of recommended TVs. The company says that on an average, a million TVs are sold in India every month. Also, thanks to the rising average internet connection speeds in the country and a crackdown on torrent websites, a lot of people are turning towards video streaming services like Amazon Prime Video, Hotstar, Netflix, Voot, and more.
According to Netflix, the list of recommended TVs are chosen if they have certain qualities. The streaming video giant says that Netflix recommended TVs turn on faster, have a dedicated Netflix button, and they can wake up at the same place where you left it earlier. These TVs also come with the latest version of Netflix installed. Most high-end TVs in the list can be used to stream 4K HDR (high dynamic range) content with Dolby Atmos sound.
Most of the new TV shows and movies produced by Netflix – Stranger Things, Black Mirror, Okja, and Death Note – feature HDR. The company recently announced original content for the Indian market, including Mighty Little Bheem, Sacred Games, and more. The company is also bring a lot of Indian movies to its platform. So, here's the list of 'Netflix Recommended TVs' in India:
Netflix Recommended TVs In India
LG
55UH617T
55UH650T
49UH617T
49UH650T
43UH650T
43UH750T
43UH617T
79UH953T
43UH750T
Samsung
Sony
X7500E
X8000E
X8200E
X9000E
X9300E
X9400E
Sony A1
Apart from these TVs, Netflix also be installed on the Amazon Fire TV Stick, Apple TV, Sony PlayStation 3, Sony PlayStation 4, Sony PlayStation 4 Pro, Xbox One, and Xbox One S. The Amazon Fire TV Stick is currently being sold for Rs. 3,999 in the country. Windows 10 PCs can stream Netflix in true 4K via Microsoft's Edge web browser or via its dedicated app. It will also be available on set top boxes from Airtel and Videocon.
Amazon Prime Video, Hotstar, Sony LIV, and Voot are some of the main competitors to Netflix.