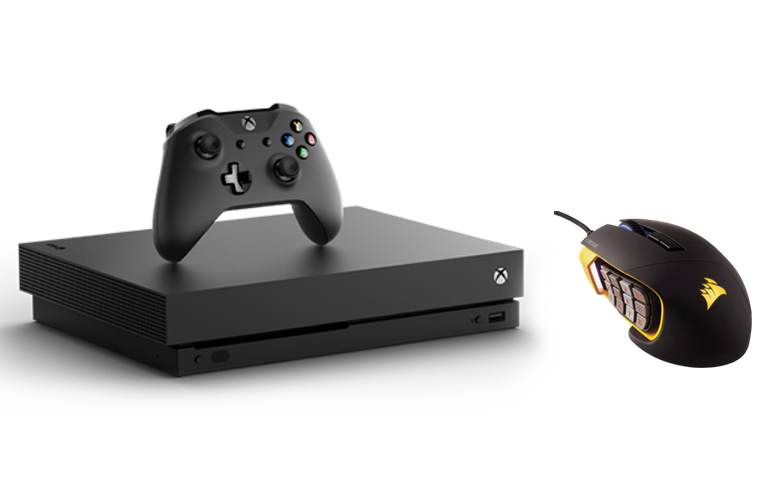 According to Windows Central, the Xbox One console may soon get an update with support for a mouse. The update will first hit the Alpha Ring, followed by Beta, Delta, and Omega Ring. It may take quite a long time to reach members who aren't a part of Windows Insider Program, but this comes as a great news for the Xbox One owners, who would like to play games using the good ol' mouse.
The menu for the mouse is currently situated under the 'Kinect & devices' menu in Settings, and it only supports pointer speed as of now. Also, it only works in applications and games that support the mouse API. The Xbox One already supports mouse and keyboard but only for Minecraft. With the new update, the mouse support may expand to many newer games and applications. It may even be implemented system-wide for a hassle-free navigation through the UI. The mouse support will enhance the cross-play as well as the overall gameplay experience, as the use of mouse and keyboard in games can increase the response time and the actions-per-minute.
343 Industries, the game developer for Halo series of games, recently announced cross-play support between the Xbox One and Windows 10 PCs for their Halo Wars 2 game. If they bring support for the mouse in the Xbox One console, it may be a great feature, as both, the Windows 10 PC users and the Xbox One users can use mouse, and therefore, there will be no partiality between their gaming abilities, accuracy, and speed.
Xbox Fall Update: Features
Microsoft recently rolled out the Xbox Fall Update for the Xbox One and the Xbox One S, and here are some of the important features of the update:
Full HD game recording
Refreshed UI design
System-wide Light theme
Content transfer capability
Support for USB webcams
New screensaver features
The console is also going to receive a second wave of update that includes the following updates:
Backward game compatibility
Enhanced Xbox Avatars
Game gifting through Microsoft Store