Google had unveiled 'Instant Apps' at Google I/O last year, a fantastic feature that lets users try out apps on their Android devices before actually installing them. However, the feature was made available to a select few developers. With the aim of expanding this feature to all developers, Google had announced new tools at this years I/O conference. Now, the company has made it easier for users to find Instant Apps on the Play Store.
Google has started showcasing all the Instant Apps on the Play Store by creating a 'Apps To Try Now' category. If you've noticed, you'll see the 'Try Now' button below the name of the app along with the 'Install' button. This makes it easier for users to find all the notable Instant Apps that are available on the Play Store. So, if you're not sure if the app will be worth it, you can try the app without installing it on your Android phone.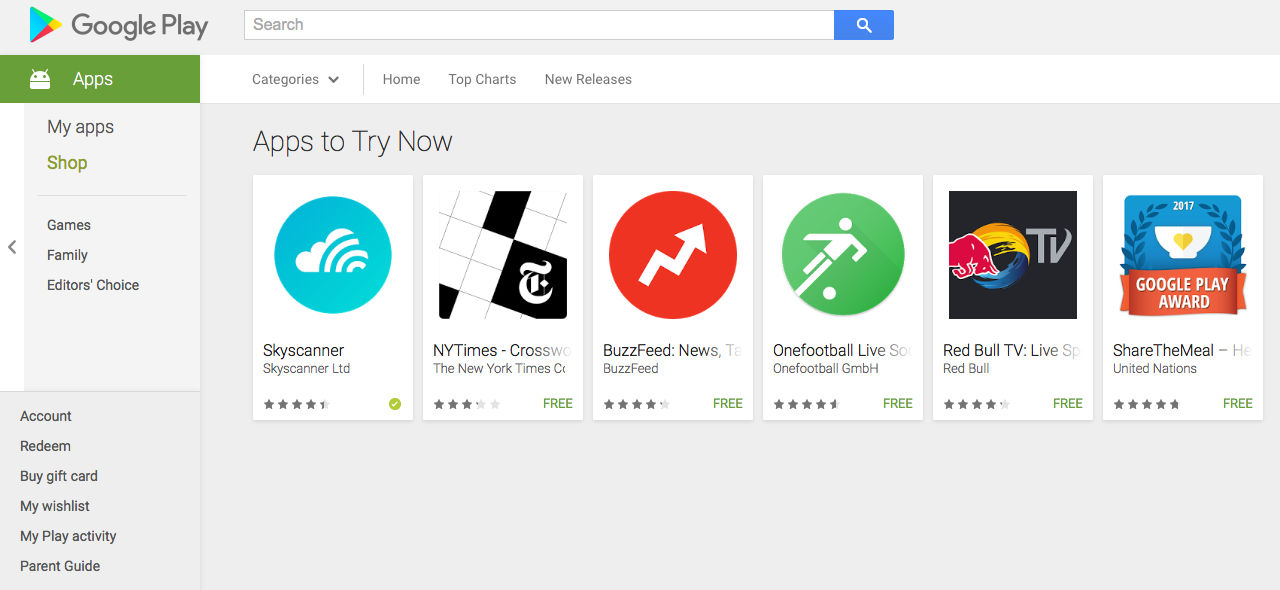 Right now, there are just six Instant Apps that listed for Indian users: SkyScanner, NYTimes – Crosswords, Buzzfeed, OneFootball, RedBull TV, and ShareTheMeal. You can view and try out all these apps by heading to the source link mentioned below. However, I wasn't able to try out any one of them on my HTC U11 due to some reason. Apple is yet to showcase an app like this, so it's on a backfoot in this regard.
[Source: Play Store | Via: Phandroid]