Everyone's making a virtual reality (VR) headset these days, and there are more VR platforms than there should be. The Samsung Gear VR and the Oculus Rift are based on Oculus' VR platform. Acer, Dell, Lenovo and Samsung recently showcased VR headsets based on Microsoft's Windows Mixed Reality platform. The HTC Vive and LG's upcoming VR headset are based on the SteamVR platform. While LG showcased its first VR headset to be used with PCs at GDC in March, its branding wasn't finalised. Now, it looks like the name of the headset has been finalised.
According to a report from LetsGoDigital, LG might call its SteamVR-based virtual reality headset UltraGear when it launches. This information was revealed through a recent trademark filing with the European Union Intellectual Property Office (EUIPO). While the name UltraGear resembles Samsung Gear VR, but the headset itself is quite different. For starters, unlike the LG 360 VR headset that was meant to be used with the company's smartphone, the UltraGear is meant to be used with PCs and laptops. It also features a higher resolution and comes with two wireless controllers.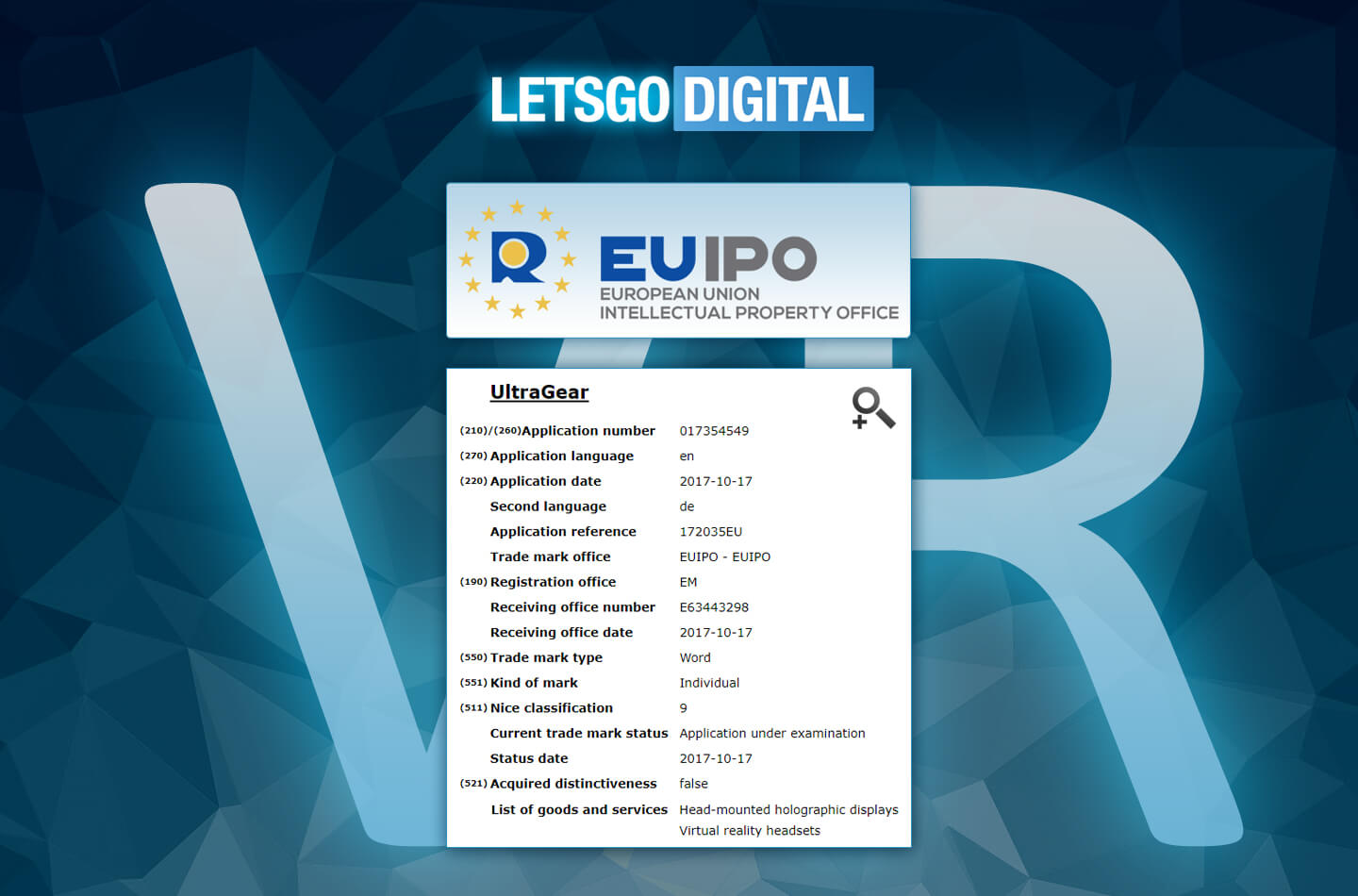 The LG UltraGear features a QHD OLED panel, which results in a resolution of 1440 x 1280 per eye (540ppi). The screen panels has a high refresh rate of 90Hz, and the Field of View (FoV) stands at 110 degrees. It works with VR ready PCs and laptops, and you'll need high-end graphics cards such as the Nvidia GTX 1060 (or higher) or AMD RX 480 (or higher) to drive games on this VR headset. It is also capable of room-scale tracking, so HTC's Vive VR will no longer be a unique headset when the UltraGear launches.
Here's a video of the LG UltraGear from RoadToVR.
[Source: LetsGoDigital | Via: RoadToVR]