Ambrane, the brand best known for their power banks and battery packs earlier today announced the launch of a new product that incorporates a power bank, a torch and a Bluetooth speaker into one product. The 3 in 1 Speaker – Torch Power Bank is the first such product in India and goes on sale across the country today.
According to the company, the 3-in-1 'PST-11 Speaker – Torch Power Bank' is best suited for outdoor activities like riding, cycling and camping, etc. The power bank can also be installed on a bicycle so that you have charging and illumination solution together. In case you are a music aficionado, you can even listen to your favourite tracks while cycling. The capacity of the battery on this power bank is 2600 mAh.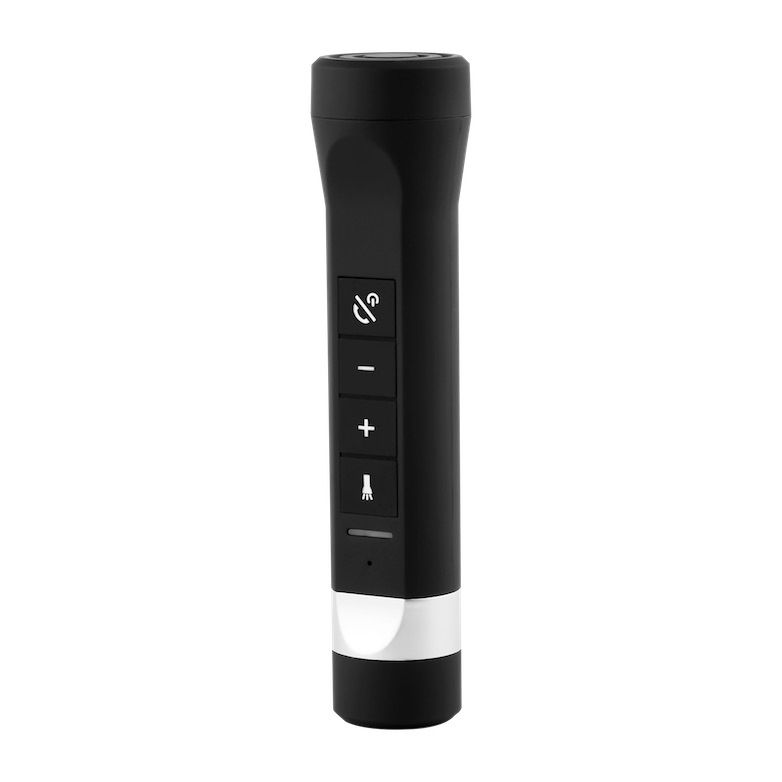 The speaker incorporated on the product claims to deliver rich audio and promises a playback time of 6 to 8 hours. The product features a microSD card slot so that you can load all your favourite tracks onto the card and listen to them whenever you want. The product also gets silicone buttons to control the several modes while being used. The device also supports Bluetooth hands-free mode
Speaking on the launch of the 3in1 device, Mr. Gaurav Dureja, Director – Ambrane India said
"Yet another first timer from the house of Ambrane, we are excited to bring products that shall truly bring technology for a difference. This multipurpose tool, is undoubtedly the complete must have for your next trip!"
The the 3-in-1 PST-11 Speaker – Torch Power Bank has been priced at Rs. 1,999.