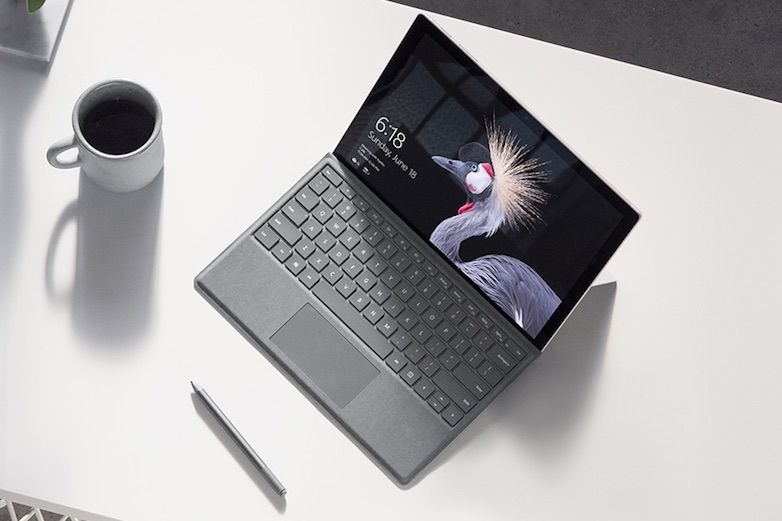 A few months ago, when Microsoft announced their next generation Surface Pro models, a new LTE version of the 2-in-1 detachable PC was also announced. However, at the time, Microsoft did not have a release date for this machine. This week, however, Microsoft has announced that the LTE version of the Surface Pro will go on sale starting December 2017.
The LTE version of the Surface Pro is identical in all respects to the non-LTE models. The difference is that this one will feature a Cat 9 modem, which theoretically is capable of supporting speeds of up to 450 Mbps.The model will also support 20 cellular bands for global connectivity over LTE. While this is not the first LTE model from the Surface line up, LTE connectivity was only limited to the non "Pro" variants until now. Also, these models only featured Cat 6 modems. This means that the new Surface Pro offers 50% faster throughput for wireless data connectivity.
All said the modem used on the Surface Pro are not as fast as the ones used on modern smartphones. The current model uses a Qualcomm Snapdragon X16 modem for LTE.
Note that the Surface Pro models that use Intel's Core I7 chips will not get LTE support. This is because of the cooling requirements of the Core i7 chip that necessitates the use of a fan. This fan is located in the space where the LTE modem goes on the other models.
Microsoft is yet to announce a fixed launch date for the product or pricing details. We do now that it is coming in December for sure.
[Via Anandtech]