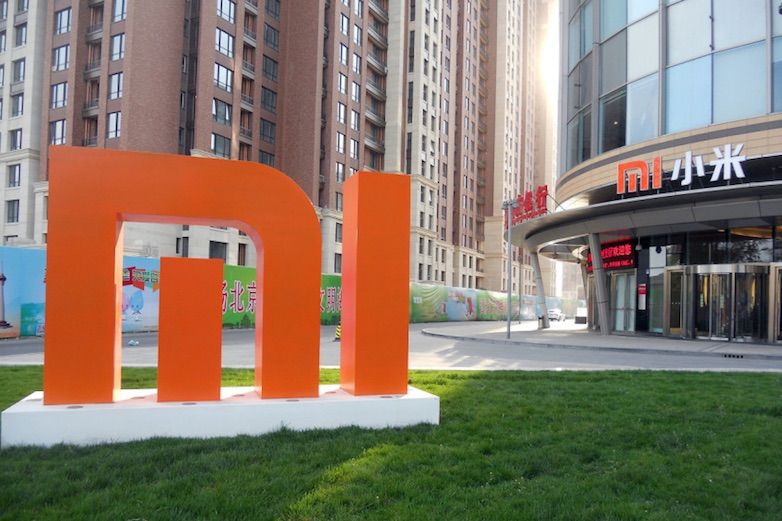 Good news for all your Xiaomi fans out there! The Chinese smartphones company as per the latest data from analytics firm IDC is now the largest smartphone brand in India – an honour it shares with the current leader of the segment – Samsung.
As per the latest Quarterly Mobile Phone Tracker for Q3, 2017 both Xiaomi and Samsung have equal market share in India as far as smartphones are concerned. Both these companies now boast of 23.5% of the smartphones market in India. These two companies alone contributed to nearly 50% of all the smartphone shipments in India in the previous quarter.
The chart below shows the current state of the smartphones market share in India.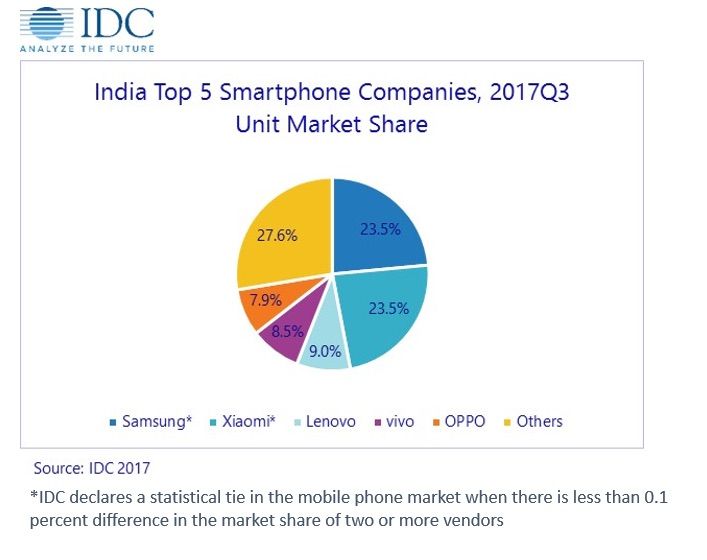 As seen from the image, in third place is Lenovo (and Motorola) which now boasts of a 9% market share in India. Motorola is followed by the twin Chinese entities Vivo and Oppo with 8.5% and 7.9% of the market respectively. The rest of the players account for the remaining 27.6 percent of the smartphones sales in India.
Here are the highlights of each of these players in for the last quarter.
Samsung
The Korean smartphones giant recorded a record-breaking quarter in Q3, 2017, in India and managed to register 39 percent sequential growth QoQ and 23 percent year-on-year (YOY). The major drivers for Samsung were its Galaxy J2, Galaxy J7 Nxt, and Galaxy J7 Max models that accounted for almost 60 percent of Samsung's volume.
Xiaomi
2017 has been an incredible year for Xiaomi. The company managed to nearly triple its shipments YOY and doubled QoQ in 2017 Q3. The key contributor to the success of Xiaomi in India is the Redmi Note 4 that continues to be the best selling smartphone in India. In just the last quarter, more than 4 million Redmi note four were sold.
Xiaomi has already started celebrating this achievement and has even announced a contest to mark the occasion. More details below.
Lenovo/Motorola
Lenovo (including Motorola) made it back to the third position after two quarters as its shipments increased 83 percent from the previous quarter. A couple of new launches under the Motorola brand reversed its internal brand share, and now Motorola contributes to two-thirds of its portfolio.
Vivo
While most players in this list showed positive growth, Vivo slipped to the third spot thanks to intense competition from its own cousin Oppo and Lenovo owned Motorola. The brand, however, did see an impressive 153 percent annual growth and expects to continue the good showing in the next few quarters.
OPPO
Oppo managed to increase its shipments by more than 40 percent sequentially and registered an impressive 81 percent increase in sales compared to last year.
IDC forecasts that the smartphones space in India will continue to evolve at a brisk pace in the next few quarters.