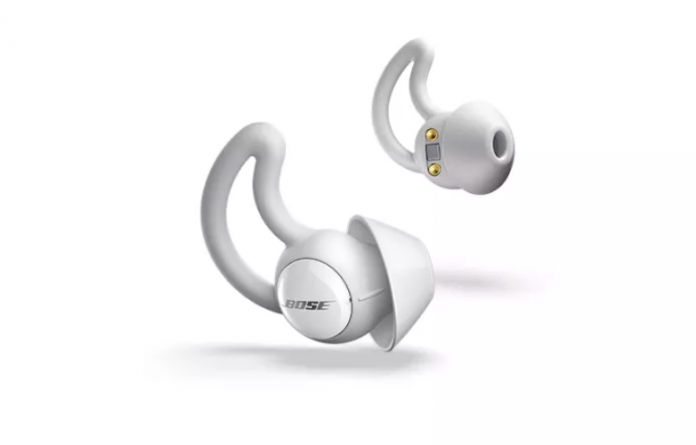 Audio giant Bose recently announced that they plan to make wireless earphones that can help you sleep better. The sleepbuds, which Bose plans to launch by some time February next year, will let users sleep better by masking all ambient noises such as traffic, barking dogs, loud neighbors, your partner talking/snoring, etc. You can also play soothing sounds of your choice to help you sleep better.
Bose Corporation, which makes some of the most well-known audio products in the world and had a revenue of $3.8 billion in 2016, strangely took to crowdfunding website Indiegogo, to bring the sleepbuds to life. The company justified this move in the description of their page, saying, "By crowdsourcing real feedback from real people like you, who are living the problem, we can work together to ensure we're delivering on our promise." Right, okay.
These Bose earbuds will help you sleep better
These smart earplugs are however packed with features which made it very attractive to users, who have raised $443,000 at the time of writing this article, beating the $50000 goal by 887%. The smart earplugs come in three sizes of small, medium and large and are designed to stay on your ears no matter how much you roll around in your sleep. The sleepbuds also come with a charging case, which carries an additional single charge, when unplugged. You can even set an alarm on the earplugs to wake you without disturbing anyone around you. The sleepbuds offer two nights of sleep per charge.
While the Super Early Bird, Early Bird, Tier 1, and Tier 2 pricing slabs are sold out, sleep enthusiasts can get their hands on these for $249. For this price, you get the noise-masking sleepbuds, the travel/charging case, sleep tips of different sizes, a charger+cable, and a pouch. The sleepbuds can be controlled by using the Bose Sleep app.
Bose had recently acquired a San Diego startup named Hush, which had been working on noise-masking earplugs for a while and had demoed their smart earplugs at CES 2016. Hush CEO Daniel Ewok Lee announced the developments in a newsletter, saying "Sorry for the complete radio silence for the past year. Wish we could have shared the news about joining Bose earlier (believe us that we wanted to!), but Bose naturally wanted to keep this info "hush hush" until the right time. You can no longer buy the Hush product, as we have a dramatically improved new product in its place: Bose noise-masking sleepbuds™.
Thanks for reading till the end of this article. For more such informative and exclusive tech content, like our Facebook page