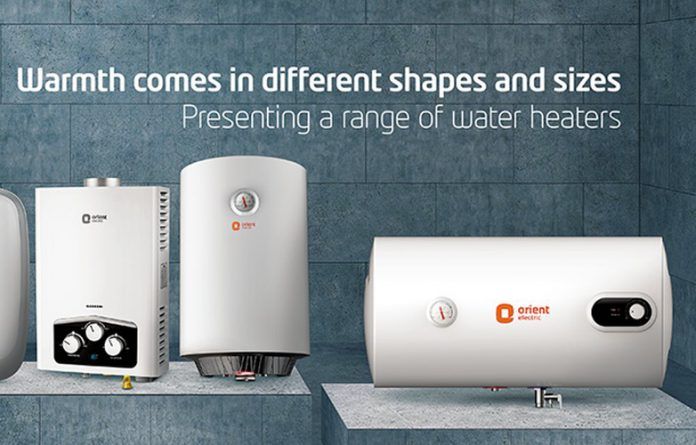 Many believe that a mature government, judiciary, media, and law enforcement are the markers of civilised world, but the true measure of civilisation goes beyond the four pillars of democracy. What really defines a civilisation is the state of the roads, sanitation, power, and other aspects of infrastructure. And at the very apex of this civilizational totem pole lies the access to hot water. This is a perk that may, prima facie, seem superfluous, but that is what separates a regular household from a well-planned one.
Tragically, water heaters tend to be among the home appliances that are largely overlooked. Despite the fact that homeowners need hot water in the winters for a number of household chores, they usually do not pay that much attention to the proper functioning of water heaters installed in their kitchen or the bathroom. Water heaters are prone to a number of common problems that can lead to failure.
Whatever the reason, you do not want your geyser to die on you just when you are all set to take a hot shower on a chilly winter morning. Therefore, it pays to keep a keen eye on the following tell-tale signs reminding you that it is time to replace your water heater.
(1) Old age
Although the average life of a decent quality storage type water heater is anywhere between 7 to 10 years, they are subjected to inconsistent water quality with high salt content, thereby greatly reducing its service life. As with all electrical and electronic products, there's some amount of wear and tear associated with daily use, and these elements tend to lose efficiency over time. So, it's prudent to replace your water heater in time to save on power costs and prevent any catastrophic leaks from ever occurring. If you do happen to have an old, inefficient clunker of a water heater, you're better off switching to Orient Electric's wide range instant, storage, and gas water heaters that come with long warranties to ensure peace of mind. You're bound to find something that will suit your needs and budget.
(2) Not enough hot water
Is your water heater not giving enough hot water despite its large capacity? Hard water is the primary and most common reason that causes a water heater to lose its operating efficiency fast, as it causes sedimentation and mineral deposits on the heating elements. Over the time, the deposits grow large enough to prevent efficient heating of water, leading to little or virtually non-existent water supply. In effect, if your water heater is no longer able to meet the needs of your family's hot water needs, it's probably a sign that the water heater is past its usable lifespan and you're better off buying a new unit. I would recommend replacing your existing unit with Orient Electric storage type water heaters. These water heaters are outfitted with high quality Ultra Diamond Glassline storage tanks, which have a special chemically treated lining that prevents sediment formation and have the capability to suit varying water conditions.
(3) Water leaks and increased moisture
This sign is so obvious that it sounds almost silly. However, some households tend to have central storage water heating solutions hidden behind cabinets, attics, or otherwise nestled away from plain sight. Water leaks not only inflate your utility bills, but it's also callous from the ecological standpoint. However, not all leaks are the same. Minor and almost imperceptible leaks in the boiler and even in the insulation layer can lead to escaping steam and moisture build-up, which in turn can cause harm to sensitive electronics and rusting of metal components situated nearby. Not to mention, a severe loss in heating efficiency as well, which can directly affect your power bills. If your water heater is old, it's just cheaper and more hassle-free to replace the unit.
Orient Electric Fontus
(4) Rusty water
Rust is another common problem affecting storage water heaters, which can lead to dangerous leaks and loss in operating pressure. The solution again is Orient Electric's wide range of storage water heaters that not only possess rust-resistant Ultra Diamond Glassline tank coating, but the entire range of water heaters come with larger anti-corrosion magnesium rod. This is essentially a sacrificial anode that prevents the primary water storage tank from rust. While some competing storage water heaters do come with sacrificial anodes, what sets Orient Electric water heaters apart from the competition is the purity and thickness of the magnesium rod employed. Combine that with the Ultra Diamond Glassline tank coating of Orient Electric's storage tanks, and you are assured of a rust-free tank for a long time.
Now that you have figured out it's time to replace your water heater, therein lies another challenge of choosing the right one. It's easy to make the wrong choice by buying the cheapest available water heater on the market. Doing so often not only fails to fully address your water heating needs, but it also might prove to be absolutely useless given your unique use case. But don't worry, because we have you covered with some top tips to help you make you a smarter choice:
Orient Electric Thermo Jazz
Storage or instant water heaters?
Many water heating woes are caused by a simple problem of choosing the wrong kind of water heater that is incompatible with the specific needs of your household. These issues, for the large part, are caused by our innate temptation to opt for the cheapest solution possible. Instant water heaters tend to make sense for small families, small bathrooms, office pantries, kitchens etc. That's because instant water heaters usually employ high wattage heating elements to rapidly warm up small volumes of water, which is anywhere between 1 litre to 3 litres. On the other hand, if you have a large family or need more hot water for your daily chores, it is good to opt for higher capacity storage water heaters such as Orient Electric Fontus, Glazio, Zesto or Enamour. With capacities ranging from 10 litres to 25 litres, you are assured of a steady supply of warm water, no matter the size of your family.
Orient Electric Enamour
Don't forget water pressure
Water pressure is another important consideration for households where the tank placement isn't optimal enough to assure enough water pressure. This holds especially true for running hot water showers, where water pressure is paramount. In these cases, storage water heaters such as the Orient Electric Enamour, New Glazio, and Thermo Jazz shine through thanks to their high operating pressure of 8 bar. These storage water heaters facilitate warm showers even when the water pressure is sub-optimal.
Having said that, if you primarily use a water bucket and mug to bathe, or if you live in warmer climates, you can get away with instant water heaters such as the Orient Electric Aura, which comes in 1 litre and 3 litre capacities. For those needing instant water heaters for showers, the Orient Electric Aura Plus makes more sense due to its higher working pressure of 8 bar.
Orient Electric Aura Plus
Electric or gas water heaters?
The choice of electric or gas water heater simply depends on your needs and preferences. If you happen to live in an area that lacks electric supply or experiences regular power cuts, gas water heaters are meant for you. Since gas is a more direct and efficient method of heating water, gas geysers provide two-fold benefits by borrowing the best aspects of instant and storage water heaters. That is, gas water heaters provide on-demand hot water delivery associated with instant water heaters combined with the reliable hot water supply of storage water heaters in colder climates.
Orient Electric Vento
The Orient Electric Vento gas water heater is a brilliant example. It's made to exacting safety standards and promises excellent gas efficiency to deliver ample hot water at a higher working pressure of 8 bar. The only downside to gas water heaters is that the installation is complicated. Homeowners are also advised to purchase gas water heaters from reliable brands such as Orient Electric because any leakage or malfunction in a gas water heater can prove to be disastrous.
However, for those who don't want to get into the hassle of getting another gas connection, or dealing with the complication of routing your existing gas connection to the bathroom, there are energy efficient electric storage water heater models such as Orient Electric EcoWiz and Eco Smart, which employ power efficient heating elements and superior energy saving insulated storage chambers to keep water heating costs down.
Thanks for reading till the end of this article. For more such informative and exclusive tech content, like our Facebook page