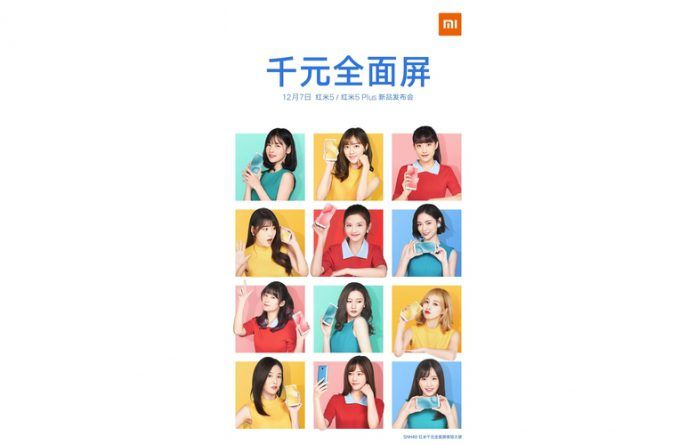 The Redmi Note 5 will not be the only new smartphone that Xiaomi will be unveiling soon. According to a teaser image posted on Xiaomi's official Redmi Weibo account, the company will announce the budget Redmi 5 and Redmi 5 Plus smartphones on December 7th at an event in China.
Xiaomi Redmi 5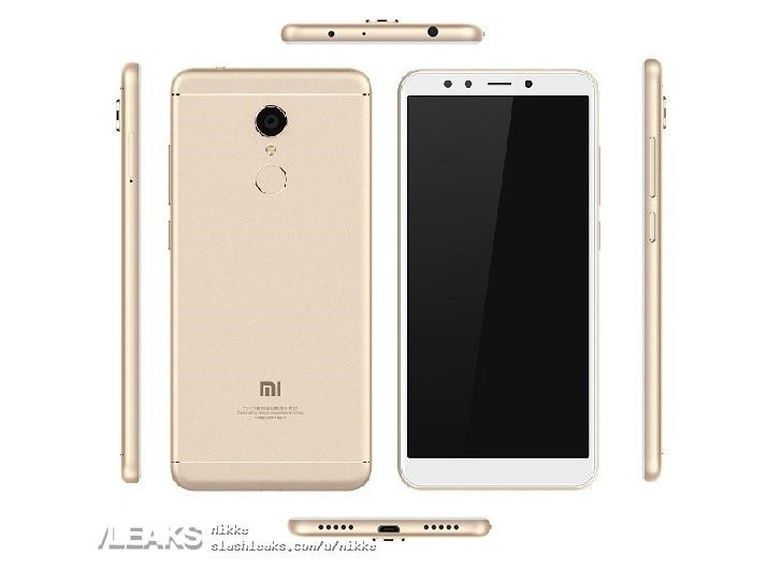 According to rumors, the Redmi 5 will sport a 5.7-inch HD+ display with an 18:9 aspect ratio. However, going by the leaked press render of the handset, it looks like the screen-to-body ratio will be slightly lower than most other smartphones with an 18:9 display. That's not surprising of course, considering the smartphone's rumored pricing of 1000 yuan (Rs.9,700 approx.). The smartphone will be powered by the Qualcomm Snapdragon 625 chipset, the same chip that powers the Redmi Note 4 in India. In terms of memory, the Redmi 5 will feature 4GB of RAM and 64GB of internal storage. Moving on to imaging, the Redmi 5 is expected to sport a 12MP snapper at the rear and a 5MP shooter on the front for selfies. Fueling the internals will be a 3300mAh capacity battery.
Redmi 5 Plus
While not much is known about the Redmi 5 Plus at this point, it is possible that the smartphone will feature a bigger display than the standard Redmi 5. A few other upgrades are likely as well, such as a more powerful SoC and better cameras. As with any "Plus" version, you can also expect the Redmi 5 Plus to carry a premium over the Redmi 5 in terms of pricing.
Will the Redmi 5 and Redmi 5 Plus come to India?
While we aren't too sure about the Redmi 5 Plus, there is a good chance that the Redmi 5 may be launched in India. The Redmi 5 is the successor to Redmi 4, a smartphone that proved to be immensely popular in India. Xiaomi managed to sell 1 million units of the Redmi 4 in just 30 days. However, thanks to the various upgrades such as a bigger 'bezel-less' display, Redmi 5 might carry a higher price tag than its predecessor.