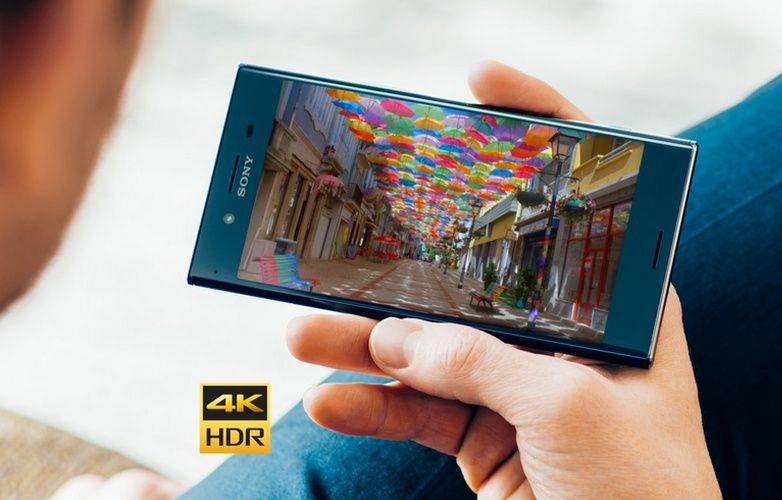 Sony's 2018 flagship Xperia smartphone and successor to the Xperia XZ Premium has been leaked online courtesy of user-agent profiles on the Sony Mobile website. User-agent profiles of two upcoming Sony smartphones have been spotted – H8116 and H8166. The H8116 and H8166 are simply variants of the same device and will be nearly identical in terms of hardware specifications.
The H8116 and H8166 smartphones both feature a 2160 x 3840 4K Ultra HD resolution display and are currently being tested on the Android 8.0 Oreo platform. Surprisingly, the display resolution suggests Sony's 2018 flagship will stick with a 16:9 aspect ratio. While this doesn't necessarily mean that the 2018 Xperia flagship will have thick bezels around the display, you shouldn't expect a screen-to-body ratio as high as devices like the Xiaomi Mi MIX 2 or even the Samsung Galaxy S9 for that matter.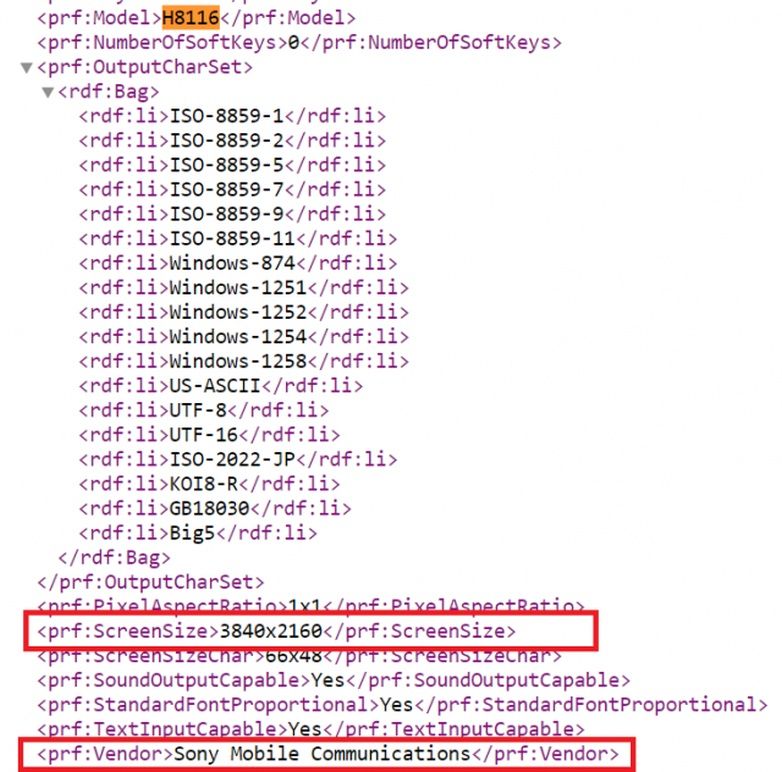 In addition to the H8166 and H8116, a smartphone with 1080p display has been revealed, the H82XX. Four different variants of the smartphone have been spotted on the Sony Mobile website – H8216, H8266, H8276, and H8296. Since the H2XX is positioned right below the H81XX, it could perhaps be the successor to the Xperia XZ1.
What seems a little confusing is that a recently leaked spec sheet had revealed that the 2018 Xperia flagship would carry the H8541 model number and feature a 5.7-inch display with 2160 x 3840 4K resolution. It doesn't make much sense for Sony to release two flagship smartphones with 4K displays, although it doesn't seem entirely implausible either. The H8541 is rumored to be powered by a Qualcomm Snapdragon 835 chipset under the hood, paired with 4GB of RAM and 64GB of onboard storage. Other rumored specs include Bluetooth 5.0, IP68 certification for dust and water resistance, and a 3420mAh battery with fast charging support.
The Sony H81XX, H82XX, and H85XX (if it does exist) smartphones are likely to debut at CES 2018 next month or at MWC 2018 in Barcelona in February.