Today's smartphones are more powerful than ever before, with breakthroughs in microprocessor fabrication and groundbreaking features being added almost daily. However, all that processing power is of no use if the underlying software isn't optimised to harness the hardware to the fullest. Fortunately, the engineers at Huawei are well aware of this oft-repeated oversight and work in tandem with the software and UI engineers to get the best out of the hardware.
That's the fundamental design philosophy underpinning EMUI, Huawei's in-house Android fork, that has been designed to take complete advantage of the powerful Kirin 659 processor powering the Honor 7x, which was recently launched for ₹12,999. Most other proprietary Android skins often lack applications that can utilise the phone's hardware completely or even perform some common tasks, forcing a user to rely on third-party apps. All the applications in EMUI have been specifically designed to run with the Kirin 659 and take advantage of the phone's bezel-less screen. Here's how Honor 7X's EMUI 5.1 makes you more productive.
Bezel-less screen: Easy one-handed usage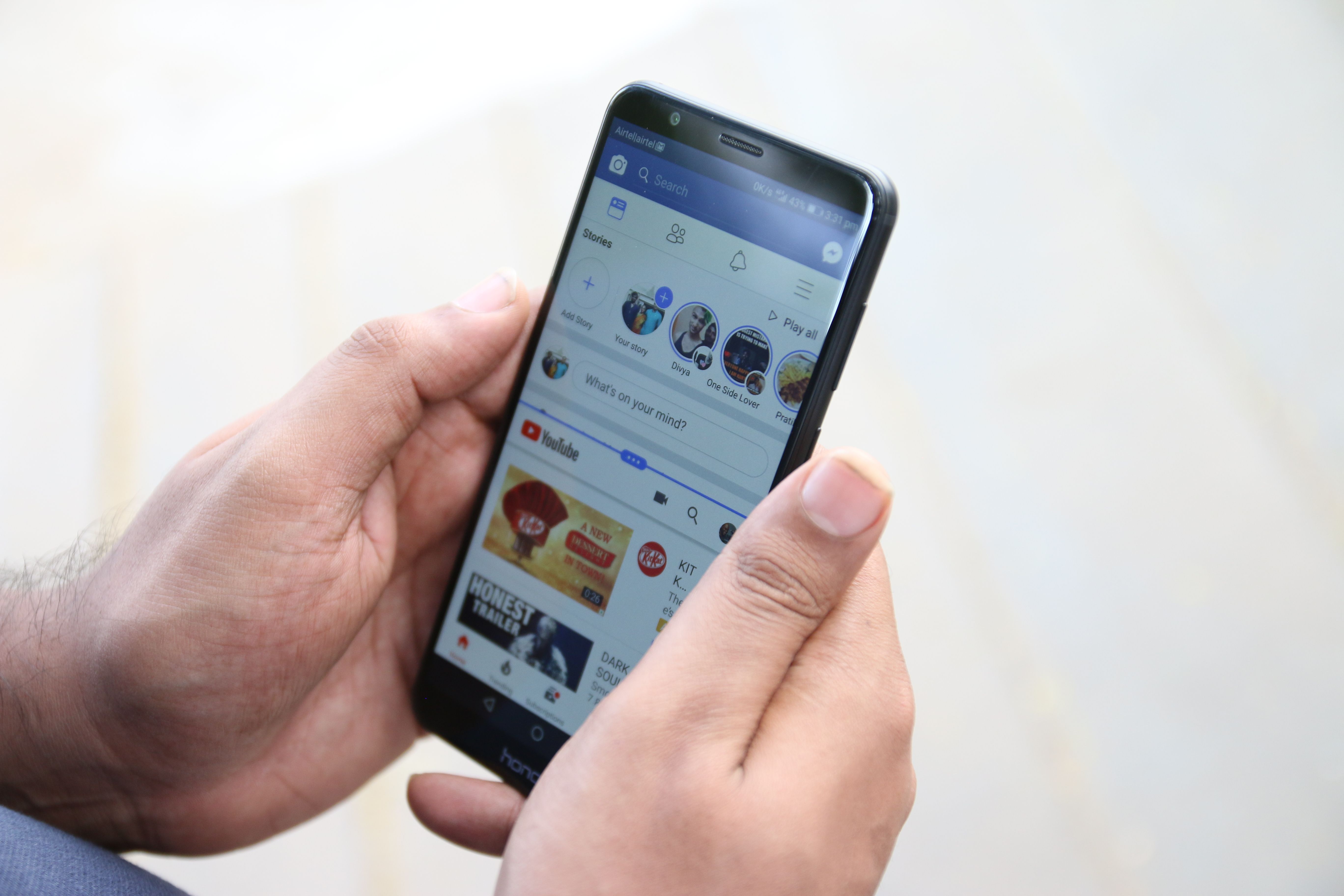 The Honor 7X's bezel-less design isn't just about aesthetics, it also has a great deal to do with ergonomics. It not only gives you a much larger screen size in smaller physical dimensions, but the crux of its design lies in enabling better one-handed usage that wouldn't otherwise be possible with a large mobile display. The Honor 7X goes beyond physical design and incorporates UI elements that further enhance the ergonomics and make single-handed operation intuitive. Honor has included a bespoke one-handed mode to this effect, which can be toggled from the home screen.
Furthermore, the EMUI 5.1 goes a step further and incorporates a handy new feature dubbed as Floating Dock. This provides a non-intrusive yet quick access to the Android navigation buttons. The best part is that you can place the Floating Dock at any part of the screen for optimum ergonomics tailored to your preference.
Typing in the landscape mode is a major pain, but EMUI addresses the common issue by splitting the keyboard in two halves for better ergonomics. One-handed typists can further tuck the entire keyboard into a corner for efficient single-handed usage.
The Honor 7X's ultra-tall display is utilised to the fullest with the split-screen mode that's optimised to run two apps simultaneously. For example, you can watch a YouTube video at the top half of the screen and check out your Facebook or Twitter feed at the bottom half. You can also use the on-board 'eye comfort' mode to filter out the harmful blue light from the display, thereby reducing strain on your eyes. Honor has made sure that even with prolonged device usage, your eyes will experience minimum strain.
No performance degradation, even after months of usage
The enhanced multi-core performance of the Kirin 659 takes the Android experience to the next level. Many other devices sold in the market often come with a lot of bloatware that degrade performance over time, however, thanks to the EMUI 5.1, users can go beyond the gimmicks and instead focus on feature-rich and well optimised in-house apps that not only boost your productivity but also keep your phone running like a well-oiled machine.
The Honor 7X provides the option to shut down all background apps each time you lock the screen – a Godsend for those in the habit of meticulously killing each app manually. The EMUI also offers you the option to keep certain essential and often used apps running in the background. Most third-party apps are notorious for consuming large chunks of RAM, and require continuous and tedious maintenance from users to free up memory. The Honor 7X addresses this annoying issue with an easily accessible button on the floating dock to clean up memory hogging apps.
The Kirin 659 chip is extremely power efficient. One of the ways it achieves this is with its ability to detect rogue resource-hungry apps. The user is notified of the errant app and thereafter the problem can be fixed with a simple tap. Another method employed by EMUI to increase battery life is the Ultra Power Saving mode. This mode shuts down all background tasks and the UI only lets you access the dialler, messaging, contacts, emergency button, and two apps of your choice.
Keeping data organised and secured
If you regularly bear the pain of being forced to use third-party apps to manage your files and keep them organised, EMUI 5.1's inbuilt file manager has you covered. It is concise and easy to use, with the contents of your phone categorised into images, documents, audio, video, etc. So, you won't have to go through multiple folders and sub-folders to search for the exact file you were looking for.
If you click a lot of photos, swiping through a folder full of unsorted images can be an arduous task as well. EMUI addresses that problem by letting you sort your images by location, among many other filters. For example, you can easily zero in on your Switzerland vacation pictures just by the virtue of knowing where they were shot, thereby saving you the trouble of endlessly scrolling through the gallery.
EMUI 5.1 comes with an inbuilt antivirus software that secures your device against malicious code and apps, which are sometimes found on Google's Play Store as well (crazy, right?). Additionally, one can also block calls and texts from spammers using the Phone Manager app. These crucial features are often absent on most popular smartphones, forcing users to rely on third-party apps (most of which show a ridiculous amount of ads).
EMUI 5.1 is great for power users as well
Smartphone users can be classified into two categories: the regular user and the power user. A power user has very specific needs, which are often overlooked by many manufacturers in their quest to cater to the majority. Power users require watertight security, owing to the sensitive nature of their data.
If you're a power user like us, you will love Honor 7X's EMUI 5.1, which is filled with security-enhancements and advanced features. With EMUI 5.1, you can secure sensitive files and applications to prevent unauthorised access. This is ensured through the option to encrypt sensitive data, which prevents the files from being copied externally via USB or other media. Alternatively, apps can be locked with a PIN/pattern or password to prevent unauthorised access.
Most power users have multiple accounts on social media and instant messaging platforms. EMUI's App-Twin feature allows you to run two instances of the same app simultaneously. For example, you can run two WhatsApp numbers on the same phone. Screenshots are one of the quickest, most effective means of saving content. But what if the information you want to share can't be contained in a single screenshot, such as a long webpage or a long chat With EMUI's rolling screenshot feature, the entirety of a webpage can be captured within a single image.
If screenshots are too "normal" for you and you want to create how-to videos instead, the Honor 7X has you covered on this front as well. The built-in screen recorder is super easy to use. You can record the contents of your screen in a video and edit it using the EMUI 5.1's inbuilt editor to get clear concise instructional videos.
Doing things the smart way
EMUI 5.1 is the perfect example of doing things the smart way rather than the hard way. Optimised to perfection, it ekes every bit of performance out of the Honor 7X's powerful hardware. While bezel-less screens are the norm these days, EMUI 5.1 meaningfully harnesses the extra real estate of the new display and provides a fundamentally superior software implementation that makes the best of the reduced physical dimensions of the phone for intuitive one-handed usage.
Combine all this with inbuilt top-tier productivity apps and tools that save time and money, in addition to enhanced security and apps tailor-made for power users, and you have a phone where the software isn't just a means to interact with the hardware, but a comprehensive means to get the best out of your smartphone and make you more efficient at work as well as life.