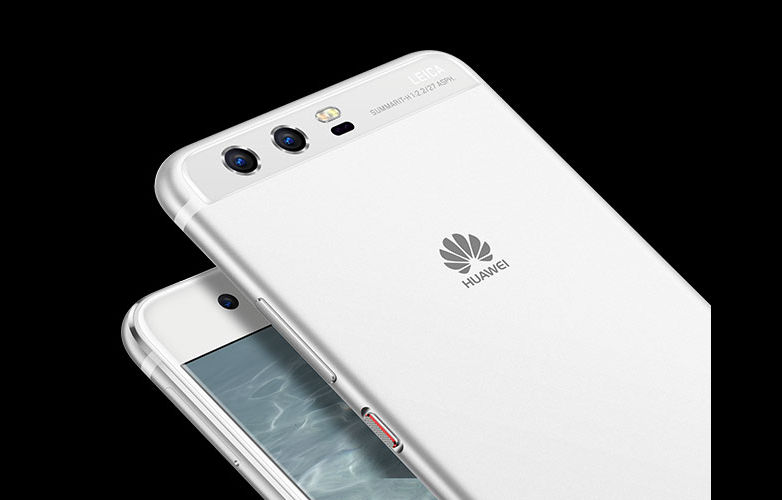 Huawei has been using a dual-camera setup on its flagship smartphones for quite some time. Even the mid-range smartphones from the Huawei stable feature a dual-camera setup at the rear. In 2018, the company may take things up a notch by introducing a triple-lens camera setup with its P-series flagships. The info comes courtesy of a digital artist at one of Huawei's creative agencies. The ads for the "PCE Series" smartphones, as you can see below, suggest a 40MP triple-lens rear camera setup with 5x hybrid zoom and a 24MP selfie camera. All the lenses will be co-developed with Leica, just like the previous Huawei flagships.
While the megapixel count is set to go up significantly, the ads suggest low-light performance may not be affected at all. The "PCE" series smartphones will feature a "Pro Night Mode" that will allow users to take great photos even in low light, without the need of a tripod. Since the next P-series handsets are going to be powered by the Kirin 970 chipset, they will come with the same PRO AI Camera Assist feature that Huawei debuted with the Mate 10 series a few weeks back. The feature allows for instant scene recognition and auto framing to get the best results without the user having to customize any settings in the camera app.

The Huawei P10 and P10 Plus were unveiled by the company at MWC 2017 in Barcelona this year. So there is a good chance that the P11 and P11 Plus smartphones could be making their formal debut at the Mobile World Congress 2018 in February next year. Like the current Mate 10 series, we expect both the P11 and P11 Plus to feature a bezel-less front with a significantly higher screen-to-body ratio compared to the P10 and P10 Plus. Huawei is also working on an advanced facial recognition system currently, so there is a small chance that it could debut the system with the next P-series flagships.