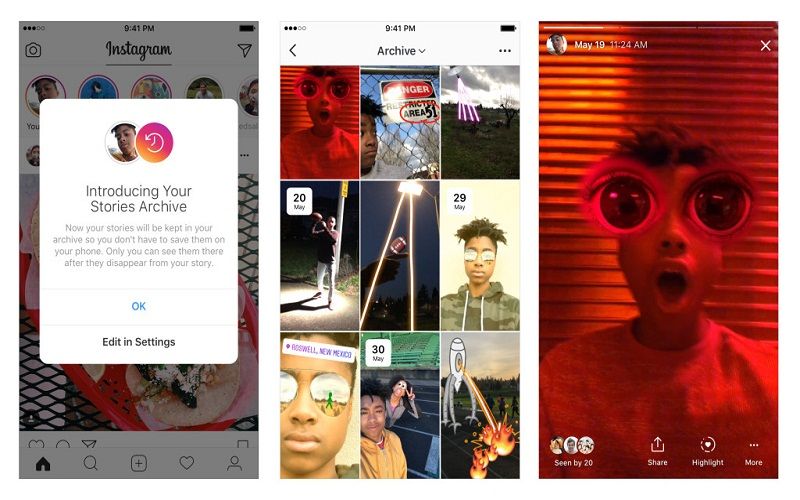 Instagram has introduced two new tools that will let you save your Stories in a private archive so you can access them whenever you want, and highlight specific stories by grouping them and featuring them on your profile. The two new tools – Stories Highlights and Stories Archive have already been rolled out, and are available as part of Instagram version 25 on iOS and Android.
Stories Archive
With the new update, your stories will automatically save to the Stories Archive when they expire, making it easier for you to revisit the more interesting moments later. Accessing the archive is easy. You can do so by simply tapping at the Archive icon on your profile.  You  can add any story in your archive to your Story, share it as a post, or add it to a highlight on your profile. Your stories will appear in a grid in your Stories Archive, with the most recent ones at the bottom. To help you navigate through your archive, the first story from each day will show up with a date indicator. Only you can see your archived stories, and the auto-archiving feature can also be disabled at any time in your profile settings.
Stories Highlights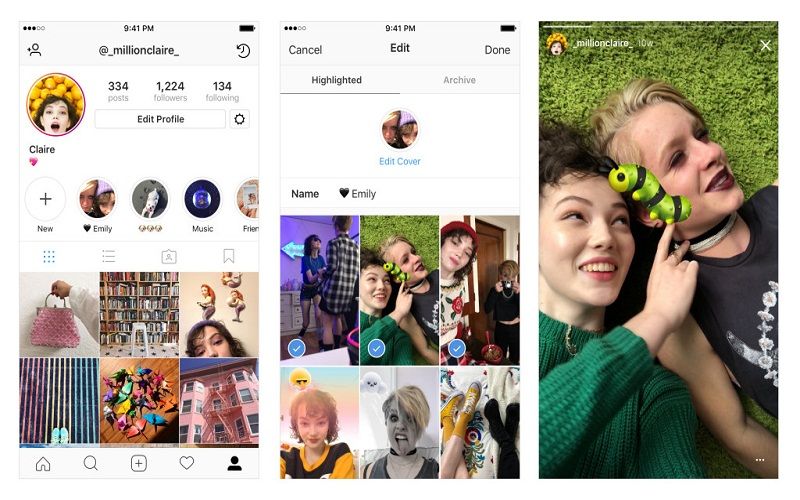 The new Stories Highlights feature lets you choose stories from your archive that you would like to highlight and feature on your profile. The feature appears in a new section on your profile below your bio. Tapping at the "New" circle at the far left lets you create a highlight. The feature lets you choose any stories from your archive, select a cover for your highlight and give it a name. When you are done, your highlight appears as a circle on your profile and plays as a standalone story when someone taps at it. The Highlights stay on your profile until you remove them. Tap and hold a specific highlight to edit or remove it from your profile. Highlighted stories will stay on your profile until you remove them.
The Stories Archive has been a much requested feature, and with Stories Highlights, you now have an easy way to keep your stories around for more than 24 hours and feature them on your profile for as long as you like.
[Source: Instagram]