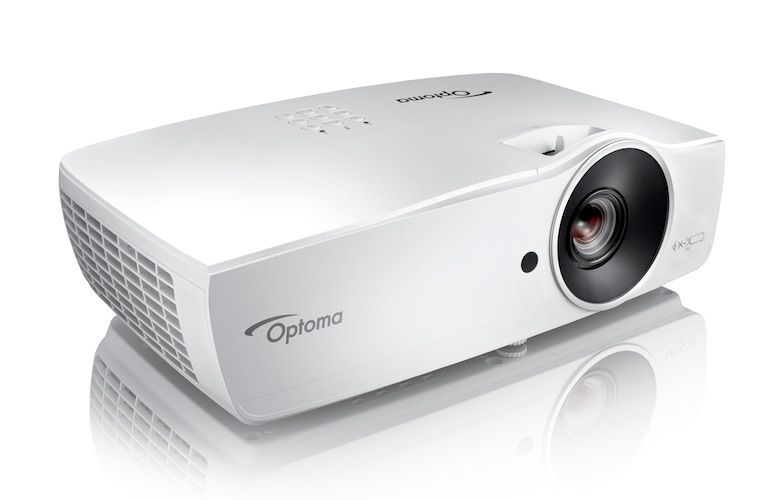 Audio and visual solutions provider Optoma is on a continuous product launch spree here in India. Just a few days after the company announced its new 515 series projectors in the country, they company has announced the launch of its 460 and 465 series projectors here.
Among the new launches include the new 460ST series of short throw projectors. In all, a total of five new models have been released in India. These include the Optoma X460, EH460, EH465, WU465, and the Optoma EH460ST. While the lower priced models from this series get XGA (1024 x 768 pixels) resolution, the priciest model in this series boasts of WUXGA (1080 x 1200 pixels) resolution. Some of the models get full HD resolution as well. Three models from the series, the Optoma 460ST, 460, and 465 boasts of 4000 lumens of brightness and can even be used in brightly lit environments, the company claims. Additional features on these new models include support for USB Reader, USB Display and not to mention,  network connectivity.
According to Optoma, all the models in this series are designed for use for business and education markets. The models from these series also support the split-screen feature and a blackboard mode.

Announcing the launch, the Gordon Wu, Assistant Vice President at Optoma APAC said;
"Corporations and schools are using technology to encourage their students and team members to collaborate, further enhancing their creativity, productivity, and efficiency. Projectors are, for sure, the fantastic tool in their arsenal. Aimed at transforming productivity and encouraging the opportunity for collaboration, Optoma introduces the 460ST, 460, and 465 series models with high brightness, versatile installation, bring-your-own-device solutions, and smart presentations."  
The company is yet to reveal the pricing details for all these products.