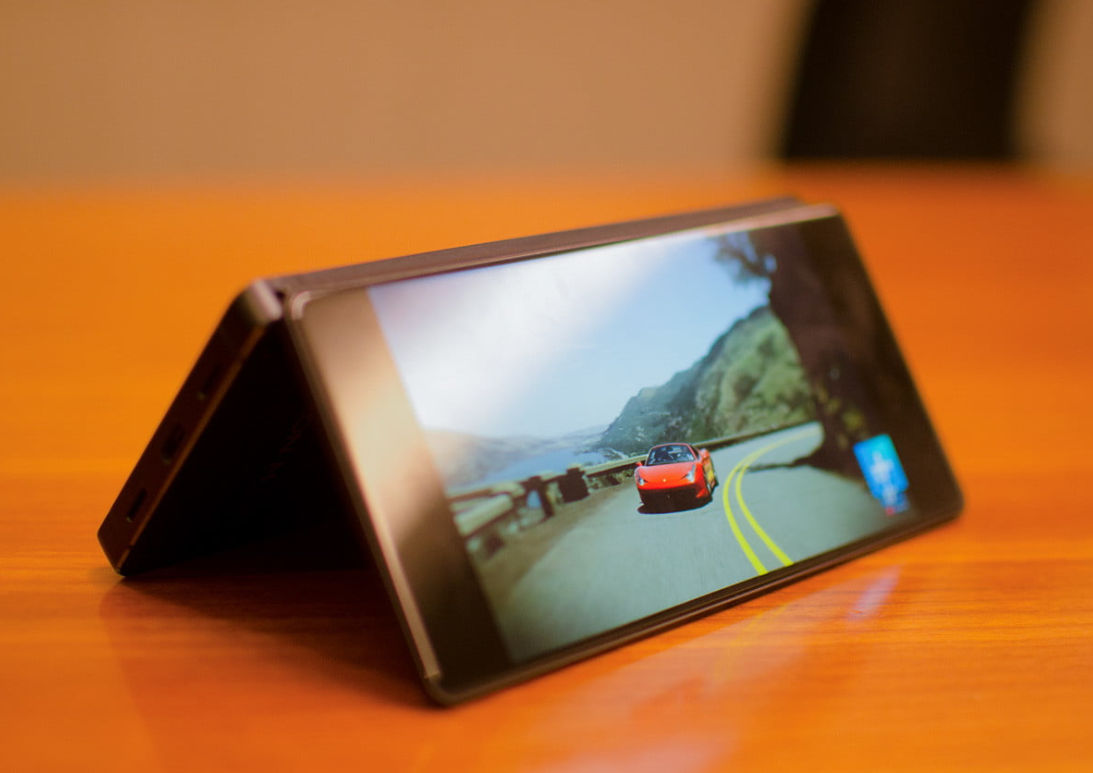 Windows mobile has been dead for a while, and it looked like it was going to stay that way, until recently. Microsoft CEO Satya Nadella recently stated in an interview that Microsoft has partnered up with Qualcomm to bring Windows 10 to ARM. A few patents have surfaced recently which indicate that Microsoft is in the works of developing a foldable smartphone. The only other working foldable smartphone on the market right now is the ZTE Axon M, which rocks two full HD displays. The proposed Microsoft foldable smartphone might employ a magnetic locking system,  which allows the usage of two cameras independently or jointly.
Popular Microsoft leaker WalkingCat (@h0x0d) recently tweeted about some changes in the Whiteboard app. The Tweet says, "hmm… the Whiteboard app contains some references to the 'Journal' app, "left and right page". This is the accessibility title for the journal application which consists of a left and right page for content creation." The changes appear to have to be put in place for a device which will have two screens, fuelling rumours about the dual-display Surface phone.
We don't really know a whole lot more about the Surface phone, but it's likely going to run a Qualcomm's best and latest Snapdragon 845 SoC. While there's no denying the fact that the internet is rife with rumours and speculations, most of which are false, the information we have so far about the Surface is too specific to be brushed off as yet another theory. A dual-screen smartphone by Microsoft with the Snapdragon 845 would be an absolute game-changer and could be the device that gets Microsoft back on the smartphone market, after their failure with Lumia devices.