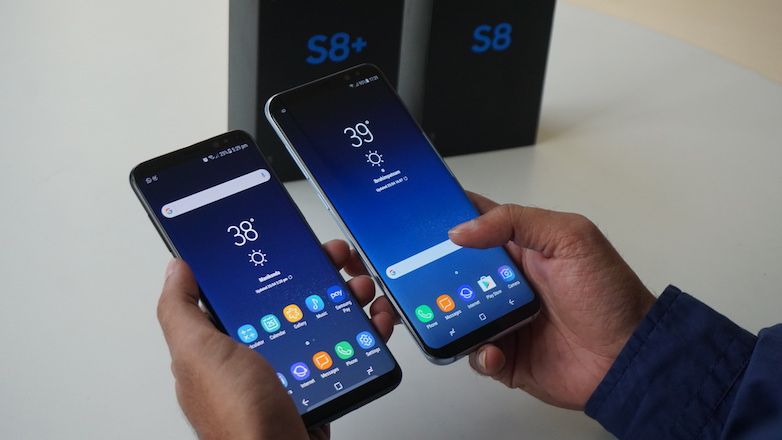 Samsung had started the beta program for the Galaxy S8 and Galaxy S8+'s Android 8.0 Oreo update in November, and the first beta version rolled out to the smartphones a few weeks ago. The company rolled out three beta versions till now, but the exact date for the rollout of the final version is not known yet. However, details have emerged from Samsung's beta community, hinting that the Korean brand is bringing out the new beta update (version 4) to the Galaxy S8/S8+ soon.

In addition to this, the representative at the beta community also mentioned that the final version of the update will be rolled out in late January or by early February. If you are thinking to join this beta program, it's likely not possible if you reside in Asia. The beta program for the Galaxy S8 and S8+ is only available to the ones residing in the US, the UK and South Korea. The beta program is also valid for some specific carriers in South Korea, including the units locked to SKT, KT or LG U+. However, if you are living in the US, you can experience the Oreo beta program on Sprint or T-Mobile networks.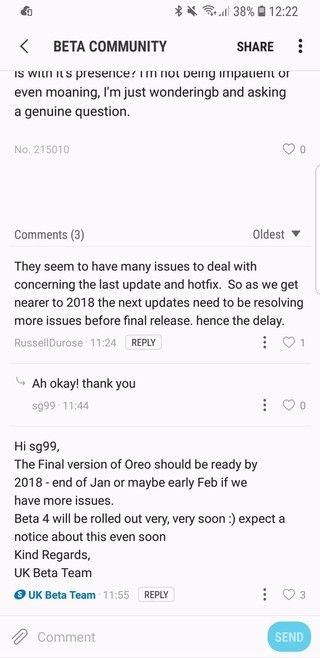 Also Read: These Samsung devices are expected to receive the Android 8.0 Oreo update
The current Oreo builds do not bring any significant changes to these phones, but you can see some minor improvements that you saw with the latest Pixel phones. The update has fixed some bugs and has brought improved notification management, a new clock widget, GIF keyboard, ability to snooze notifications, new battery menu, adaptive icons, and much more.
As of now, Samsung has not rolled out any update for the Galaxy Note 8, but we can expect the Oreo-based Beta builds for it in the coming days considering that the beta firmware for the Galaxy Note 8 was leaked a few days ago.