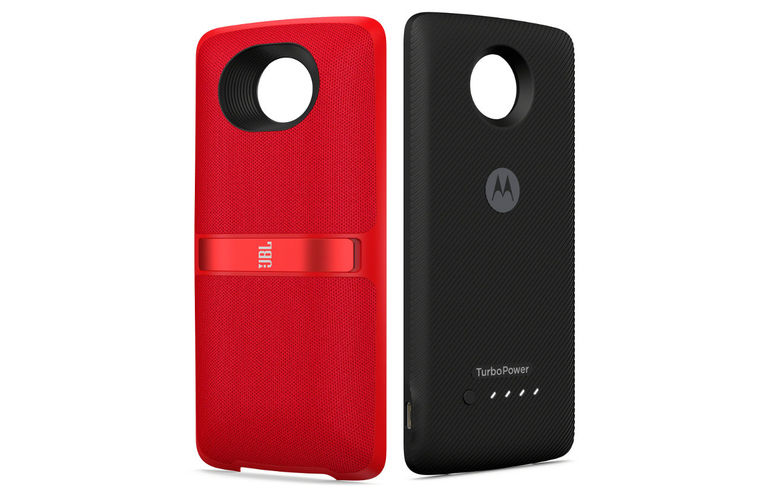 Motorola has launched three new Moto Mods for its Moto Z series smartphones in India. These include the JBL SoundBoost 2 speaker Mod, Moto TurboPower Pack battery Mod, and the Moto GamePad Mod. All the three Mods were made official alongside the Moto Z2 Play earlier this year.
Moto TurboPower Pack Mod
The Moto TurboPower Pack features a 3500mAh capacity battery inside with 15W fast charging output. When snapped on to a Moto Z smartphone, the Mod can provide you with up to 7 hours of usage from just 15 minutes of charge. For all the power users out there, this one is a must buy.
JBL SoundBoost2 Mod
Available in Red, Black, and Blue colors, the JBL SoundBoost2 Mod is claimed to deliver up to 10 hours of playtime and features a water-repellent coating with a fabric coating.
Moto GamePad Mod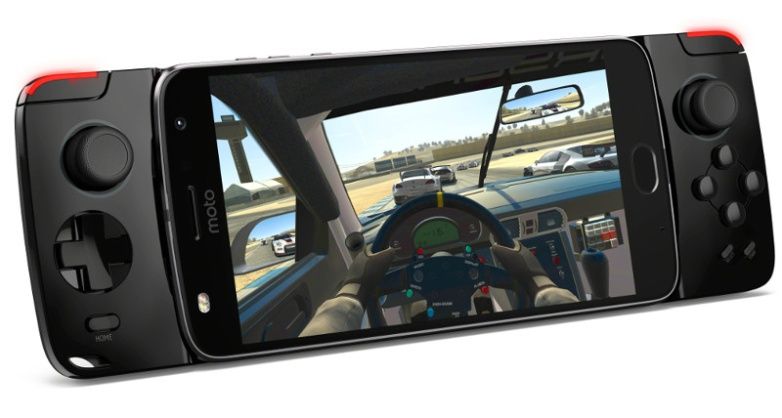 Designed for all the smartphone gamers out there, this Mod comes with dual control sticks, a D-pad, and four action buttons. It also packs a 1035mAh battery inside.
New Moto Mods: Pricing and Availability
Moto TurboPower Pack Mod – Rs.5,999
Moto GamePad Mod – Rs.6,999
JBL SoundBoost2 Mod – Rs.6,999
All three Moto Mods are now available online via Flipkart as well as Moto Hubs offline. Interestingly, Motorola has tied up RentoMojo to allow users to rent a Modo Mod for a week for just Rs.399 from December 23rd onwards in Bangalore, Mumbai, Pune, Delhi, Noida, Gurgaon, Hyderabad, and Chennai.
We are ending the year on an exciting note and have upheld our commitment to build a better mobile future with the promise of limitless possibilities, through the new mods.

The partnership with RentoMojo is basis our understanding our customers' better and ensuring that we work relentlessly to remove barriers that deter them from adopting new innovations. This is a unique concept and we are positive that our customers will embrace it," said Sudhin Mathur, Managing Director, Motorola Mobility India.