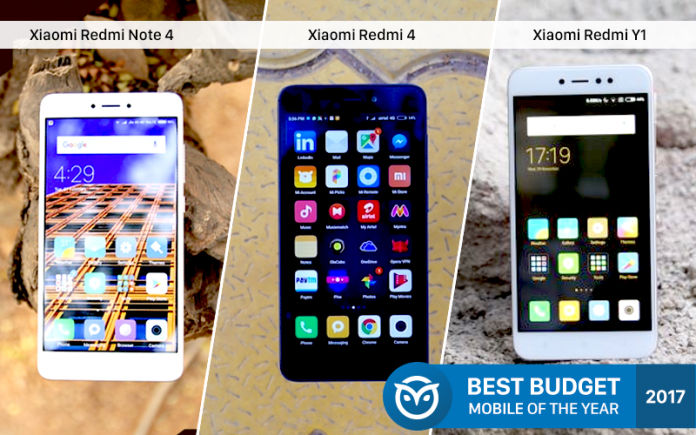 Ah, budget phones. There was a time, about a decade ago when all phones looked like budget phones. In fact, all of them were budget phones – because there was pretty much just one category for pricing. But it's 2017 and things have changed. We've come a long way – we can now do unimaginable things on our phones, from communicating with people anywhere in the world, being updated about recent events, taking photographs and indulging in social media, share videos with your friends, conduct financial transactions, etc. And the best part is how accessible all of this has become, partly assisted by falling telecom usage rates. India is truly experiencing a technological revolution with respect to mobile phones.
A phone is such an integral part of our lives that no one can really live without one, no matter what economic segment you fall into. Phone manufacturers saw this coming long before we did and started making phones that meet our requirements. And one important factor when choosing a phone is your budget. And we're talking specifically about the sub-₹10,000 segment. This segment has seen an explosion in terms of options in the last year, primarily driven by Xiaomi. A couple of years ago, there were some pretty low-quality products available for ₹10k and below – the phones were unpredictable, had poor battery life, minimum features, bad cameras, and an almost non-existent after sales service.
But today, Indian smartphone buyers are spoilt for choice – they now have access to powerful devices with very pleasing features, good battery life, and zippy performance. Advances in technology and clever business strategy have made the budget smartphone segment exciting once again. But with so many options, come doubts – after all, which would be the best phone, and which phone is a raw deal? We'd prefer not to comment on the raw deals, but we can definitely put three splendid phones on a podium.
Let us go ahead and choose the best phone under ₹10000, for the MySmartPrice Mobile Of The Year Awards, 2017. But before we do that, let's take a closer look at the features and trends that we saw this year.
Best Budget Phone (Under ₹10,000): The trends we saw this year
An important factor in the budget phones of 2017, is design, especially when you compare them with the hideous phones from 2016. This year, we saw some design elements which were usually reserved for the premium segment along with excellent build quality, namely phones that used metal, glass, and high-grade plastic. This year, we had phones that were superior to touch and look at – it was clear that manufacturers now had to put in that little extra to sway its buyers. We saw metal bodies and bezel-less displays make a splash, along with sleek curves and a drop in phone thickness. Speaking of drop, phones got a lot sturdier as well. Going by the beautiful phones we saw in 2017, it sure got difficult to identify a budget phone, just by the look.
Another important change was display. We saw displays that we would never expect to find in the budget segment – vivid, power efficient, high-resolution screens with excellent pixel density. We saw TFT screens fading and IPS LCD becoming the norm. We saw a boost in screen sensitivity in displays as well – you no longer have to swipe repeatedly or tap twice on an icon, which was not all that rare even in some phones of last year.
With regards to battery life, not only did we see better batteries, but we saw more efficient devices which focused on offering phone owners a better user experience at minimal power usage. And battery life being such an important part of choosing a good phone in this price segment, it became mandatory for phones to deliver in terms of performance and last the whole day. This year, we saw larger, slimmer batteries that could easily last a day of intense usage.
On to performance. Anyone remember how 1GB RAM was above average in this segment last year? Well, this year, 2GB is below average, so that's a significant enhancement in performance. Onboard storage has also seen a boost in phones this year, which is a great thing, considering how many pictures we take and how much of our daily works gets saved and worked on, on our phones.
Good processors were usually reserved for the big boys – but this year, we saw all that excellent technology trickle down to the phones of the budget segment. We saw a few models from Xiaomi released with decent Qualcomm processors, which was good from a performance perspective. Fingerprint sensors also made an entry into the below-₹10,000 bracket this year. Dual-SIM is another feature which saw mass adoption by phone manufacturers this year. Almost every notable phone from 2017 offered dual-SIM capabilities on their models.
Notable phones under ₹10,000
You can't mention budget phones in India without mentioning Xiaomi. The Chinese phone manufacturer had a mammoth year, by focusing specifically on the budget segment of mobile phone buyers in India. Xiaomi did so well that it ended up taking a 26% market share in India for Q3 of 2017 (according to a news report by International Data Corporation), beating Samsung which had ruled the roost for the last few years. We even saw Nokia return to this segment (and the mobile phone market) by launching a few models in the sub-₹10k bracket (special shout-out to the Nokia 3310, which made a half-hearted return in a new avatar). But it was odd to see Samsung missing from the segment, with not even a single Samsung phone making it to the final round. So let's go ahead and pull up a list of excellent phones that we found in the mobile market that cost less than ₹10,000.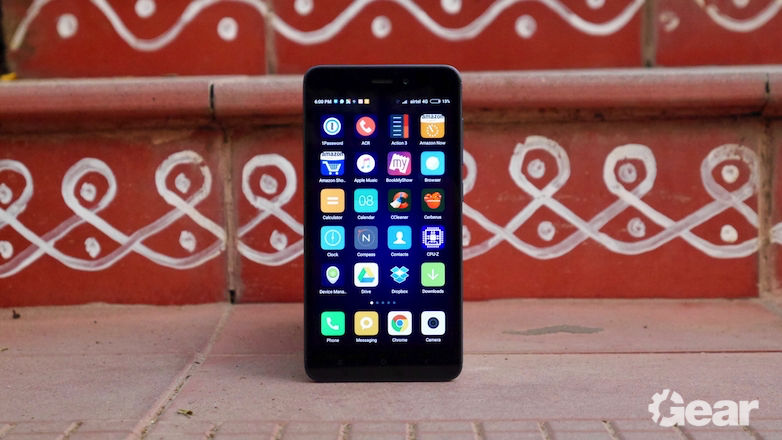 Xiaomi Redmi 4
Currently priced at approximately ₹7,000 for the base version, the Redmi 4 made its debut in May this year. The phone was an immediate hit with the masses, just like the other Xiaomi phones that came before it. The company was out to do some serious damage in this price bracket and they succeeded with the Redmi 4. Nothing screams value for money quite like this phone.
The phone comes in 3 versions – a 2GB 16GB version, a 3GB 32GB version and a 4GB 64GB variant that goes just above the ₹10000 price range.
The compact phone has a 5-inch IPS LCD screen which offers a resolution of 720 x 1280 with a pixel density of 294ppi and also has Gorilla Glass protection. The phone has a 13MP f/2.0 primary camera, which offers phase detection autofocus, and it's a really great camera at this price. A 5MP f/2.2 camera on the front takes care of your selfie needs. The phone runs MIUI 9.0 (Android 7.0) and comes with a Qualcomm Snapdragon 435 1.4GHz octa-core processor, paired with an Adreno 505 GPU taking up graphics duties. The Redmi 4 has an impressive 4100mAh battery, which easily gets you through a day and a half.
The phone has an infrared emitter and also supports expandable memory on its hybrid-SIM slot, which lets you choose between a second SIM card or a microSD card.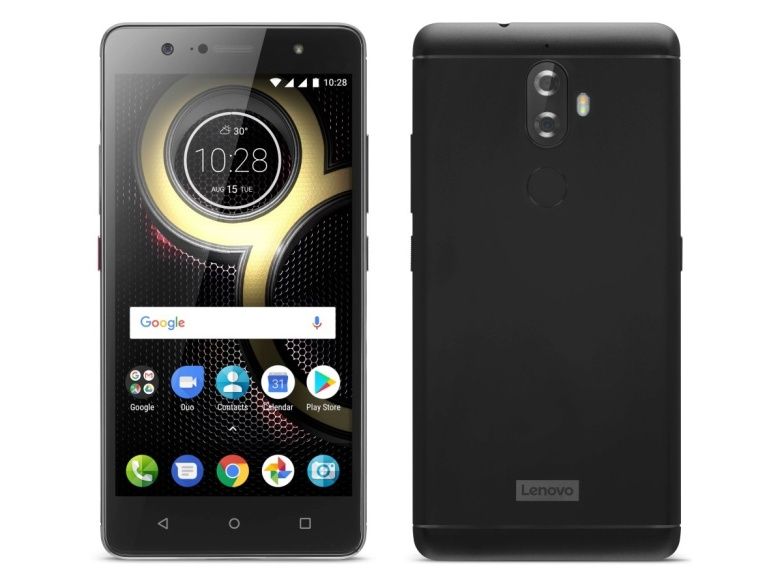 Lenovo K8 Plus
The Lenovo K8 Plus released in September this year and is priced at approximately ₹9,999, just making it to our comparison. The Lenovo K8 Plus clearly kept the top phones in its scope when creating this beautiful budget phone and packed it with features and specs that could compete with the best.
The K8 Plus has a 5.2-inch IPS LCD touchscreen which offers a full HD resolution of 1080 x 1920 pixels. The pixel density is an impressive 424ppi and the screen comes with Gorilla Glass protection. All the processing work is handled by the Mediatek Helio P25 2.5GHz octa-core SoC, which offers really good performance for this segment, and graphics are taken care of by the Mali-T880 MP2 graphics processing unit. The phone runs on Android 7.1 currently but users will see an upgrade to Android 8.0 (Oreo) soon enough.
The dual-SIM phone is available in two variants – a 3GB 32GB variant and a 4GB variant which goes over ₹10,000. The phone supports expandable memory, allowing expansion up to 128GB with a dedicated microSD slot. We found the 3GB variant to be quick and responsive, packing a lot of power for a budget phone. Another impressive feature of the Lenovo K8 Plus is its camera – a dual 13MP + 5MP array (both with f/2.0 aperture) offer phase detection autofocus and is paired with an effective dual-tone, dual-LED flash. Your selfie needs are taken care of by the front 8MP shooter which performs really well indoors, as it does outdoors.
There was no way Lenovo was going to launch this phone without excellent battery life – it packs a 4000mAh power unit which makes sure you can enjoy the performance for a full day, comfortably.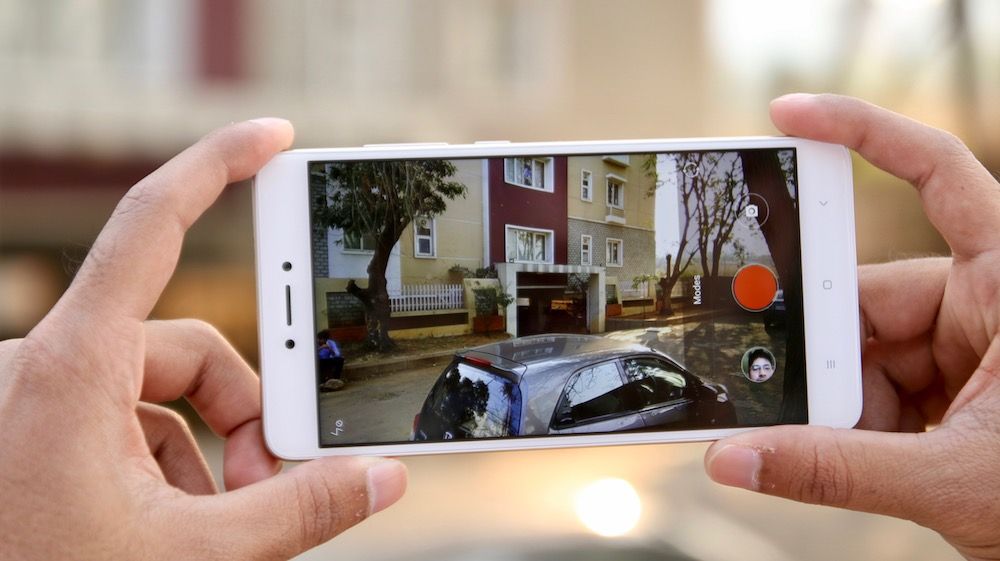 Xiaomi Redmi Note 4
Of course, we had to include the highest selling smartphone of 2017 on this list. The Xiaomi Redmi Note 4 was the spearhead of Xiaomi's business strategy for the country this year. The base version of the Redmi Note 4 is priced at approximately ₹9,999 and was launched in May 2017. And Indian smartphone buyers immediately recognized the immense value for money and quality that the phone offered – the phone went ahead and dominated the budget segment and continues to do so. Let's take a look at what makes this popular phone tick.
The Xiaomi Redmi Note 4's has an aluminium body and a glass front, and its display is a 5.5-inch IPS LCD screen that offers a resolution of 1080 x 1920. The display has a pixel density of 401ppi and Its screen is protected by Gorilla Glass. But the magic is below – the phone is powered by a Qualcomm Snapdragon 625 2GHz octa-core, one of the best processors in this segment. An Adreno 506 GPU delivers the Redmi Note 4's beautiful graphics.
The Note 4 comes with 3GB RAM and 32GB of onboard storage, but it has another variant that crosses the ₹10,000 border – a 4GB 64GB version which is priced at approximately ₹2000 extra.
Handling camera duties is a rear 13MP f/2.0 shooter that performs really well in terms of colour and capturing detail. While it does a really great job outdoors and in good lighting, its impressive enough with poor lighting conditions. The phone also features impressive PDAF (phase detection autofocus) and a dual-tone, dual-LED flash. Video recording is quite satisfactory as well with the Note 4 – it can record 1080p at 30fps. On the front is a 5MP f/2.2 cam which can record up to 1080p video.
And all these features are powered by a 4000mAh battery. This is good enough to get you through at least 22 hours of intense usage, which wraps up all the reasons why this phone made it to our list.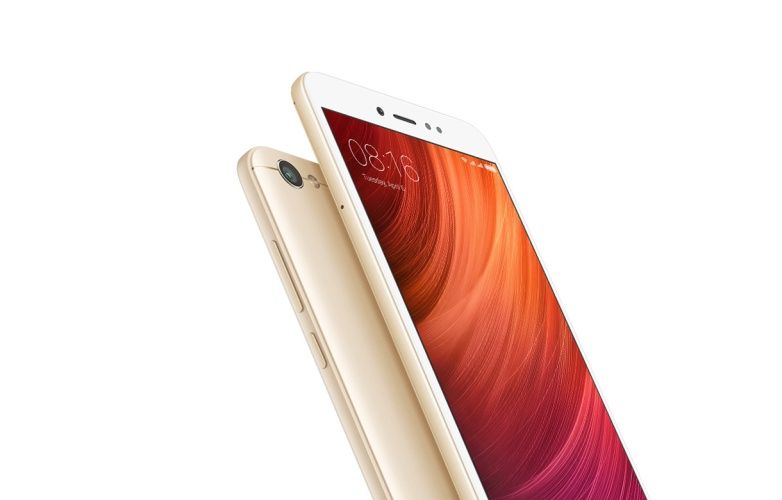 Xiaomi Redmi Y1
The Redmi Y1 is yet another phone from Xiaomi's catalogue that made it to our best list – it makes sense that Xiaomi released the Y1 for the budget segment, once they saw how well their devices were being received by Indian smartphone buyers. The Y1 was launched a month ago, in November 2017, and is priced at approximately ₹8,999. The Y1 was a nice year-end launch for Xiaomi, packing admirable features at an attractive price.
The Redmi Y1 is beautiful to look at – while it isn't exactly bezel-less, the design of the phone makes it look like a premium segment device. The display is an IPS LCD capacitive screen, which offers a resolution of 720 x 1280 at 236ppi. The phone also comes with Gorilla Glass protection from dust and scratches. Like the Xiaomi Redmi 4, the Y1 is powered by a Qualcomm Snapdragon 435 1.4GHz octa-core SoC. The phone runs on 3GB RAM and comes with 32GB of onboard storage, and it allows multitasking quite effortlessly. The phone also comes in a 4GB 64GB model which costs approximately ₹11,000. The phone allows dual-SIMs and expandable memory up to 256GB and has a fingerprint reader on the front.
On to the cameras – the Y1 sports a 13MP f/2.2 shooter on the rear, which does a pretty impressive job in landscape mode as well as macro photography, to an extent. The phone can record 1080p at 60fps quite well and we found the videos to be satisfactory on a large computer screen.
The selfie camera quality is where the Redmi Y1 truly shines – pun intended – its selfie light paired with a 16MP f/2.0 camera makes it fantastic at shooting selfies. The front camera, which features a Beauty Mode, is definitely a USP of the phone, considering it is the best-in-class. The phone comes with an efficient 3080mAh battery which does a good enough job.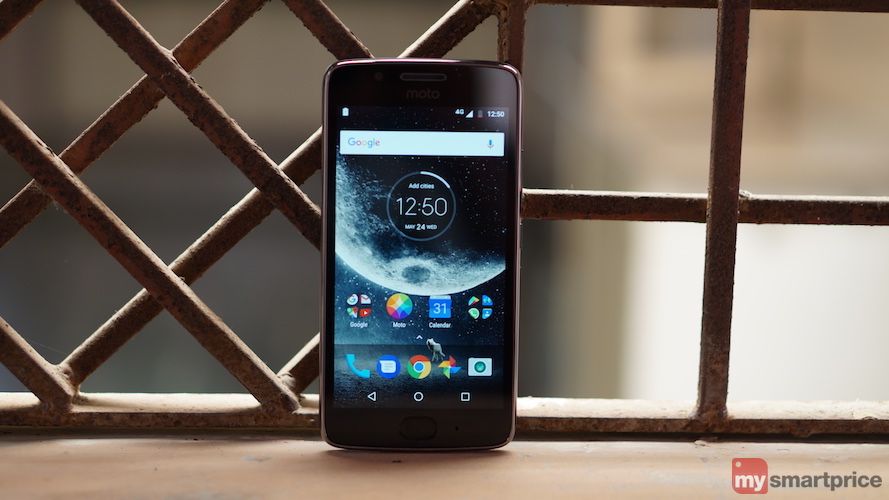 Motorola Moto G5
The Motorola Moto G5 is the only Motorola phone that could take on the Xiaomi biggies. Priced at ₹9,300, it's a great budget phone that was launched in February this year. It has a particularly impressive display that offers full HD (1080 x 1920) resolution on its 5-inch IPS LCD screen. Another impressive spec of the display is its pixel density which stands at 441ppi, the highest in this segment.
The phone is powered by a Qualcomm Snapdragon 430 1.4GHz octa-core chip which does a pretty efficient job of balancing battery life and performance. The phone comes with 3GB RAM and 16GB onboard memory (which isn't very impressive but thankfully the G5 allows expandable memory up to 128GB in a dedicated slot). It offers dual-SIM capability and all these features are powered by a 2800mAh cell.
The rear camera performs well with good light – we were able to shoot crisp images that captured a decent amount of detail. As for low light, the 13MP f/2.0 shooter does a fair job as well – but it could have been a notch better. Video recording is standard for the segment – it records 1080p at 30fps. The front snapper is a 5MP f/2.2 camera, which for the low specs, did a satisfactory job while shooting selfies.
MySmartPrice Mobile Of The Year Awards 2017: Best Budget Phone (Under ₹10,000): Winners
In conclusion, 2017 was proof that the world of budget phones has changed forever. All the phones we compared offered user experience that could not be imagined at this price, not long ago. But at the end of it, the results were clear to us – Xiaomi had made such a huge impact on the Indian budget phone segment, that no other manufacturer could keep up. Xiaomi cleaned out the competition by doing the unthinkable – it took all three slots on the podium.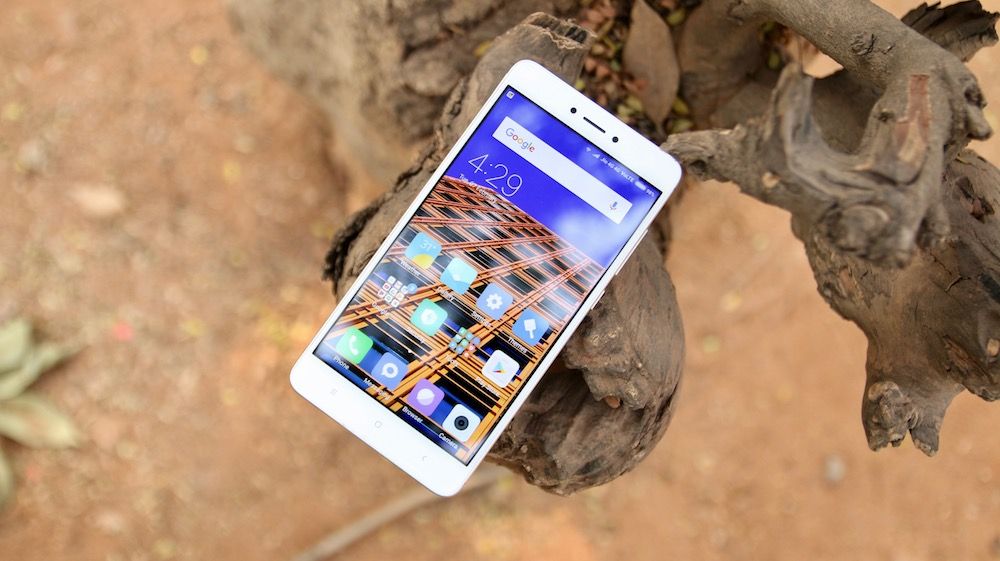 Gold Award: Xiaomi Redmi Note 4
We had to crown the Xiaomi Redmi Note 4 as the king of budget phones because honestly, no other phone comes remotely close. It won the gold at the MySmartPrice Mobile Of The Year Awards 2017: Best Budget Phone (Under ₹10,000) because of its excellent processor, its features, its camera, etc which put it leagues above the rest. That all this was available for this price tag is remarkable. There's a reason it's the best smartphone of 2017, according to IDC (International Data Corporation).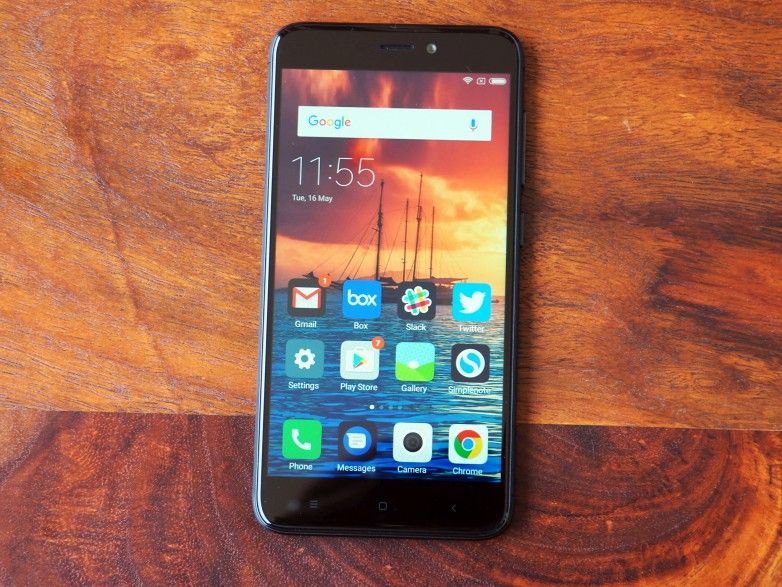 Silver Award: Xiaomi Redmi 4
We gave our silver award for the MySmartPrice Mobile Of The Year Awards 2017: Best Budget Phone (Under ₹10,000) to the Redmi 4 because it's simply unbeatable at that price. Even more expensive phones could not match up to the Redmi 4, which offers both beauty and badassery in a compact form. What really makes this phone amazing is that it's not just impressive in terms of specs – this phone is hardy, dependable, and ideal for people looking for a solid budget phone.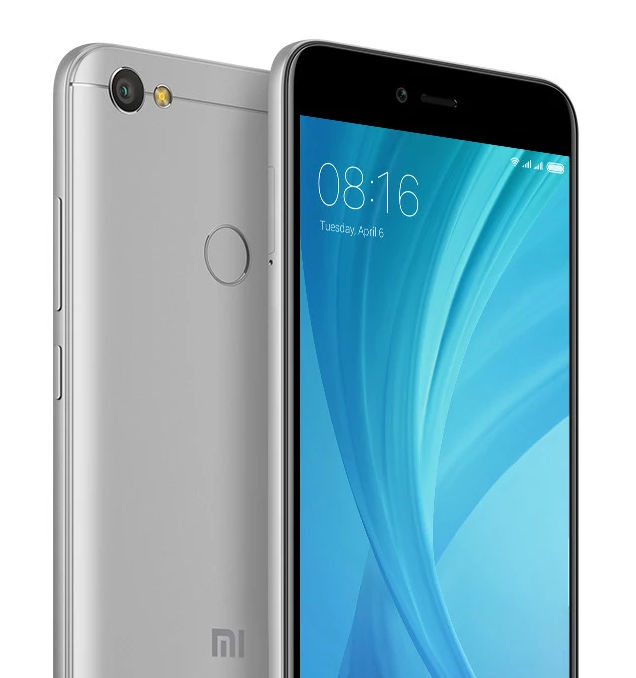 Bronze Award: Xiaomi Redmi Y1
And lastly, we have the Redmi Y1 which took the bronze at the MySmartPrice Mobile Of The Year Awards 2017: Best Budget Phone (Under ₹10,000). Xiaomi's final salvo into 2017 hit the mark – the Y1 is truly a great phone for its price tag. And you have to appreciate how Xiaomi is so tuned in to India's mobile phone demographic – the company knows exactly what the masses want. The Y1 is an amalgamation of beautiful looks, value for money, and future-proof.
That wraps up our top three winners for the MySmartPrice Mobile Of The Year Awards 2017: Best Budget Phone (Under ₹10,000). Congratulations to Xiaomi for winning the top three spots for 2017!
Thanks for reading till the end of this article. For more such informative and exclusive tech content, like our Facebook page