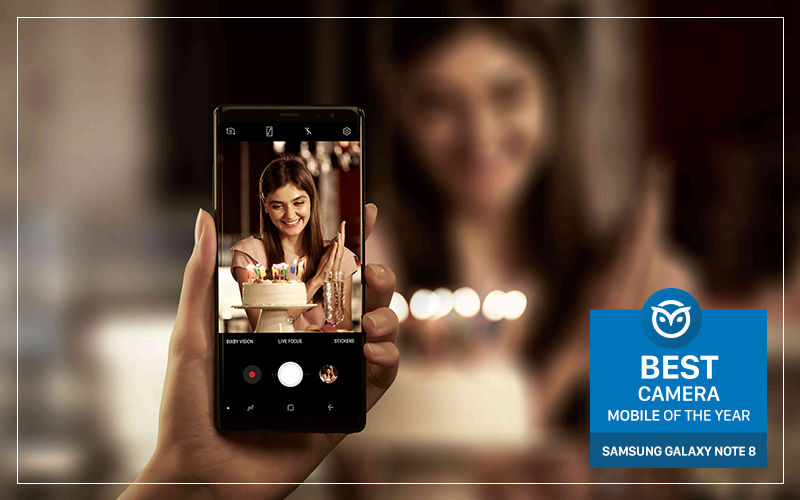 Times have changed – we now take more pictures on our phones than make calls. No longer do we carry bulky cameras or worry about transferring images to our computers. Mobile phone camera technology is evolving at a surreal speed – and we can do more with our phone cameras today than we could do a year ago.
And that's exactly why we decided to put together a list of best camera phones that came out in 2017, because we got to see some truly remarkable technology emerge from the labs of smartphone giants like Samsung, Google, LG, Apple and so on. And by technology, we're not referring to the megapixel race that we saw a few years ago, but a significant headway in areas like image stabilisation, sensor and pixel sizes, low-light photography, image processing, dual cameras, and even user of artificial intelligence (AI) and machine learning (ML). And these terms are not just marketing speak – let's take a closer look at the tech behind these mobile phone cameras so we better understand how this technology improves our photography experience.
Smartphone camera technology: Trends in 2017
Dual-camera technology was definitely the biggest phone camera trend of 2017, but it has been around since the late 2000s – Samsung's SCH-B710 and the Hitachi Wooo H001 were among the first to launch stereo cameras. Though dual cameras were first introduced in 3D camera phones (which let you take 3D images that you could enjoy on 3D-compatible screens), it was HTC that introduced dual-camera tech in its current form to the world, when it launched the HTC One M8 in 2014. The feature received a shot in the arm when the iPhone 7 Plus released in 2016, firmly establishing that the stereo camera was here to stay.
Dual cameras have come a long way since because almost every major phone release in 2017 featured twin cameras on the rear. The trend was so popular that even budget phones like the Lenovo K8 Note, the Moto G5S Plus and the Xiaomi Mi A1 came with dual camera setups. Which is a good thing, because dual cameras allow for an improved depth of field, faster autofocus, better image clarity, and improved bokeh effects which is great for 'Portrait Mode' pictures. What makes this technology even more impressive is the way manufacturers fit all the hardware into phones which are getting slimmer every passing year.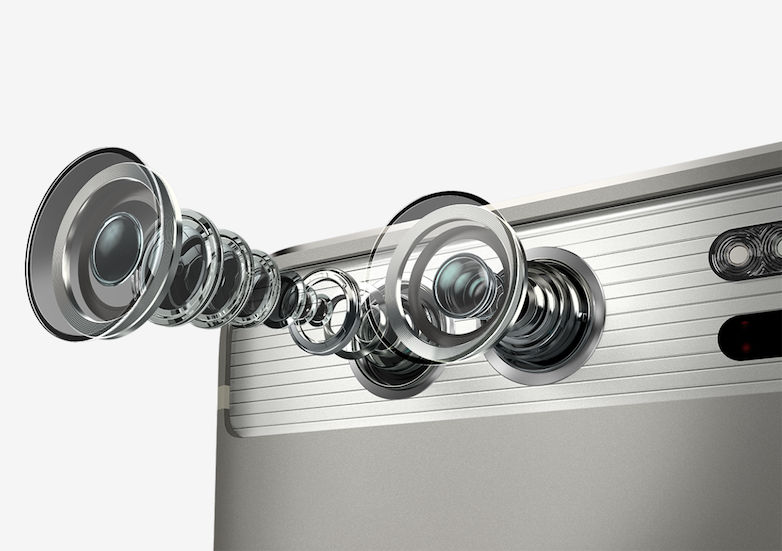 Image processing is another area which has really seen a spike this year. Software algorithms have improved image processing significantly in the phones of 2017 because we now have cameras that result in photographs with better dynamic range and much less noise. And you can't mention image processing without name dropping Samsung, HTC and Google. Ironically, all three manufacturers released flagship devices this year that did not have dual cameras on the rear. But then again, these companies have always focused on really innovative software coding to go with its hardware. For example, the Image Processing Unit (IPU) on Google's Pixel Visual Core SoC (developed in tandem with Intel) relies on software extensively to deliver high-quality imaging. The Pixel Visual Core will be activated when the Android developer preview releases (oreo 8.1).
And we can't mention the Pixel Visual Core without mentioning artificial intelligence. While other manufacturers too have worked towards integrating machine learning into their phone's chips, Google led the way by giving its image processing chip more control over the hardware. And the results are truly admirable – take for example, its optical image stabilization. Google's algorithms work in tandem with the gyro and accelerometer sensors, reading samples up to 200 times per second to analyze the incoming images for your video and compensating for any sudden moves you make. Apple chose to integrate machine learning into its photography by implementing it into the Portrait Mode. The chip analyzes incoming images for best lighting, letting you choose between modes like "Natural Light", "Contour Light", and "Stage Light". While most people assume these are filters, there is some very excellent tech under the hood that is analysing the light conditions in real time.
But that's enough about the technology, for now.
Why a Best Camera Award?
Why Best Camera phone though? Is it really that important to have a good camera on a phone? After all, aren't phones for calling?
Yeah, if you're living in 2002. And if you're still asking these questions, we'll assume you haven't read the above content – there's a reason phone manufacturers are pumping millions into research and development of camera technology.
The camera is important because the sales numbers speak for the masses – people want a good camera. Camera quality is a prominent feature that often sways buyers towards specific phones. Many people often spend more than they planned to, when they see what the phone camera can do. It's an age of intense social media coverage, where every important (and not so important) moment of our lives is documented and published online.
So we took a good, hard look at the phones that let you save your favourite moments. We looked for phone cameras that would be a combination of fast, clear, accurate in terms of colour, and impressive in low light. And believe us, there were some strong competitors. There were phones like the HTC U11 and U11+, Google's Pixel 2, Apple's iPhone X and the iPhone 8 Plus, LG G6, the Samsung S8 and S8+, the Samsung Note 8, the Xiaomi Mi 6, etc. All these phones had really great optics and underlying software – but who's the greatest?
Before we choose a champion, let's take a look at the five contenders on the MySmartPrice Mobile Of The Year Awards 2017: Best Camera.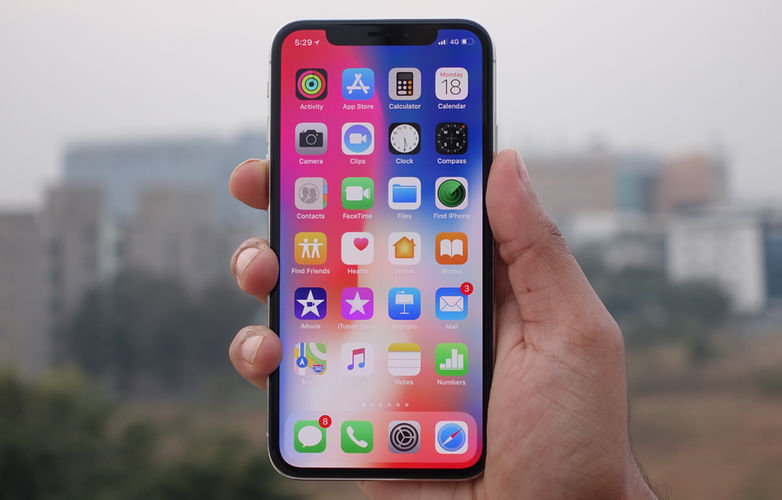 Apple iPhone X
There was no way the iPhone X's camera wouldn't make it to this list. It's a truly remarkable snapper, taking pictures that will definitely get you some likes. The iPhone X has a dual-camera setup on the rear, arranged vertically, breaking away from the traditional horizontal array (no doubt to accommodate the front camera module). The dual shooters are both 12MP, but have different specs – the primary camera has a f/2.4 aperture and a 28mm-equivalent lens and the secondary camera has a f/1.8 aperture, clearly keeping low-light photography in mind. The iPhone X's image processor was designed in-house by Apple. The phone records an impressive 4k at 60fps and can also manage full HD video at 240fps.
And how can we not mention the brand new front camera on the iPhone X? The phone's TrueDepth front-facing camera system uses IR sensors to project over 30,000 dots onto the user's face and an infrared camera reads the 3D map. But how does the 7MP sensor do when it comes to selfies? The answer is, it's excellent. The front camera offers depth using the infrared camera module, making it as good as a twin camera array, making Portrait Mode selfies very realistic.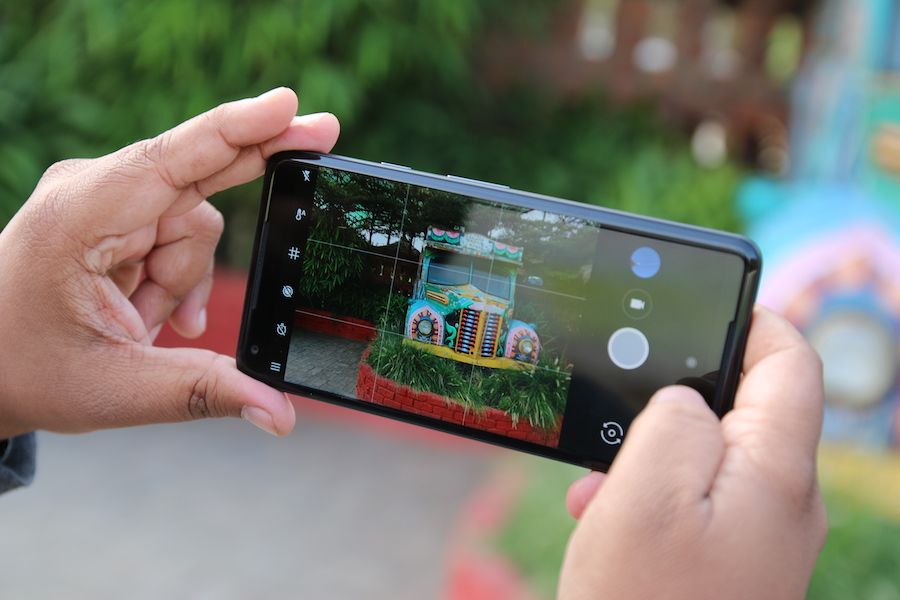 Google Pixel 2/Pixel 2 XL
If there's one camera that was a sure entry on this list, it's the Google Pixel 2's camera. Because the Pixel 2 and Pixel 2 XL's reception was controversial due to the various issues that were reported by buyers and reviewers, the amazing camera went largely unnoticed. Google skipped the dual-camera revolution and instead focused on doing what they do best – writing exceptional algorithms.
The primary camera on the Pixel 2 is a 12.2MP cam with a f/1.8 aperture which allows you to indulge in some beautiful HDR+ photography. The camera has a 27mm lens and features dual-pixel PDAF (phase detection autofocus). But the magic is underneath all this – the rear camera fuses EIS (electronic image stabilisation) and OIS (optical image stabilisation) beautifully to give you remarkable motion-free images and videos that look natural. The image processor analyzes, filters and synthesizes images to predict motion, and makes up for it using artificial intelligence.
The Pixel 2 also offers users Portrait Mode selfies on the 8MP f/2.4 front camera that uses the same technique – machine learning studies the subject to decide what the focus is on. It then proceeds to blur out everything else. Comparatively, the camera uses Dual-Pixel technology, combining information from pixels and machine learning for the rear camera to create beautiful bokeh effects.
This sure is one smart camera.
Samsung Galaxy Note8
While dual cameras were all the rage this year, Samsung resisted the trend yet again for its S8 and S8 Plus. But here's the thing – these amazing cameras didn't need them. The Samsung S8, the S8+, and the Galaxy Note8 came with identical primary cameras, but they juiced up the Note8 by throwing in a secondary camera for better low light photography and 2x zoom.
The Samsung Note8's rear camera is truly exceptional – it takes detailed, colourful shots that perform marvellously in the poorest of lighting conditions. The primary wide-angle camera is a 12MP f/1.7 shooter that does a great job by itself (the camera is the same as the ones on the Samsung S8 and S8+), but throw in the secondary 12MP 52mm telephoto f/2.4 lens camera and that's when the blur magic happens. Both cameras on the rear setup offer optical image stabilisation and also offer a feature which lets you adjust the bokeh effect in real time. You can even play with the blur effect after you take it, choosing to remove it completely or just switch to the image taken by the wide angle lens. The Note8 does a great job of video recording as well, offering 2160p video at 30fps, 1080p at 60fps, and HD video recording at 240fps (slo-mo, anyone?).
On the front, the Note8 has an 8MP f/1.7 autofocus selfie cam that performs impressively even in club lighting, making sure everyone knows you were at that one gig with that one semi-famous performer.
HTC U11
The HTC U11 was launched in May this year, and the amazing camera caught people's attention almost immediately. On the rear is a 12MP (1/2.55 inch sensor) f/1.7 camera which features optical image stabilisation and dual-pixel phase detection autofocus. Under the hood is an image processor that puts it all together really well. The images produced by the U11's camera are rich in colour, sharp in detail and capture the darkest areas of your frame with accuracy. While it does a pretty sweet job in low light, give it good lighting conditions and the image really pops on your screen.
The HTC U11 performs well with video recording as well – an interesting feature is Temporal Noise Reduction which analyses adjacent frames to choose the best one, based on clarity and detail. The rear camera records 2160p at 30fps and allows 1080p at 120fps. On the front is an equally competent 16MP f/2.0 snapper which does a great job of capturing selfies, both outdoors and indoors.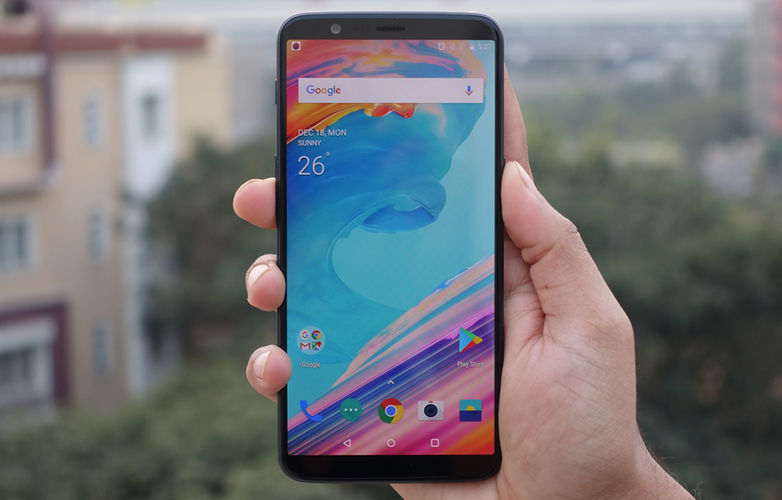 OnePlus 5T
The OnePlus 5T is the newest phone on this list and the perfect contender to wrap up the finalists. The OnePlus 5T has a twin camera array, with a primary 16MP sensor with a f/1.7 aperture, and a secondary 20MP f/1.7 camera. What is really impressive about the OnePlus 5T is how well it preserves details and offers excellent colour rendering. OnePlus switched the telephoto secondary lens from the 5T's predecessor, no doubt keeping in mind the importance of low light photography. As for video recording, the 5T offers 2160p videos at 30fps and 1080p at 60fps, but just 720p at 120fps.
The OnePlus 5T's front snapper is a 16MP f/2.0 camera, which features electronic image stabilisation as well and does a pretty decent job of capturing photographs and selfie videos. While it's not the best contender on the list, it still made it to our top 5. That it offers all this at such a competitive price definitely works in its favour.
MySmartPrice Mobile Of The Year Awards 2017: Best Camera Phone – Winner
Now that is an impressive list of phones to choose a winner from. It was really difficult to choose one because such impressive features and technology lie beneath each and every phone camera on this list. But here's what we consider to be a good phone camera – something that can do it all. And not just in a mediocre fashion, but by delivering excellence every time you use it. And while all the phones in this comparison did deliver, one did it better than the others.
Samsung Galaxy Note8
The Samsung Note8's dual-rear camera setup won the MySmartPrice Mobile Of The Year Awards 2017: Best Camera award because when it came to the larger picture (pun unintended), it trumped the others. Though the phone camera offers auto HDR, its Pro Mode is truly a delight to play with. It offers sharp details and excellent dynamic range, it works really well with respect to contrast and exposure, it was consistent with low light, and the pictures when observed on a calibrated computer screen simply looked better than the others (Side note: If you really dig phone cameras, check MySmartPrice in a few days, we have a really exciting feature that we're sure you will love).
Noise reduction and white balance were also considered when comparing with the other big names here. But this in no way puts down the other phones – after all, each had its own redeeming qualities when it came to the parameters we judged them by. But when it comes to real life usage, from quick shots of documents to important moments with your loved ones, the Note8 performed consistently every single time. And that is why the Samsung Galaxy Note 8 has been crowned the champion.