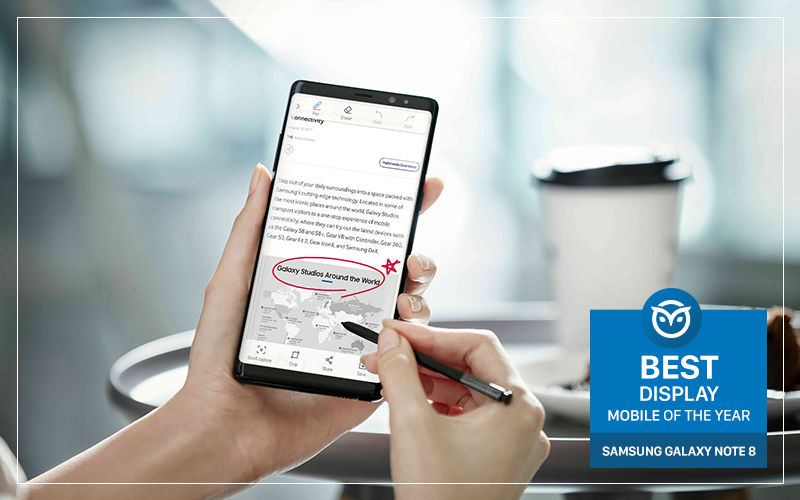 Let's be honest, 2017 wasn't the most exciting one for the smartphone industry. This is especially true when you travel a decade back in time and compare it to 2007: the year when the original iPhone redefined the smartphone and changed the mobile landscape. That year, you could say that the mobile phone industry improved exponentially, whereas improvements to the already-perfected smartphone template have strictly been incremental rather than exponential in 2017.
However, that isn't entirely bad. You see, when manufacturers aren't busy bringing about fundamental changes to the basic underpinnings of the smartphone, their energy is directed towards refining the platform. Compare the original iPhone with any budget offering from Xiaomi, and you'll get what we mean. Although the smartphone didn't change radically in 2017, there was still substantial improvement in every aspect. The most significant of which was seen in mobile displays.
The year when everyone agreed OLED is best
If you know anything about display technology, you'll agree that OLED displays are the best money can buy at the moment. We have already talked in much detail about how the inherently emissive display technology bests the incumbent LCDs in every single parameter that matters. Although Nokia was among the first mobile phone makers to introduce OLED displays in the mobile space with the N85, it was Samsung that sunk substantial R&D money into the technology and equipped its flagship phones with AMOLED panels. Samsung stuck to its guns and pushed the OLED technology through its premium phones, even as rival display expert LG continued pushing LCD panels in its phones.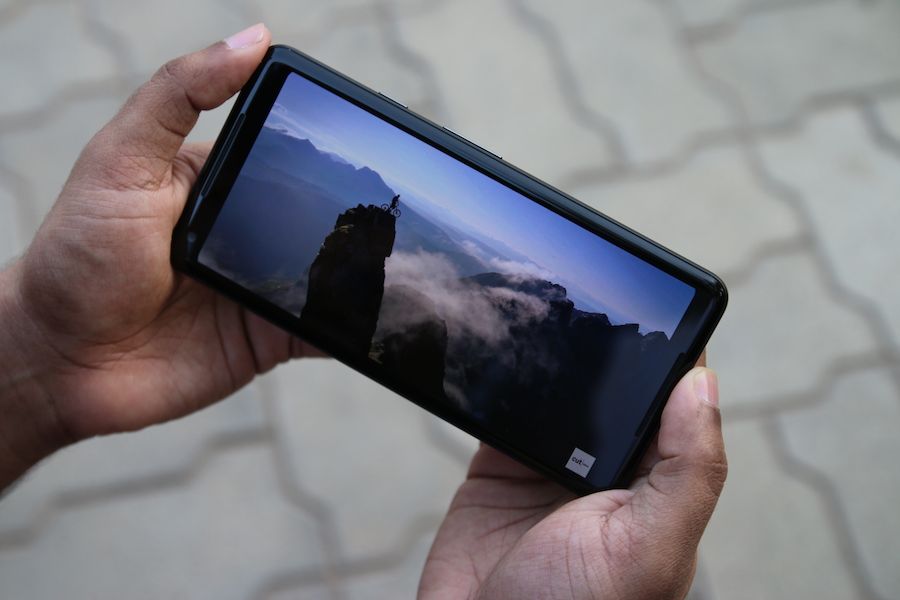 LG wasn't the only brand that preferred LCD displays. This ever-shrinking list also included Apple, whose iPhone series of smartphones have been the gold standard for flagship phones in the industry. However, that changed in 2017. Samsung's conviction eventually paid off in April, when it was revealed that Apple had finally bit the bullet and placed an order for a whopping 100-odd million Samsung OLED displays. It was eventually revealed that the AMOLED panels were destined for the iPhone X, which made the LCD equipped iPhone 8 look rather downmarket.
And that's basically how the precedent was set. Sometime near the end of 2017, Apple had managed to establish an unspoken rule: you can't sell a flagship device without an OLED display. Not surprisingly, LG too cleaned up its act and went from using an LCD in the G6 to embracing OLED with its latest V30+ smartphone. While Samsung's OLED gambit had paid off, LG's affinity for LCD displays in its mobiles meant that the Korean electronics giant was left playing catch up with Samsung in the OLED R&D game. This was painfully evident in the Google Pixel 2 XL, whose LG manufactured P-OLED panel was fraught with image quality and burn in issues compared to the Samsung made OLED panel in the smaller Pixel 2, which worked flawlessly.
Going bezel-less: where form meets function
Bezel-less displays design is the perfect example of a seemingly cosmetic feature making an unprecedented impact on overall smartphone design. Introduced back in 2014, the Sharp Aquos Crystal wowed everyone with its impressive 78.5 percent screen-to-body ratio. Because Sharp wasn't particularly good at marketing, or distribution for that matter, this smartphone design gem went largely unnoticed and underappreciated.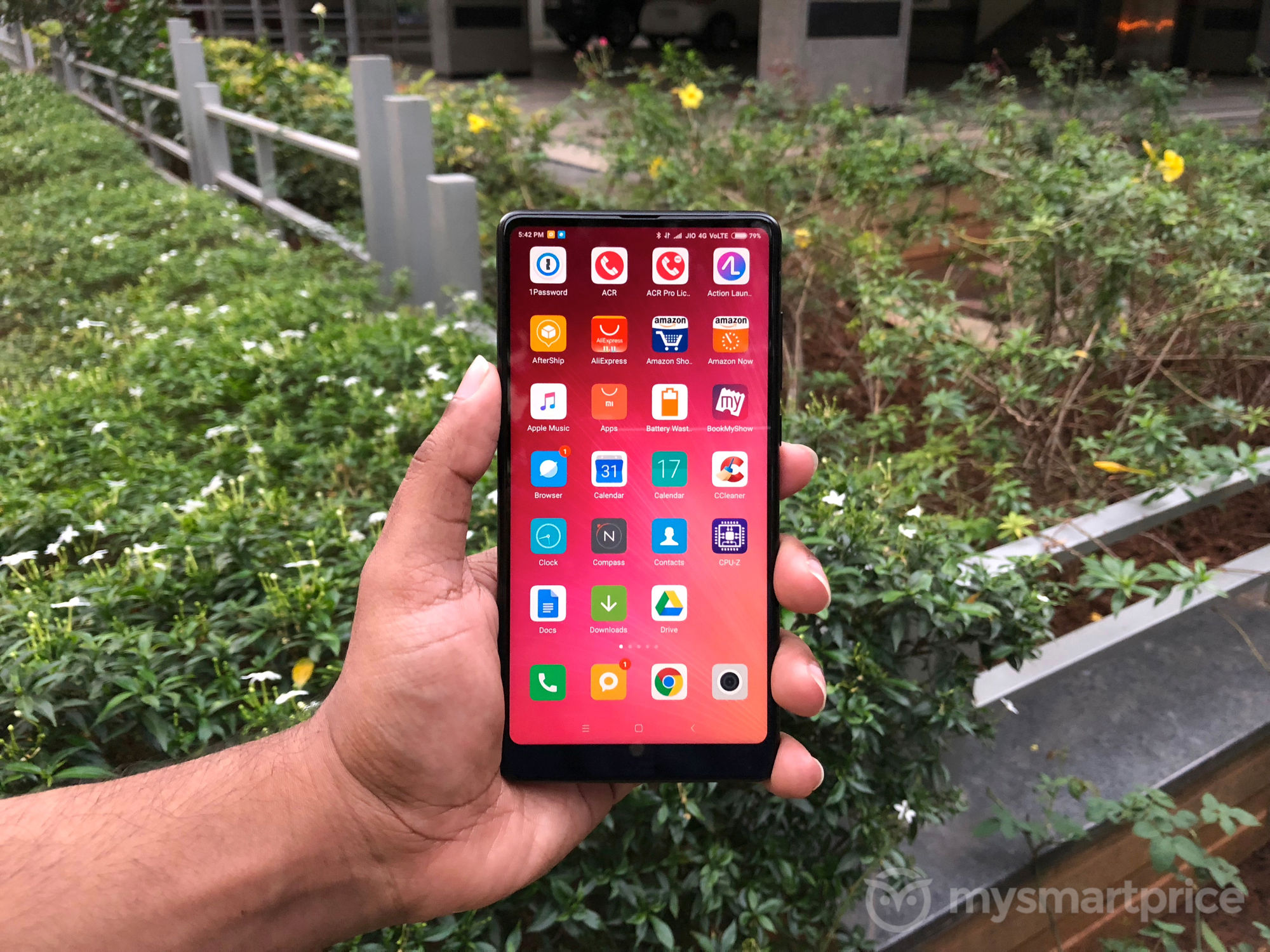 However, that changed near the end of 2016, when Xiaomi began its war on bezels with the Mi MIX. It was less of a commercial endeavour and more of a means for Xiaomi to flex its engineering and design muscle through an improbably exotic flagship smartphone, which in turn would have a trickle-down halo effect on the rest of product range. From the expensive ceramic chassis to a custom engineered piezoelectric transducer that converts the chassis into a speaker – everything about the Mi MIX hinted at it being a commercially unviable concept phone.
Viable or not, the hype surrounding the Mi MIX had whet everyone's appetite for bezel-less phones. Xiaomi would later go on to release the Mi MIX 2, which in turn was a cut-down and commercially feasible as well as mass-produced successor to the Mi MIX. Not surprisingly, the first quarter of 2017 was peppered with flagship phones such as Samsung Galaxy S8 and LG G6, which pretty much set the precedent bezel-less displays being the bare minimum for flagship smartphones. The last quarter saw more bezel-less flagships such as the Samsung Galaxy Note 8 and OnePlus 5T, but the status of bezel-less design as a flagship mainstay was truly cemented after Apple employed the same in the iPhone X.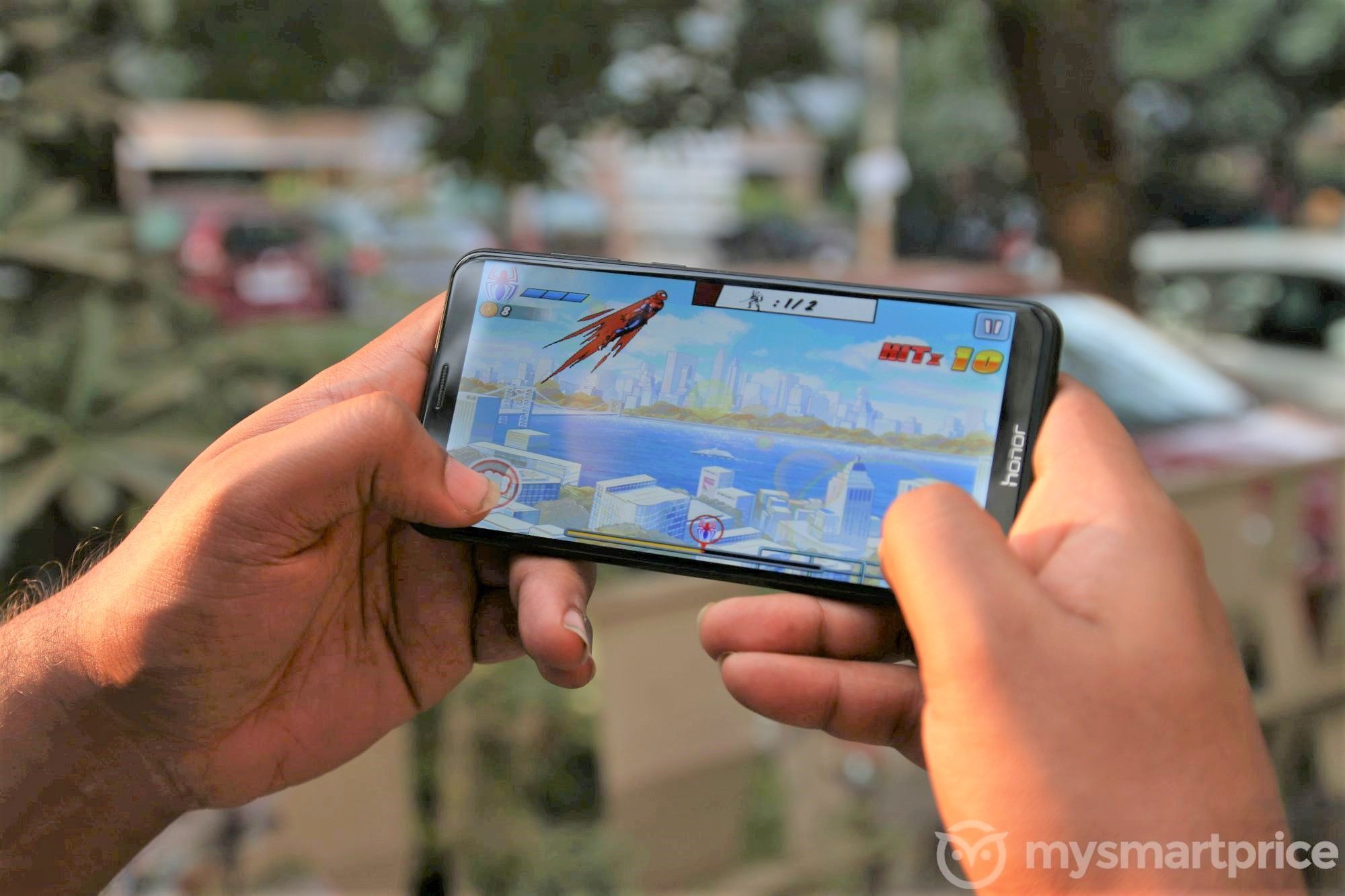 The only serious flagship smartphone in 2017 bearing substantial bezels is the Google Pixel 2, with the Pixel 2 XL still opting for minimal bezels. Then again, considering the host of problems plaguing Google's flagship smartphone, the failure to ride the bezel-less design wave is the least of its problems. And that's damning considering how even smartphones in the budget segment such as the Honor 7X and the Micromax Canvas Infinity offered bezel-less screens this year.
Ultra-wide aspect ratios and HDR
The bezel-less design fever evident in the smartphone space this year isn't just cosmetic. The design phenomenon also had a profound effect on ergonomics and even fundamental display attributes such as aspect ratio. The skyrocketing screen-to-body ratios, for example, allowed smartphones to house larger displays without making the phone large and bulky. It was not possible to use the phone comfortable despite smartphones sporting 5.5-inch (and even 6-inch) bezel-less displays.
The primary reason for this compactness wasn't solely the lack of bezels but also a pleasant side effect of wider aspect ratios. Marketed as ultra-wide aspect ratios, the bezel-less displays drop-kicked the now narrower 16:9 aspect ratio for an even more expansive 18:9 and 18.5:9 ratios. This 2:1 format is actually quite closer to the aspect ratios employed in film cameras, which makes these displays excellent for media consumption. Interestingly, making displays wider also makes the phone narrower, which is largely why bezel-less phones are so compact and easy to hold.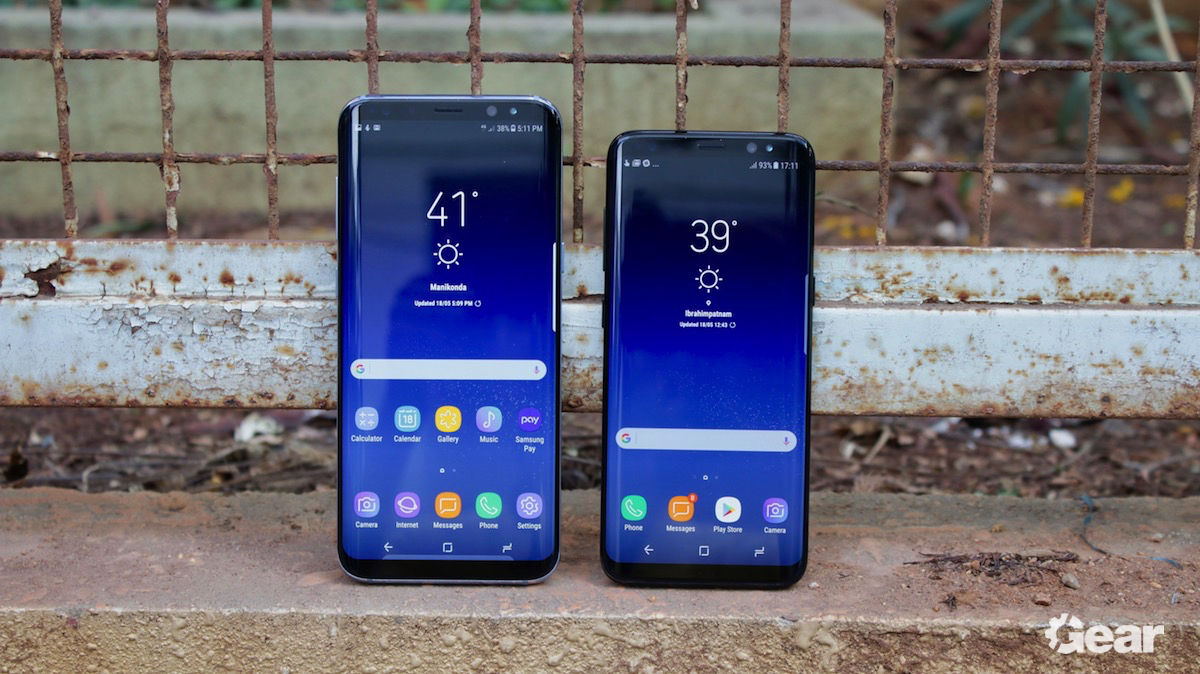 While HDR has nothing to do with bezel-less screens, this ground-breaking display feature was nevertheless only seen in ultra-wide flagship phones, which coincidentally happened to lack bezels as well. Of all the display gimmicks that have come and gone in the past, HDR is easily the most profound. That's because for a display to be capable of rendering HDR content, it must adhere to rather demanding specifications pertaining to colour gamut, contrast, black level, and brightness. The increase in uptake of HDR capable TVs also meant that HDR content was relatively easily available with major streaming video stakeholders such as Netflix, Amazon Prime Video, and YouTube delivering HDR content.
Best smartphone display contenders 2017
Needless to say, every major flagship phone this year had three things in common: bezel-less design, ultra-wide aspect ratio, and HDR capability. Because the scope of this particular award is restricted to the best display money can buy, it's no surprise that every single contender here is a flagship device bearing the aforementioned attributes.
The exception being the Sony Xperia XZ Premium, which may not sport a bezel-less, ultra-wide OLED, but its brilliant 4K HDR screen gives it a wildcard entry of sorts.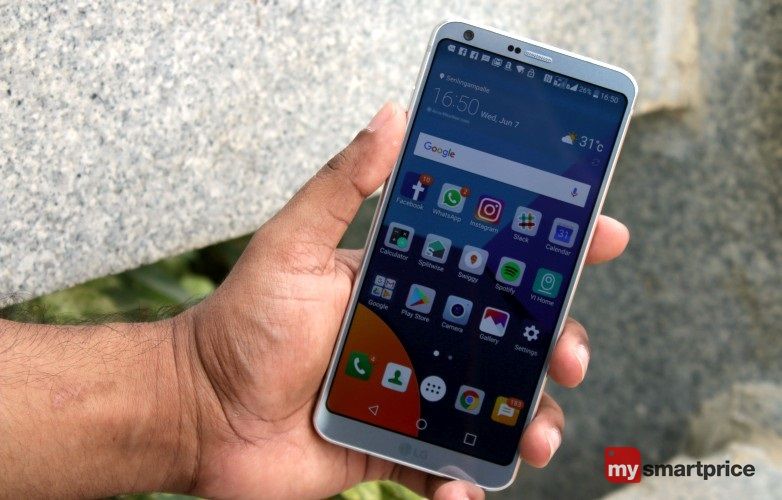 LG G6
The Porsche is a rear-engined car that handles exceptionally well, and is a great example of how even the most fatal of flaws can be overcome if you throw enough engineering expertise and R&D money at the problem. The LG G6's IPS LCD display is the smartphone equivalent of a rear-engined Porsche.
They say that you can't polish a turd, but LG has done a commendable job of making its LCD screen stand out and star abreast with the best of the OLEDs out there. The G6 ticks all the boxes, with bezel-less design, QHD+ resolution, 18:9 ultra-wide ratio, and support for both Dolby Vision and HDR10. It also helps that the phone is nearly indestructible, well-optimised, and has a great UI to boot.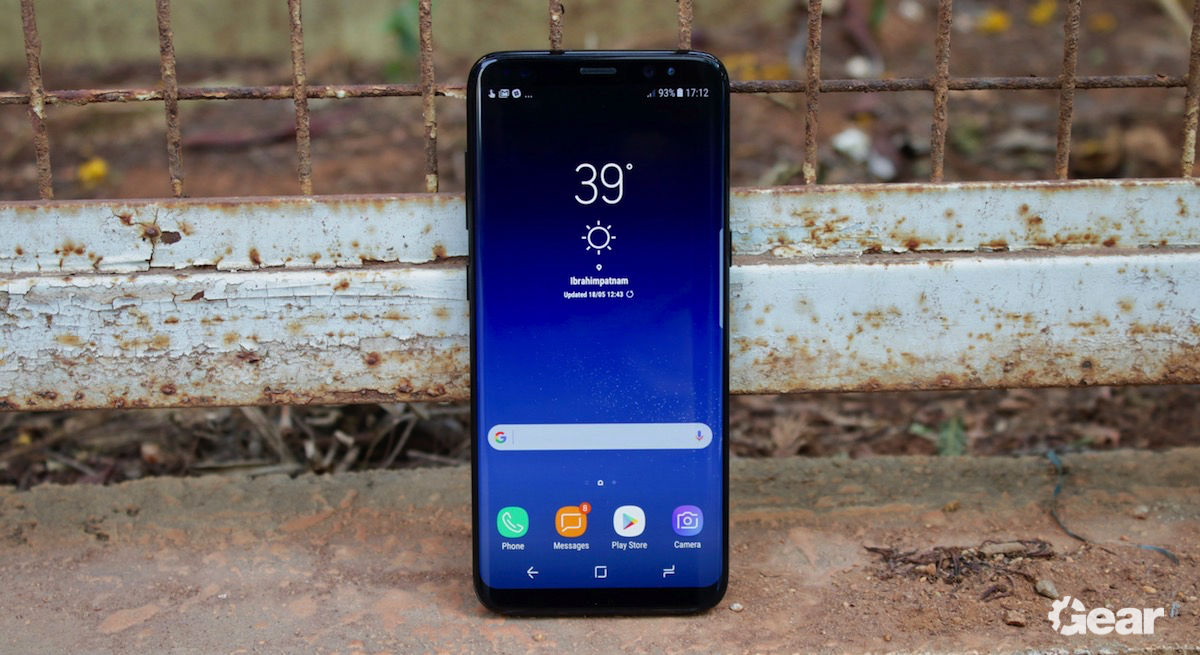 Samsung Galaxy S8+
Drop dead gorgeous. That's all that needs to be said about the Samsung Galaxy S8. It's remarkable how the Korean smartphone major has gone from churning out ugly plastic phones to this work of art. At the centre of its delicate glass and aluminium design lies the 18.5:9 Infinity Display, sporting QHD+ resolution and mesmerising bezel-less underpinnings.
One of the first mobile AMOLED displays capable of HDR, the format really shines due to the inherent contrast and colour saturation capability of its OLED panel. What's more, the nearly 84 percent screen-to-body ratio of the S8 also means that the phone is pretty handy despite its 5.8-inch screen. The powerful SoC (system on chip, also known as processor) and terrific camera also make it a well-rounded phone.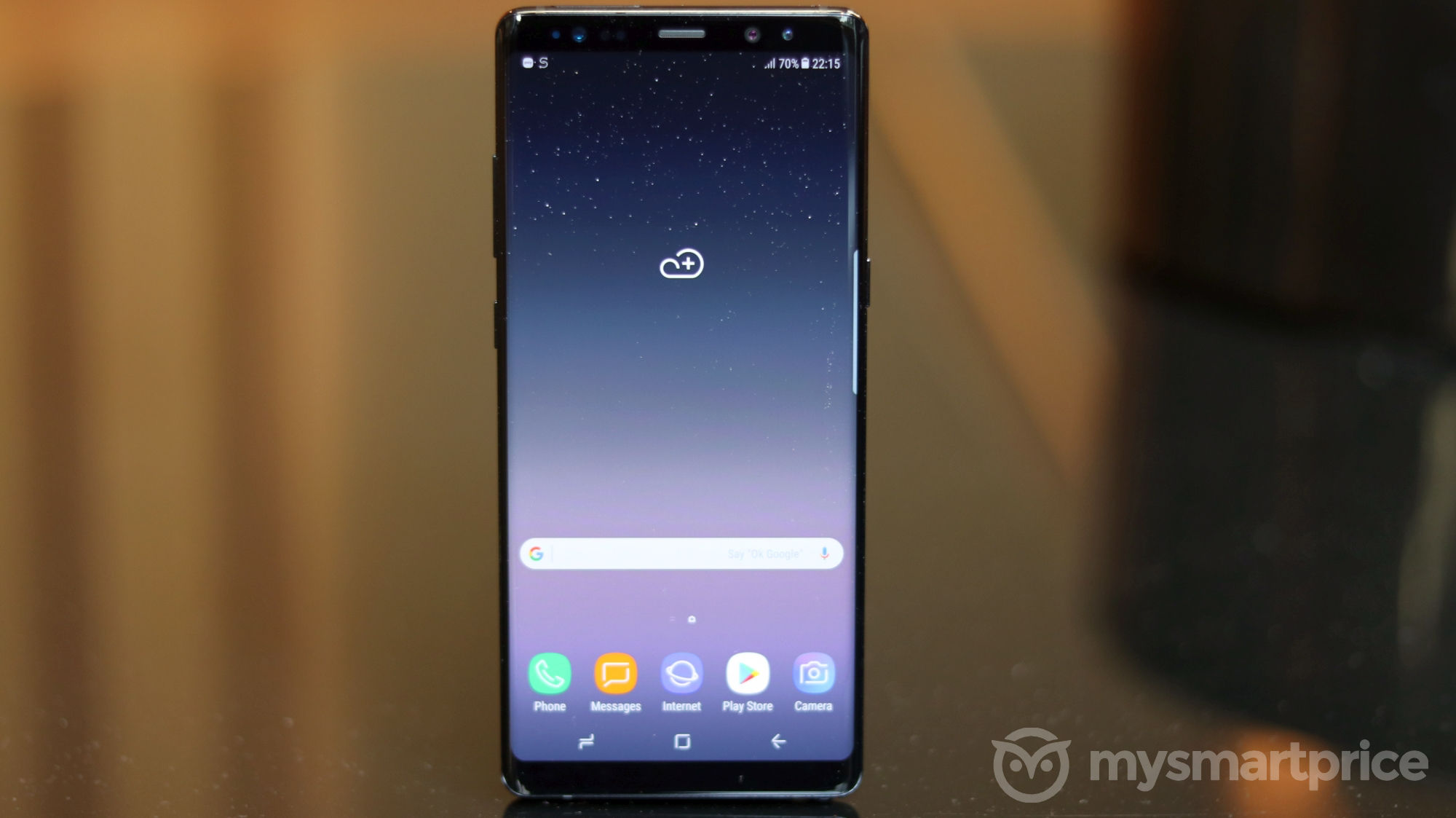 Samsung Galaxy Note 8
The Samsung Galaxy Note 8 is just like the S8, except that it is better at everything. The Super AMOLED display in this one is larger at 6.3-inches, with even better colour accuracy than the S8 and comes with a cool stylus to boot for better productivity. Not that you'd notice that easily without calibration images even if the phone were to be compared side-by-side with the S8.
The camera is improved too and comes with a secondary sensor as well making for a great dual-camera setup. What's more, the phone is better optimised as well, and feels faster despite sporting basically the same SoC.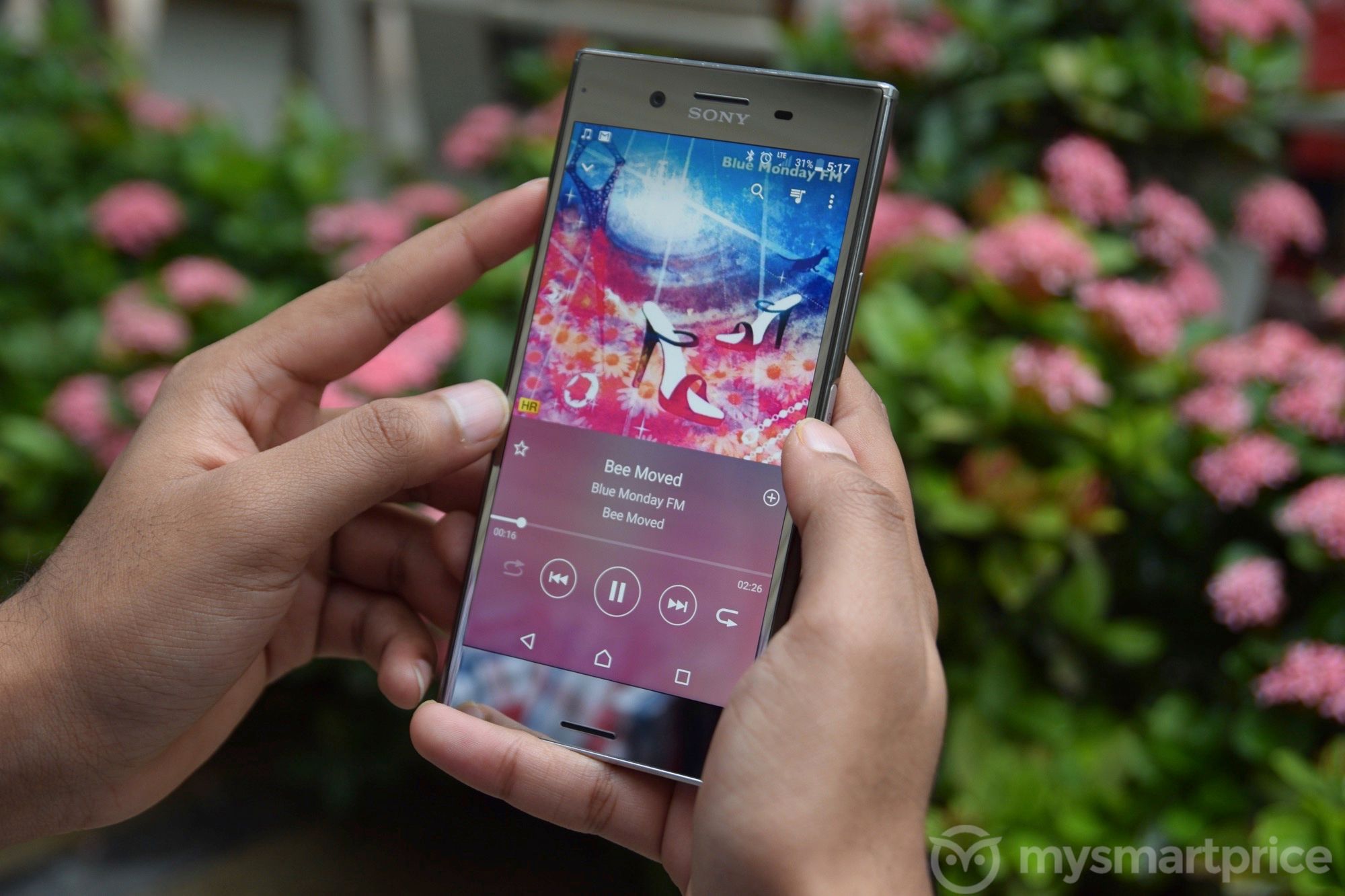 Sony Xperia XZ Premium
The only other LCD display in this list, there's a good reason why the Sony Xperia XZ Premium exists here. That's largely due to the excellent IPS LCD display sporting a stupendous 4K resolution. Make no mistake, this is a 5.5-inch screen with nearly three million pixels within it, which gives it an eye-watering pixel density of 800ppi.
However, laser sharp images aren't its only parlour trick. The Triluminos display is HDR10 compliant, which means it has a wide colour gamut and excellent contrast as well as brightness. We aren't huge fans of the phone's rather boring design, but the display is good enough to earn it a consideration.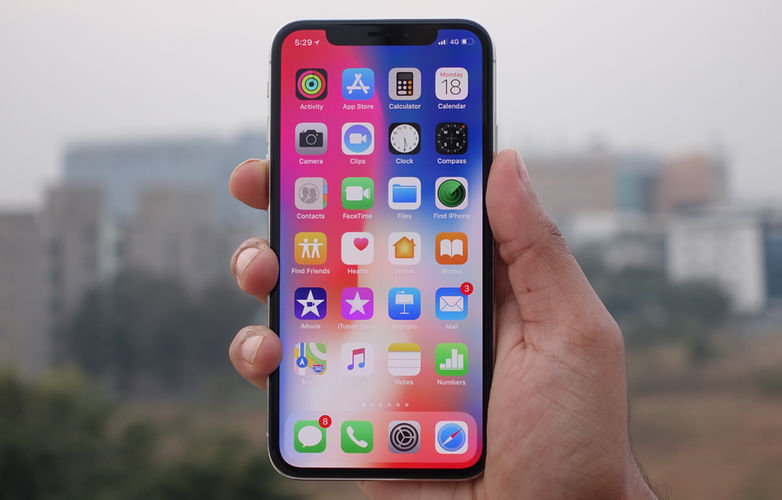 Apple iPhone X
Ever since the iPhone 5, Apple has shown a particular finesse for making colour accurate IPS LCD displays that live up to the premium pricing of the flagship series of smartphones. The iPhone X takes this aptitude several notches higher due to the fundamentally brilliant underpinnings of the Samsung-provided AMOLED panel. Because Apple finally embraced bezel-less design, the iPhone X can now incorporate a 5.8-inch screen without compromising on ergonomics.
The wide colour gamut display is HDR10 as well as Dolby Vision compliant. What's even more impressive is the fact that Apple has managed to improve the look-up tables and image processing to give it a leg up over even the AMOLED panels in Samsung's own flagship phones. And praise cannot get higher than that.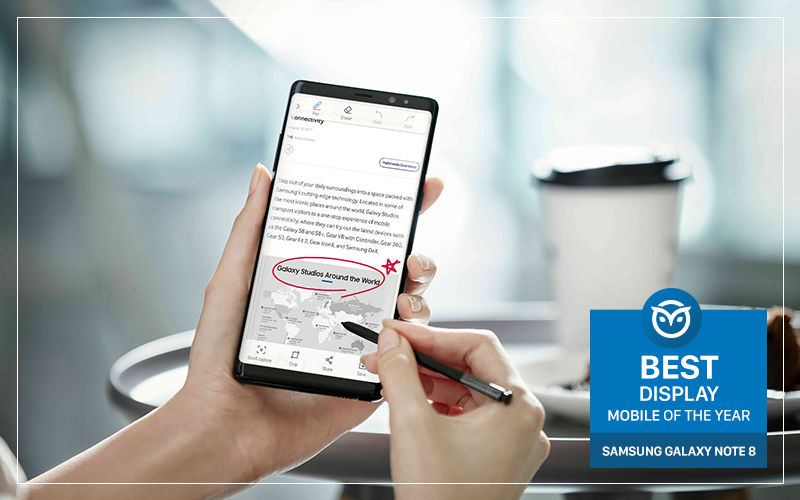 And the winner is: Samsung Galaxy Note 8
Are you, dear reader, scratching your head wondering if this is a mistake? We did say that the Apple did a better job of implementing the Samsung-provided AMOLED panel in the iPhone X earlier, so that should automatically give it a win, right?
Wrong.
That's because we look beyond mere numbers when judging our entries here at MySmartPrice. Even if the colorimeter might tell you that the iPhone X might be a hundred thousandth of a point better than the Samsung Galaxy Note 8, these display parameters don't quite tell you that the aggressively rounded edges and the ghastly distracting notch makes the iPhone X significantly less fun for watching videos, gaming, or any other full-screen app in landscape orientation for that matter.
So even if the iPhone X might be a fraction of a percentage better when it comes to image quality than the Note 8, you'll need some serious display calibration and diagnostic gear to tell the difference.
The Samsung Galaxy Note 8, on the other hand, provides a dazzling 6.3-inch screen that just excels at movies and games. Play HDR content and the colours just pop and make the whole experience ethereal. Then there's other goodies such as the Galaxy S Pen, IP68 dust and water resistance certification, powerful SoC and ample RAM mated to a well-optimised UI. The Samsung Galaxy Note 8 is the veritable all-rounder that does everything exceptionally, while providing the best multimedia experience. That's a winner, right there.