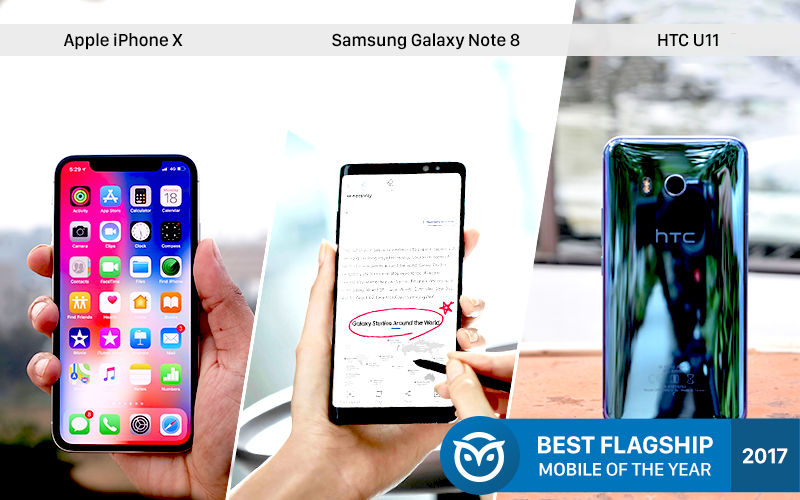 More than a dozen high-end phones were launched this year, including phones from popular brands like Apple, LG, HTC, Samsung, and Sony and some relatively newer brands like Essential, Google, OnePlus, and Razer. Retro brands like BlackBerry and Nokia started releasing Android smartphones this year as well. With the year coming to an end, we're left to analyse what exactly happened in the flagship smartphone segment in 2017, which phones fared better than the others, and which phone turned out to be the best flagship smartphone of them all.
While brands like Apple and Samsung went all out with swanky new designs and features, brands like HTC and Sony stayed with the tried and tested designs. We also saw Google putting in more effort this year, launching the Pixel and the Pixel 2 XL with front-facing stereo speakers and water resistance. Fortunately, it was a great year regarding smartphone chipsets, and that's important since a lot of performance aspects depend on those chipsets. Be it the A11 Bionic, Exynos 8895, or the Snapdragon 835, they all perform admirably. Most brands also started implementing dual-cameras in their smartphones after Apple popularised the use of such systems last year, starting with the iPhone 7 Plus. Moreover, almost all the flagship phones launched this year offered satisfactory (if not great) battery life.
When there are so many well-performing phones out there, it became quite hard for consumers to identify a smartphone that's better than the others in most use cases. Should they go with phones that have bezel-less screen design or should they buy a phone with the tried and tested designs with front-facing fingerprint readers? Is 8GB RAM really necessary? What about disappearing headphone ports? How does that affect a consumer's day-to-day smartphone experience? Wireless charging looks cool, but is it more practical than wired charging? We have reviewed all the flagship phones that were released this year in India, and we're ready to answer the most important question of the year in the smartphone space – which is the best flagship smartphone of 2017? But first, it's necessary to analyse this year's trends.
This year's smartphone trends in the flagship segment
The first question you may ask us is it important to have a look at this year's smartphone trends. Well, most new features and strategies are first used in flagship smartphones, and if those features end up being useful and sustainable, they trickle down to mid-range phones and then to entry-level phones in the next few years. For example, fingerprint readers were first available only in high-end phones two years ago, and now even entry-level smartphones have them.
These days, consumers avoid buying phones that do not have a fingerprint reader. Similar is the case with 4G LTE, phase-detection autofocus in cameras, high-resolution front-facing cameras, gigabit Wi-Fi, and quick charging. So let's have a look at the trends that were visible in this year's flagship phones, which will help us in predicting which features will trickle down to mid-range phones next year.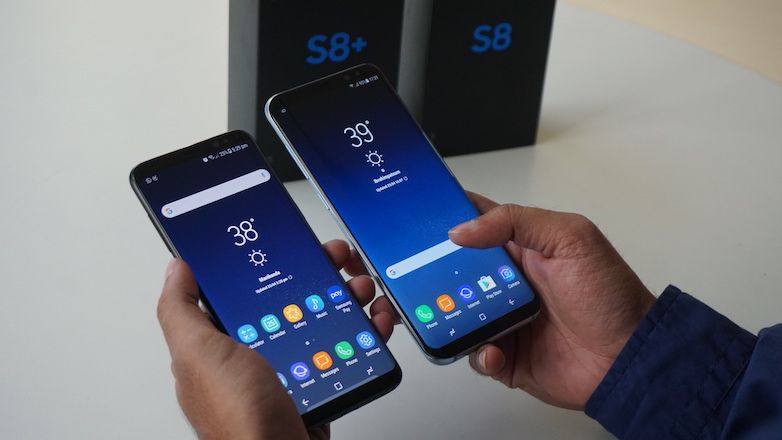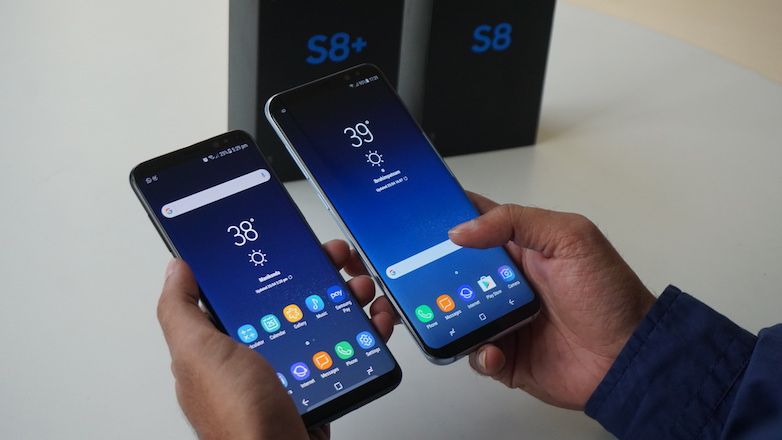 18:9 less-bezel screens and HDR video playback
Most of the flagship smartphones released this year had less-bezel screens with an aspect ratio of 18:9. Most of the brands are equipping their phones HDR-compatible screens. The iPhone X has it, and so do the Galaxy Note 8, Galaxy S8/S8+, Xperia XZ1/XZ Premium, and the LG V30. It's surprising to see that the Pixel 2 and the Pixel 2 XL do not support HDR even though they're essentially using the same panel that's being used in the LG V30, which has support for not only HDR10 content but also Dolby Vision. Apps like Netflix, Prime Video, and YouTube have started streaming HDR videos already. The iPhone X, the Galaxy Note 8, Galaxy S8/S8+, Pixel 2/Pixel 2 XL, V30+, and the Zenfone AR use OLED screens, offering deep blacks, richer colours, and excellent contrast ratio.
Glass-back designs, dust and water resistance, and shortcuts for AI assistants
Since the front of the phones is mostly covered by bezel-less screens, their frontal design ends up being indistinguishable from one another. This means that the rear part of the phone is where the companies could show their creativity. Except for the Google Pixel 2 XL, all the phones on our shortlist have glass backs. We think that the companies have understood that most consumers would protect their phones with cases and covers, so the brands are not afraid of using glass backs, which could give them access to wireless charging. Even the Google Pixel 2 XL has one-fourth portion of its back covered by glass.
Except the Zenfone AR, all the other flagship phones released in India this year are dust and water resistant, which is a welcome change. A few phones released this year also had shortcuts to summon AI assistants like Siri and Google Assistant. The iPhone X has a Siri button, while the Galaxy S8, S8+, and Note 8 have buttons to launch Bixby. The HTC U11 and the Pixel phones have squeezable frames that launch the Google Assistant by default, but you can configure the action on the U11 to launch any app or service that you like. There are 'short squeeze' and 'long squeeze' actions, which can be configured as per your liking. You can't do that on the Pixel phones, though, as it is locked down to launching the Assistant.
New types of biometric authentication systems
Going bezel-less means that the fingerprint reader needs to make way for the screen. Many brands have moved the fingerprint reader to the rear of the phone, with Sony being the exception. The company has been using side-mounted fingerprint readers for the past few years even though its phones do not have bezel-less screens. Apple and Samsung did something innovative. Apple completely ditched the TouchID fingerprint reader and shifted to a 3D face scanning mechanism, and the depth-measuring camera system at the front of the phone helps in biometric authentication. Samsung keeps the fingerprint reader at the rear (at an awkward-to-reach position beside the main camera unit) but adds an iris scanner, which is slightly harder to use when compared to the iPhone X's 3D face recognition system. We hope that by next year we will start seeing phones with in-screen fingerprint readers, which will improve the overall design without hurting the ease of use of using a biometric authentication system.
The curious case of disappearing 3.5mm headphone jack
Almost half the flagship phones released this year lack dedicated 3.5mm headphone ports, which unnecessarily increase a consumer's difficulty in using their favourite earphones or headphones. While all the brands are shipping 3.5mm headphone port converters with their phones, there's a huge chance that people will forget or lose them. Going the wireless way not only increases the cost of owning earphones but also there's a hassle of charging those earphones separately. Moreover, in spite of the improvement in wireless audio transmission through technologies like aptX HD, LDAC, and Bluetooth 5.0, there aren't many earphones that are compatible with those technologies.
Dual-camera setups
After Apple did it last year, most smartphone brands have started using dual-camera setups in their flagship devices. The iPhone 8 Plus, iPhone X, and the Galaxy Note 8 use a combination of a wide-angle camera sensor and a 2x telephoto camera sensor. This combination offers photos with DSLR-like background blur (also known as 'bokeh effect') and 2x optical zoom, which can be quite handy in various situations. A few of phones can also achieve the bokeh effect even through their front-facing cameras, including the iPhone X (through its depth-sensing camera), Pixel 2, and the Pixel 2 XL (through machine learning). While all the flagship phones released this year can record 4K videos at 30fps, only the iPhones can record buttery-smooth 4K 60fps videos.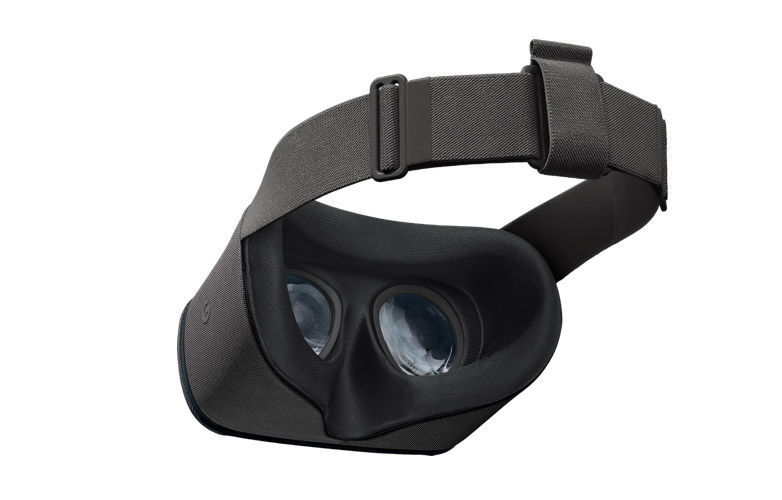 AR and VR compatibility
Most of these phones either support augmented reality or virtual reality apps and games. The new iPhones have hundreds of apps that offer augmented reality experiences. The Galaxy phones not only support Oculus' virtual reality platform through the Gear VR headset but also Google's Daydream VR platform using a Daydream View headset.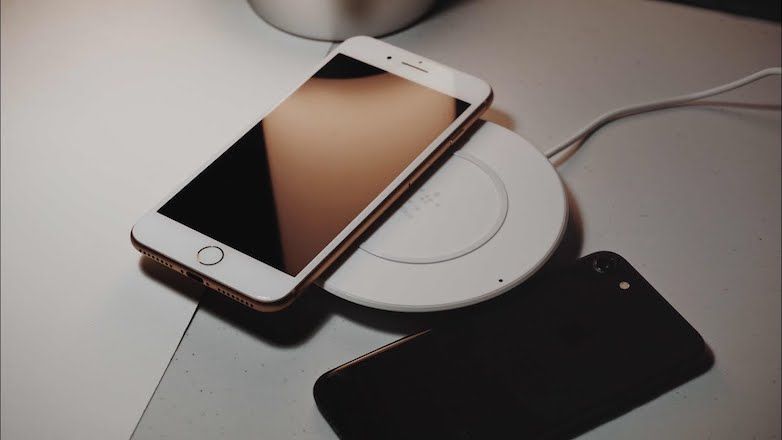 Faster wireless connectivity and wireless charging
All these phones have support for gigabit LTE, dual-band Wi-Fi a/b/g/n/ac, and Bluetooth 5.0. The Xperia lineup supports a lot of Bluetooth codecs, including aptX, aptX HD, and Sony's own LDAC, which is great if you want to use wireless headphones. The iPhones only support AAC, though. The iPhone 8, iPhone 8 Plus, and the iPhone X support wireless charging, while the Galaxy S8, S8+, and the Note 8 even support fast wireless charging.
Increasing smartphone prices, some phones reaching the $1,000 barrier
However, adding all these features to ever slimming smartphones also means that prices have increased, with the likes of the Galaxy Note 8 and the iPhone X touching the $1,000 barrier.
This year's top contenders for best flagship smartphones
We've shortlisted eight phones as for this year's best flagship smartphone awards, and they're: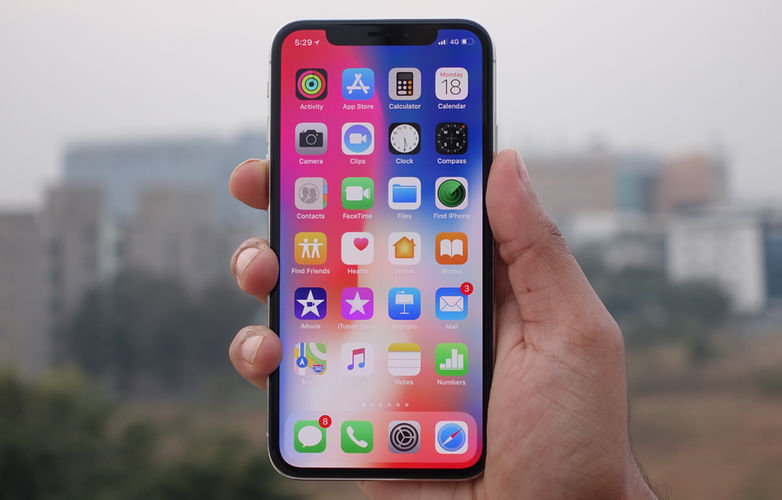 The iPhone X has the best screen out there. The bezel-less 5.8-inch OLED screen is more accurate than the ones on the Galaxy Note 8 and the Galaxy S8 duo. Apple did a better job in calibrating the Samsung-made OLED panel than Samsung did it on its own phones. It can also stay consistently brighter for longer periods, and it is compatible with both Dolby Vision and HDR10. However, we think that the infamous notch drags down the whole experience, which is why we awarded the Galaxy Note 8 with the award for the smartphone with the best display.
The iPhone X does great in other aspects as well, including the processing performance and software optimisation, which is a result of the excellent A11 Bionic chipset, loud and clear stereo speakers. It misses out on a dedicated 3.5mm headphone jack, but so do five other phones in the flagship segment. The brand new 3D face recognition mechanism is safe and fast, but the TouchID system would've been faster and more versatile. The cameras click some of the best pictures in daylight, but low-light pictures could've been better. Both front and rear-facing cameras can click images with blurred background. 4K video recording at smooth 60fps is an excellent feature.
The iPhone X supports all the latest wireless connectivity features, and offers stable performance. It supports wireless charging and fast charging for the first time, and the battery life Is quite reliable, consistently lasting us more than a day of normal use.
The Google Pixel 2 XL is Google's first serious try. It features a bezel-less OLED screen with 18:9 aspect ratio, front-facing stereo speakers, dust and water resistance, one of the fastest processors out there, an excellent camera setup, the very latest version of Android, a squeezable frame for summoning Google Assistant, a fast fingerprint reader, and fast wireless connectivity. If you've noticed, it has all the features that are in these days, but the execution is far from reliable. The screen is blue tint, narrow viewing angles, smearing issues, and blotchy colours. The stereo speakers aren't as clear or loud as the ones on the U11 or the iPhones. The phone quit on us multiple times when we were navigating back home. And the camera clicks slightly softer images in low light, with a loss in details. With so many issues, we decided not to recommend it to consumers.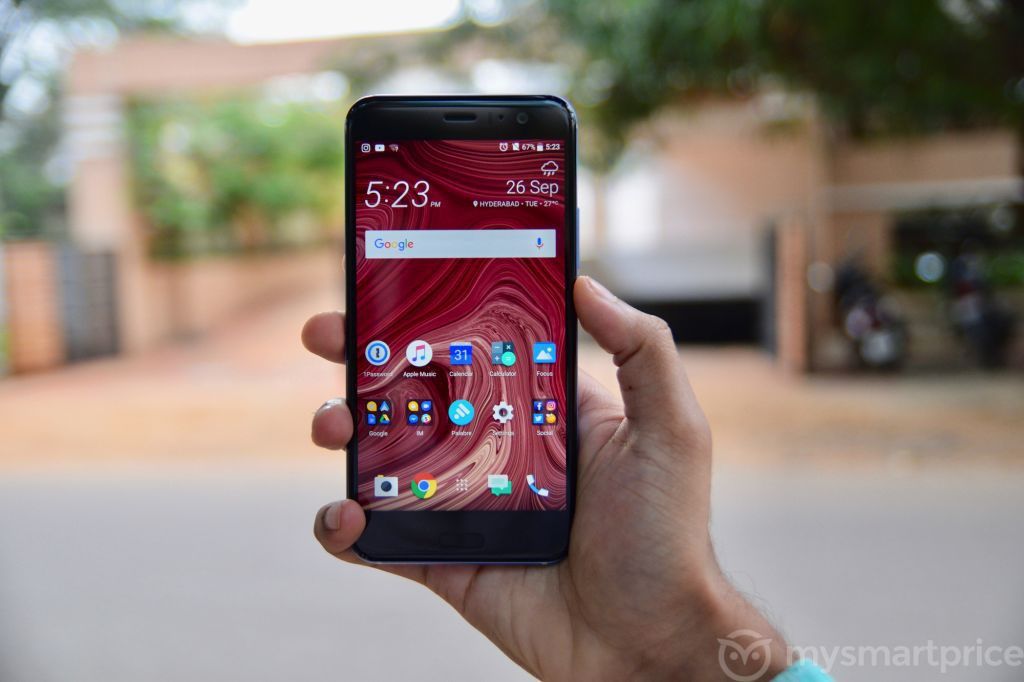 The U11 surprised all of us. Even though it lacked an OLED or 18:9 screen or a swanky biometric authentication system, it became one our favourite phones of this year. Why? Because it is an all-round champ. Its display might not be as bright as the ones on some other phones, but its camera clicks brilliant images, day or night, indoors or outdoors. The performance is impeccable, UI is fairly customisable and smooth, and the loudspeakers are simply amazing.
It lacks a 3.5mm headphone port, but we're willing to oversee it because of the amazing sounding noise-cancelling earphones with USB Type-C connector. The U11 supports two SIM cards, and its storage space can be expanded using the microSD card slot. The squeezable frame can be customised as per your liking. The battery charges quite fast, thanks to Quick Charge 3.0, and lasts longer, too. On top of that, the phone is quite a looker, especially in its blue and red avatars.
The Galaxy Note 8 is one of the most feature-packed smartphones out there. It not only looks good, but also features one of the best screens out there. The 6.3-inch 18:9 bezel-less Super AMOLED screen which is large, bright, and colourful. It supports HDR video playback as well. While not as colour accurate as the one on the iPhone X, it is devoid of any notch, offering users a better experience overall. It also offers various screen modes, colour adjustments, and Always On Mode, which can be quite handy. Moreover, the S Pen stylus lets you do dozens of things that are simply not possible on other phones.
The dual-camera setup on the Galaxy Note 8 is similar to that of the iPhone X but offers slightly better images in low-light conditions. It lacks 4K 60fps video recording, though. The phone is fast and reliable, thanks to Exynos 8895 and 6GB RAM, and for some reason, it is slightly smoother than the Galaxy S8/S8+. Its battery life is good, and it supports fast wired and wireless charging. The phone's VR ecosystem offers plenty of apps, games, and 360-degree content. The iris scanner is good too, but the fingerprint reader is awkwardly placed beside the camera sensor.
The phone is dust and water resistant, and it retails the headphone jack as well. Even though it lacks stereo speakers, it makes up for it by coming bundled with decent AKG-tuned in-ear earphones. On top of Bluetooth 5.0, the phone comes with a feature that lets you stream audio to two Bluetooth audio devices at once, great for sharing with your friend. Overall, the Galaxy Note 8 is one of the best smartphones of this year.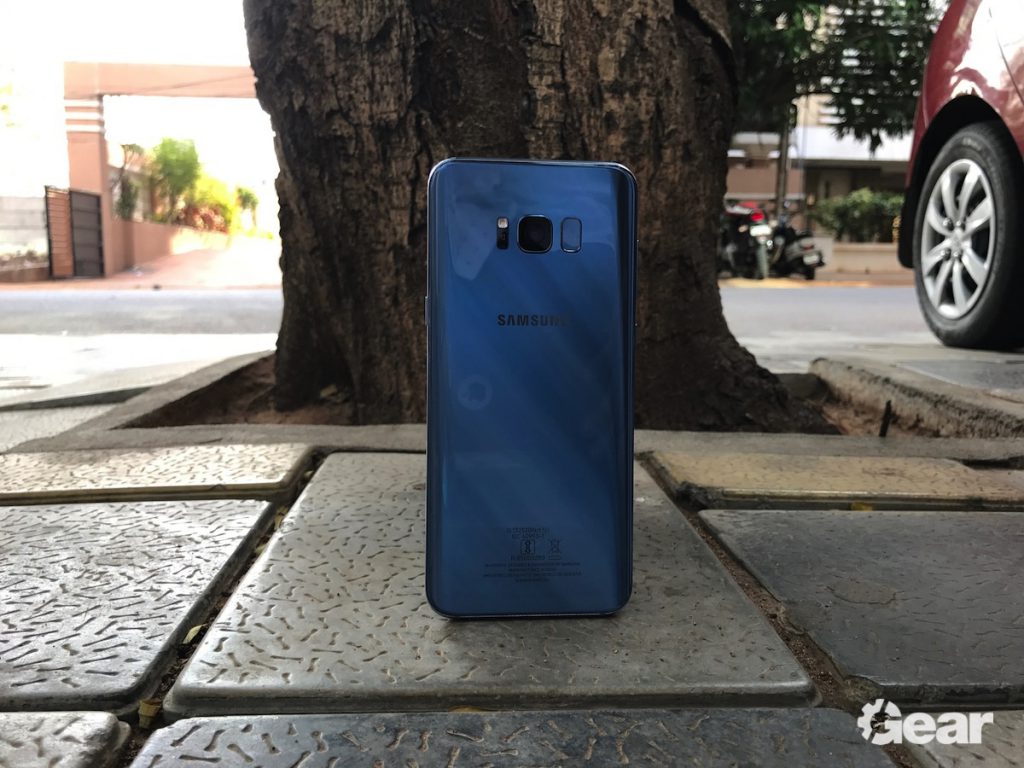 The Galaxy S8+ comes with a slightly smaller 6.2-inch Super AMOLED screen with minimal bezels and 18:9 aspect ratio. It has all the same internals, but lacks the secondary 2x zoom camera sensor and the S Pen. Its battery lasts slightly longer than the Note 8's, though, but it is slightly slower, too. If you are someone who hates the stylus, the Galaxy S8+ could be a great choice for you. Its price is comparatively lower, too.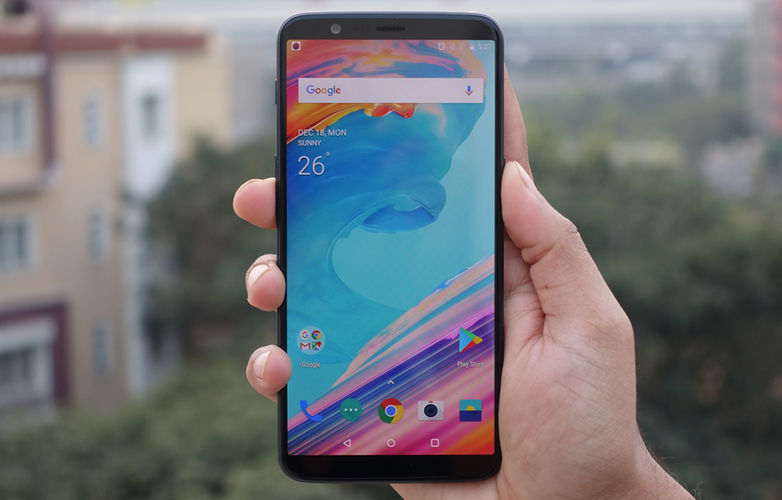 OnePlus 5T
Even though the OnePlus 5T doesn't exactly fall into this price category (it's currently priced at Rs. 32,999 for the 64GB storage variant and Rs. 37,999 for the 128GB storage variant), we were very impressed with its performance, which is why it won the Gold award in the high-end smartphone segment. You can consider it as a wild card entry in this segment. It is one of the fastest phones out there, thanks to the Snapdragon 835 chipset, 8GB RAM, and well-optimised software. It has a fast fingerprint reader and a relatively bloatware-free software.
While its minimal-bezel AMOLED display isn't as sharp as the ones used in the Galaxy S8, Galaxy Note 8, or the Pixel 2 XL (so the VR performance won't be very satisfactory), but for day-to-day usage, the screen is perfectly fine. It clicks sharp images in daylight and surprisingly good images in low-light conditions, especially considering its price tag. The improved dual-camera can click decent portrait images (with background blur). Battery life is good too. The OnePlus 5T definitely punches above its weight. The areas where it falls short is the ability to playback HDR content and its loudspeaker quality. It also lacks certification for dust or water resistance.
The Sony Xperia XZ1 and the Xperia XZ Premium are essentially the same, save for the larger 4K screen on the latter. It all depends on your preferences. If you like a larger display, go with the XZ Premium. If you prefer a smaller screen, go with the XZ1. Screens on both the phones are capable of displaying HDR content. Both phones have very smooth performance and a fast, side-mounted fingerprint reader. The rear-facing camera doesn't click satisfactory images, though. Images have fewer details in comparison, and low-light images seem like they were clicked using a mid-range phone. The camera is what drags Sony's smartphones down. Moreover, the phones had problems related to cellular reception, a problem that didn't occur on any other flagship smartphone. The battery life easily lasts a day and is quite reliable.
Smartphones that didn't make it to our shortlist
The iPhone 8 and the iPhone 8 Plus have almost all the features that are present in the iPhone X, including the A11 Bionic chipset, dual-camera system, and wireless charging. However, they lack an OLED screen and the FaceID face scanning feature. Moreover, the bezels around the screens on these phones are painfully large. Sadly, none of these two phones made it to our shortlist.
The Zenfone AR is a Project Tango smartphone. It has a whole bunch of sensors for augmented reality, but it's too bad that Google has cancelled Project Tango and decided to go with ARCore, which doesn't need dedicated depth measuring sensors. With its 5.7-inch 16:9 Super AMOLED screen, a year-old Snapdragon 821 chipset, a dated-looking user interface, and ASUS' dubious software update track record, the Zenfone AR couldn't make it to the list of our top contenders in the flagship category.
The Pixel 2 is the Pixel 2 XL's uninspiring smaller brother with a smaller, 5-inch screen with huge bezels and a shorter battery life. Hence, it did not make it to our list of top contenders.
The LG V30+ could've been an able competitor, thanks to its bezel-less 18:9 P-OLED screen, dual-camera, 32-bit quad-DAC, fast and wireless charging. However, it simply launched too late in India for us to consider it as a 2017 smartphone and LG didn't send us a review unit sooner.
Even though the Galaxy S8 is essentially similar to the Galaxy S8+ in most regards, it didn't make it to our list because its battery life is too short to make it through a rough day.
And the awards for the best flagship smartphones go to…
After analysing all the aspects of flagship smartphones and making sure that they have most, if not all, trending features, we've chosen the three best flagship smartphones of 2017, and they are…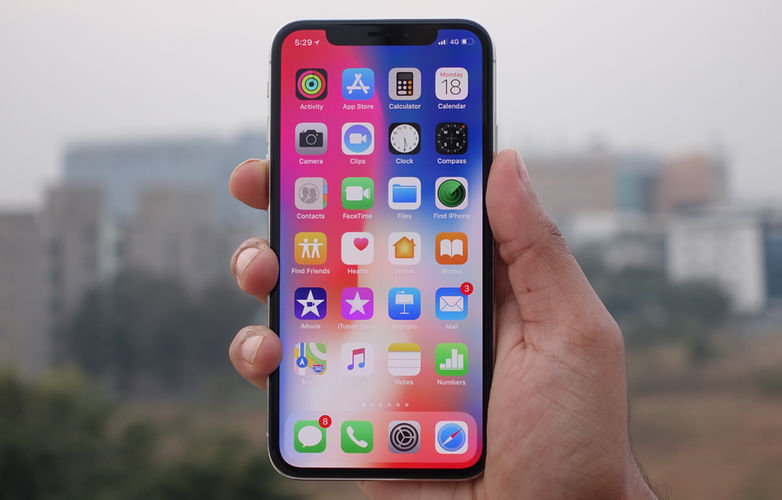 Gold Award – Apple iPhone X
Thanks to its premium design, fast and reliable performance, excellent screen, loud and clear stereo speakers, UI fluidity, long battery life, and the wow factor, we chose the iPhone X as the best flagship smartphone of 2017. It takes home our Gold award. It really is the best iPhone to have been released in the past few years.
Silver Award – Samsung Galaxy Note 8
The Galaxy Note 8 gets our silver award due to its bezel-less and notch-less Super AMOLED screen, versatile S Pen, fast performance, excellent cameras at the front and rear, plenty of software features, and multiple options to top up the battery. Had the battery life be any longer than the iPhone X, the Galaxy Note 8 could've been at the top position. Having stereo speakers would've increased its chances as well.
Bronze Award – HTC U11
The main camera on the HTC U11 is every bit as good as the one on the Galaxy Note 8, but it lacks a secondary sensor for portrait shots. The phone is a stunner, thanks to its shiny and curvy back. The squeeze functionality offers greater customisability. The U11 offers an amazing audio experience, but its screen limits the overall multimedia experience. It is neither OLED nor bezel-less. The phone is fast, reliable, and easily lasts a day of normal usage. Hence, it gets our Bronze award for being the third-best phone in the flagship segment.