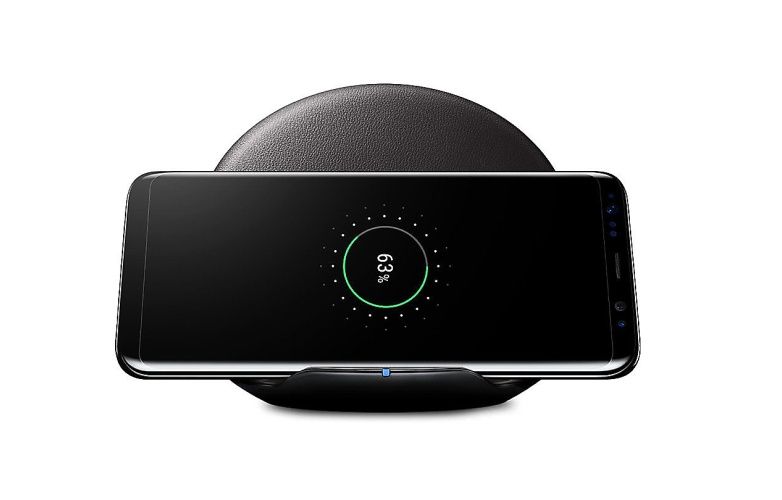 Over the past several years, the display size of Samsung's flagship smartphones has continually been rising. Battery capacity, on the other hand, has not. While the Galaxy S8 features a significantly larger display than the Galaxy S7, it packs the same 3000mAh unit battery inside. The Galaxy S8 Plus, in fact, is equipped with a smaller battery than the Galaxy S7 Edge from last year. Fortunately, if rumors are to be believed, the Galaxy S9 will not follow the same trend.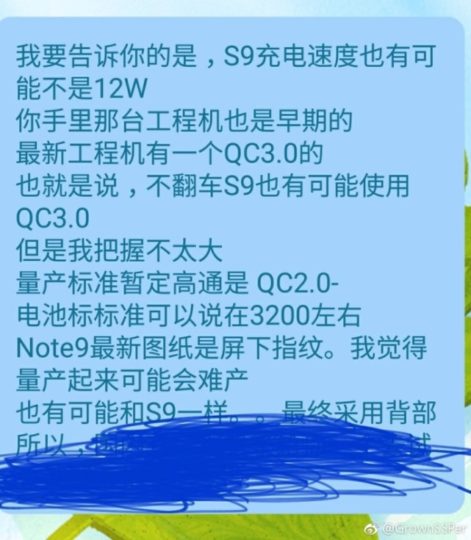 According to a leak out of China, the Samsung Galaxy S9 will feature a 3200mAh capacity battery, an increase of 200mAh over the Galaxy S8. While the increase may not be very significant, it should still allow the Galaxy S9 to deliver slightly better battery life than its predecessor. The leak also suggests the Galaxy S9 will support Qualcomm's Quick Charge 3.0 standard, which isn't exactly a great news. Qualcomm Snapdragon 845-powered devices are expected to support the newer Quick Charge 4.0 or 4.0+ standards. The current Samsung flagship smartphones, including the Galaxy Note8, only support the older Quick Charge 2.0 standard. That's because Samsung uses its own fast charging technology on its smartphones.
The leak doesn't mention anything regarding the Galaxy S9 Plus but if the Galaxy S9 is going to have a bigger battery than its predecessor, there is a good chance that the Plus variant will have a larger battery as well. In terms of thickness, the Galaxy S9 Plus will be 0.4mm thicker than the Galaxy S8 Plus, which lends further credence to the speculation.
Samsung is expected to unveil the Galaxy S9 and Galaxy S9 Plus at the Mobile World Congress 2018 in February next year. Since Samsung usually maintains a relatively small gap between announcement and the actual release date, both flagships are likely to go on sale in most markets by the end of March.