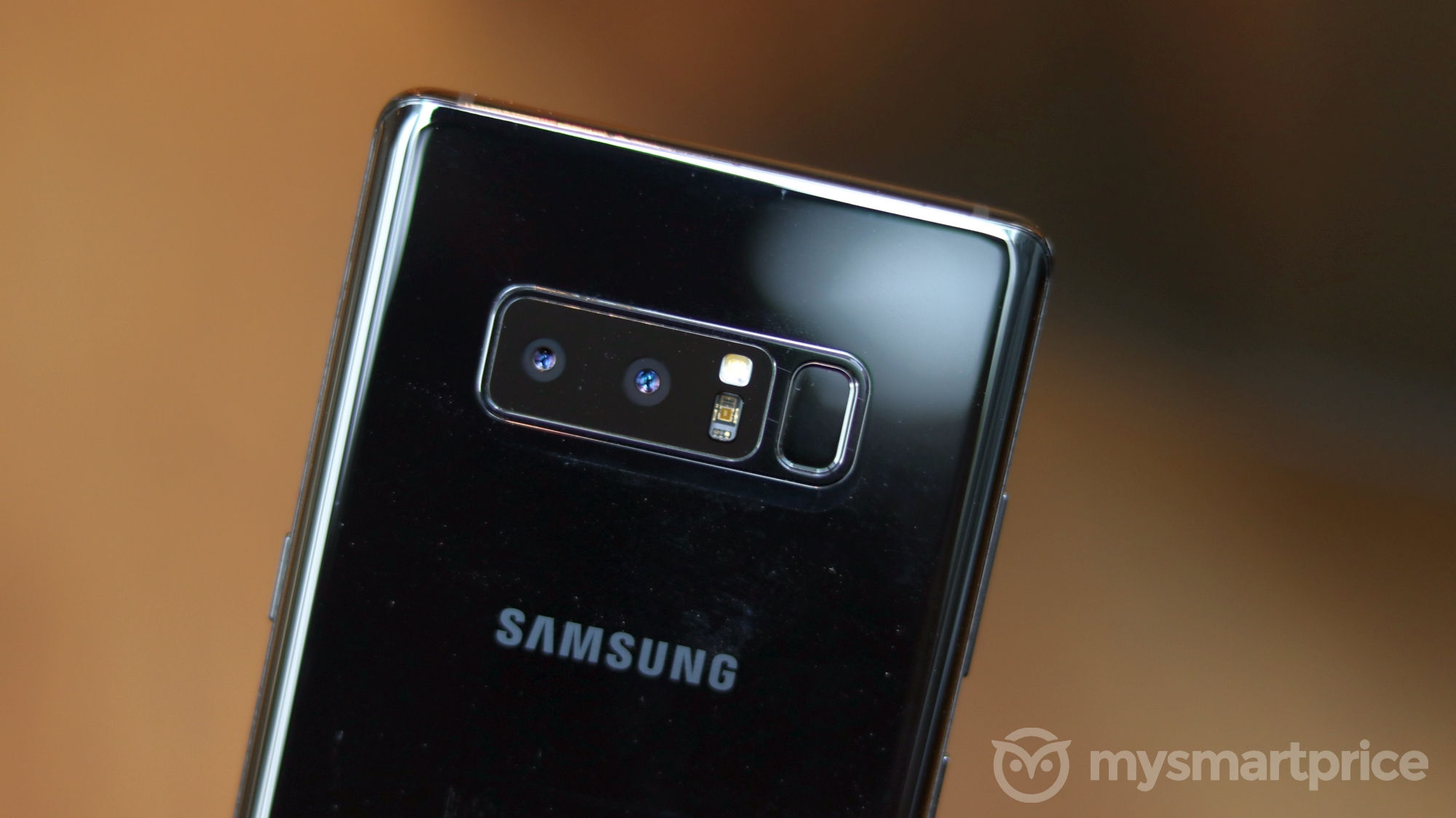 After the last year's Galaxy Note 7 failure, Samsung came back with a bang this year by launching its flagship smartphone, the Galaxy Note 8. The Korean smartphone giant has received customer's trust once again by making a phone that has an excellent camera and an amazing screen. A few months ago, the Galaxy Note 8 was awarded as the 'Gadget of the Year' award at the Mobile World Congress in India. Now, it has received the 'Flagship Smartphone of the Year' award at the Exhibit Tech Awards 2017. In addition to this, Samsung Gear S3 was awarded as the 'Wearable Gadget of the Year'.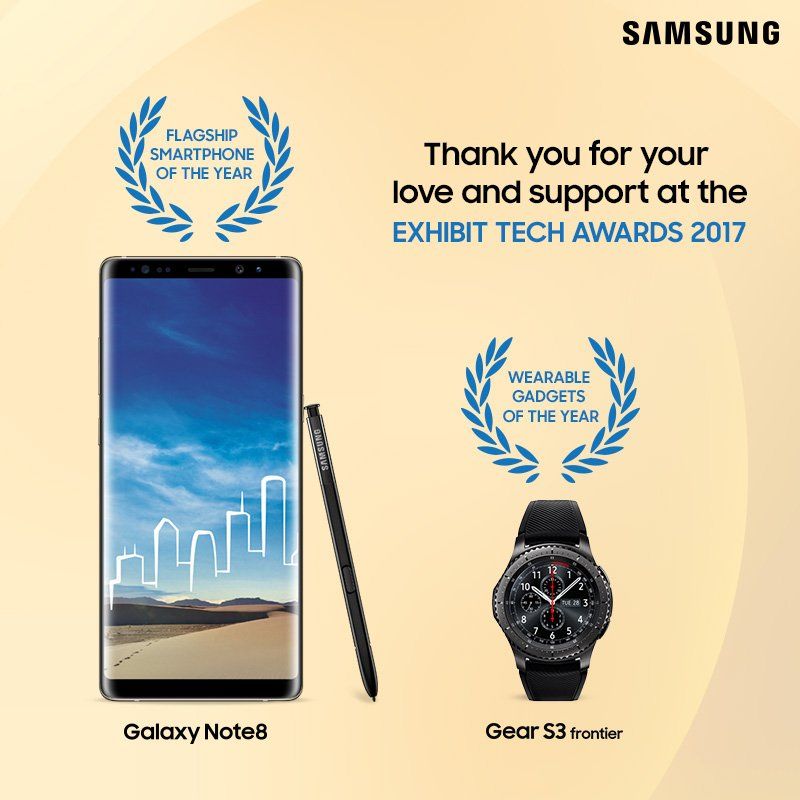 Speaking about the Galaxy Note 8, we were quite impressed with its display for being the best among all the smartphones which we reviewed in 2017. The smartphone offers a 6.3-inch Super AMOLED Infinity Display with a pixel density of 521ppi. It offers the same display as the Galaxy S8+, but Samsung has improved its colour accuracy and peak brightness for HDR.
Additionally, the camera on the device is outstanding, thanks to its dual 12-megapixel sensor. The first 12MP sensor features dual-pixel phase-detection autofocus, f/1.7 aperture, wide-angle-lens, while the other 12MP sensor has f/2.4 aperture and 2x telephoto lens. Combined, they can capture excellent portrait images. Both cameras can record 4K videos. That's not all. The two rear-facing cameras also have an optical image stabilisation (OIS), letting you capture a subject in any circumstance.
The device is backed by Qualcomm's Snapdragon 835 chipset and 6GB of LPDDR4 RAM. It comes in 64GB/128GB/256GB internal storage, and also has an option of expandable storage (up to 256GB) with a microSD card slot. The handset packs in 3300mAh battery which has fast wired and wireless charging support. Last but not least, it also features an iris scanner, fingerprint scanner, and facial recognition.