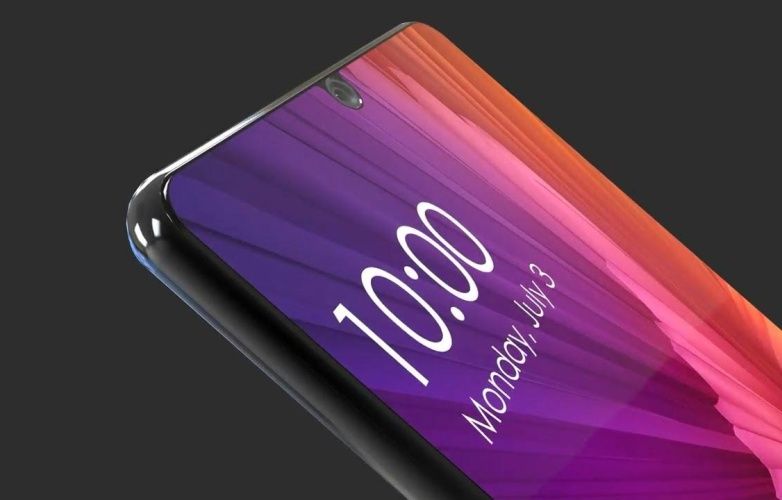 According to a new rumor out of China, Xiaomi's next flagship smartphone may come equipped with 3D facial recognition technology similar to the Face ID on the iPhone X. Rivals Vivo and Huawei, on the other hand, are working on adding an under-display fingerprint scanner to their next flagship models. Vivo, as had been confirmed recently by Synaptics, will be the first company to release a smartphone with its under-display fingerprint scanning technology. It is currently being speculated that Vivo will be announcing its Snapdragon 845-powered flagship with an under-display fingerprint scanner at CES 2018 in Las Vegas next month. Here's the Google translation of what insider @Mocha RQ posted on Weibo:
In addition to real vivo vivo, fans under the screen there is a plus plus Huawei and "both have actual projects in development. A plus and oppo hardware technical level basic wear a pair of pants, counted BIG4 no real progress on the millet. Rice is not in a hurry? Cogwheel pinch count to millet is now the momentum of soaring will never be soft on this key technology, then only one possibility: the lack of Samsung support millet skipped off the screen fingerprinted, in-depth FaceID, the supply chain also has some Fragment information match. Do you believe it? Put away the full text of six
Sadly, no details regarding Xiaomi's 3D facial recognition technology have been revealed just yet. However, you can expect it to use sophisticated hardware similar to Face ID. If recent reports are to be believed, Xiaomi is partnering with Qualcomm, Himax Technologies and Truly Opto-Electronics to develop advanced 3D facial recognition solutions that are expected to enter mass production in the first quarter of next year. Along with Xiaomi, Huawei is also working on a Face ID rival. Huawei's solution uses an IR camera, RGB camera, RGB LED, proximity light sensor, and a VCSEL projector to capture a 3D map of the user's face with 300,000 points. However, just like Face ID, Huawei's 3D facial recognition solution isn't the fastest, at least currently. Since no details regarding Xiaomi's solution are available yet, we have no idea if it will be any faster than Face ID.
Apart from the new 3D facial recognition feature, Xiaomi's Mi 7 is rumored to feature a 5.65-inch display and run on Qualcomm's new Snapdragon 845 chipset under the hood. A "Plus" variant is expected as well, featuring a larger 6.01-inch display. In the camera department, both the Mi 7 and Mi 7 Plus are expected to come with a dual-camera setup at the rear.