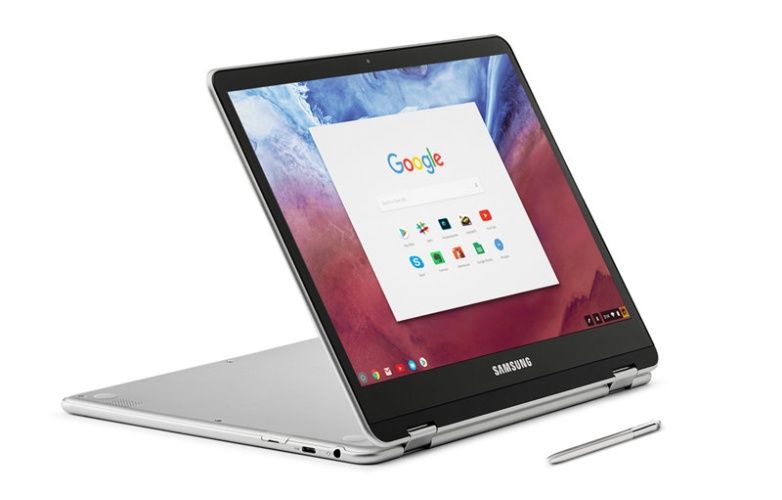 In November last year, it was reported that Samsung was working on a new 2-in-1 Chromebook device codenamed "Nautilus". The folks over at Chrome Unboxed have discovered new commit in the Chromium Repositories which basically confirms that 'Nautilus' is indeed a Samsung product.
One of the main USPs of the upcoming Chromebook from Samsung will the presence of a Sony IMX camera. Most Chromebooks only feature a 720p or lower resolution camera, so the 'Nautilus' will be pretty unique with a high-resolution Sony IMX258 sensor. The 13-megapixel IMX258 sensor is in fact used as the main camera in LG's flagship G6 smartphone. Now, capturing photos or shooting videos with a large Chromebook is definitely not something many people would be interested in but it is still nice to have a capable camera that may come in handy on rare occasions. While we now know that the device will come with a 13-megapixel sensor, it isn't yet confirmed if it will be the rear camera or the front-facing one.
Other than the camera, there isn't much that we know about Nautilus currently. However, the fact that it is expected to feature a detachable design does hint at a relatively small screen size of somewhere around 12-inches. Thanks to the detachable design, users will be able to use it both as a tablet as well as a notebook. Under the hood, Nautilus will be powered by a 7th Generation Intel Core processor. More details regarding the upcoming Chromebook are expected to surface online in the coming days. Even based on the limited info that is available currently, the Nautilus is certainly shaping up to be the most impressive Chromebook yet from Samsung and might end up being the first Surface alternative for users who prefer Google software. The Samsung Nautilus could perhaps be unveiled at the Consumer Electronics Show (CES) 2018 in Las Vegas next week .