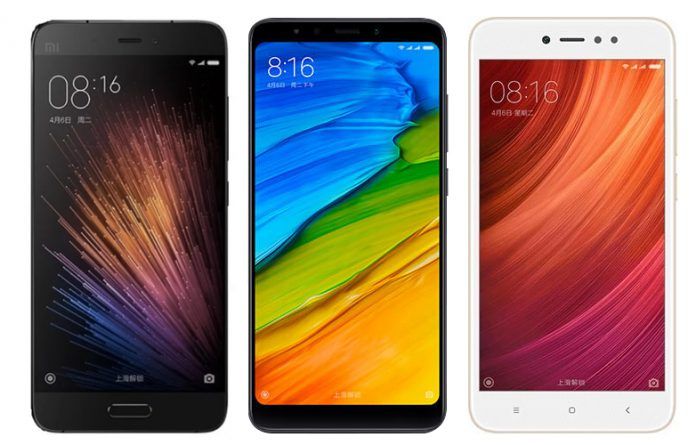 Since Xiaomi absolutely rocked the budget segment since it launched its Redmi range, it has seen its products flying off the shelves. While the Y1 has seen a fair amount of success, we decided to compare it against two upcoming phones from Xiaomi, namely the Redmi 5 and the Redmi 5 Plus which are part of the Chinese company's smartphone catalogue for 2018. We compared specs, features, and performance, besides pricing, to choose a winner. Let's start with the price tags on each mobile phone.
Redmi 5 vs Redmi 5 Plus vs Redmi Y1: Price in India
The Redmi 5 is expected to launch sometime later this month and should be priced around ?10,999. The Redmi 5 Plus, on the other hand, is expected to cost around ?12,999 and should release around the same time as the Redmi 5. The Y1, which was launched in November of 2017, is currently priced at ?11,499 for its 4GB RAM 64GB ROM variant.
Redmi 5 vs Redmi 5 Plus vs Redmi Y1: Display
The Redmi 5 will sport a 5.7-inch IPS LCD screen and have a resolution of 720 x 1440 pixels and a density of 282ppi. The Redmi 5 Plus will live up to its name and come with a larger 6-inch IPS LCD display, offering a resolution of 1080 x 2160, with a pixel density of 403ppi. The Y1 has a 5.5-inch screen that offers 720 x 1280 with a 236ppi density. The upcoming phones have a wide 18:9 aspect ratio whereas the Redmi Y1 offers the traditional 16:9. All three phones come with Gorilla Glass protection against dust and scratches.
Redmi 5 vs Redmi 5 Plus vs Redmi Y1: Performance and Battery Life
While the Redmi 5 will ship with a Qualcomm Snapdragon 450 octa-core 1.8GHz processor, which is paired with an Adreno 506 GPU. The Redmi 5 Plus will be powered by a Qualcomm Snapdragon 625 2.0GHz octa-core chip with an Adreno 506 for graphics processing, which clearly indicates it will be a smooth device. The Redmi Y1 has a Qualcomm Snapdragon 435 octa-core 1.4GHz under the hood which comes with an Adreno 505 GPU.
The Redmi 5 offers 3GB to go with 32GB of onboard storage whereas the Redmi 5 Plus will come with 4GB RAM and 64GB of internal storage. The Y1 has a lower spec version but for the comparison, we picked the higher specs model – it offers 4GB RAM and 64GB internal memory.
All three phones will come with Android 7.1, via Xiaomi's custom shell – MIUI 9.0.
Battery life is a crucial factor for people looking to buy a good phone, given how much time we spend on our phones every day. The Redmi 5 Plus takes a clear lead over the competition by packing a 4000mAh battery. In comparison, the Redmi 5 and Y1 offer 3300mAh and 3080mAh cells respectively.
Redmi 5 vs Redmi 5 Plus vs Redmi Y1: Camera
The Redmi 5 and Redmi 5 Plus share rear camera specs – they both come with 12MP f/2.2 shooters. The Y1, however, has camera specs that will appeal to buyers looking to take a lot of pictures and selfies. It comes with a 13MP f/2.2 rear camera and a 16MP f/2.0 front camera. Comparatively, the Redmi 5 and 5 Plus sport 5MP snappers on the front for selfies. All three phones support 1080p video recording at 30 frames per second.
Redmi 5 vs Redmi 5 Plus vs Redmi Y1: Verdict
Since the Redmi 5 and Redmi 5 Plus are yet to be announced, we had to choose from the details available to us. The undoubted winner of this comparison is the Redmi 5 Plus. But the main question is: Does it make sense to wait for it to launch? The answer is yes, absolutely. Xiaomi has dominance in the market which it would love to continue, so we can totally expect the brand to launch the Redmi 5 and Redmi 5 Plus very soon.