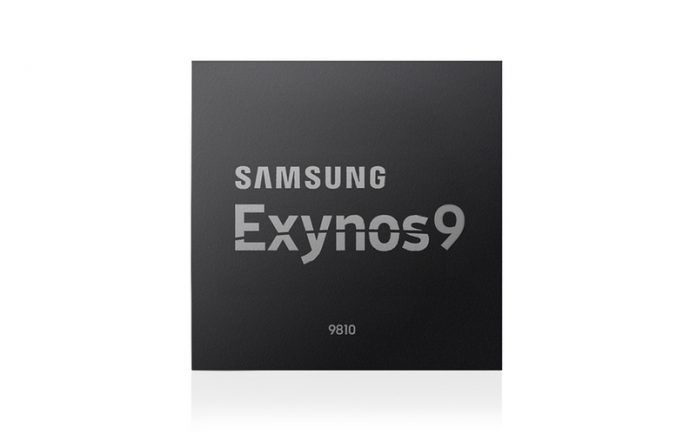 Samsung had unveiled its newest flagship smartphone processor, the Exynos 9810, a few weeks ago during its earnings call. Now, the company has detailed the chipset, which will be used in its upcoming high-end smartphones, including the Galaxy S9, Galaxy S9+ (exclusive 3D renders and 360-degree video), and the Galaxy Note 9. The company has mentioned that the Exynos 9810 offers not only improved CPU and GPU performance over the last year's Exynos 895, but also features better performance for artificial intelligence (AI), deep learning and multimedia related tasks.
Samsung's new high-end chipset will compete with Qualcomm's Snapdragon 845, Huawei's Kirin 970, and Apple's A12 chipset this year. Samsung has started mass producing the Exynos 9810 since it is supposed to go inside the Galaxy S9 duo which would be announced in the next couple of months. Let's have a look the detailed specifications of the Exynos 9810.
Samsung Exynos 9810: Features, specifications
The Exynos 9810 is built using Samsung's improved 10nm FinFET process, which it calls LPP (Low Power Plus). It consists of eight CPU cores, four of which are Samsung's third-generation ARM-based custom cores (Exynos M3) clocked at 2.9GHz for high performance, while the remaining cores are ARM's Cortex-A55 cores. Samsung hasn't specified the clock speed of the power-efficient Cortex-A55 CPU cores. The South Korean electronics giant claims that its newest chipset has twice the single-core performance of its predecessor. The Exynos 9810 also features the integrated Mali-G72MP18 GPU (18-core), but the details regarding its clock speed have not been revealed yet.
Similar to the Exynos 8895, the Exynos 9810 supports quad-channel 16-bit LP-DDR4X RAM chips at a maximum clock speed of 1794MHz. The chipset also comes integrated with Samsung's newer Shannon cellular modem which supports Category 18 download speeds of up to 1.2Gbps and Category 13 upload speeds of up to 150Mbps. For download links, the integrated LTE modem can support up to 6xCA and 256-QAM. For upload links, the modem supports up to 2xCA and 64-QAM. Needless to say, it will come integrated with GPS, dual-band Wi-Fi a/b/g/n/ac, Wi-Fi Direct, Bluetooth 5.0, and USB 3.1 Type-C support.
In terms of multimedia, the Exynos 9810 brings support for up to 28MP camera sensors at the front and the rear. The resolution drops down if a phone uses a dual-camera setup, but Samsung has not revealed the maximum resolution support in case of dual-camera setups. The chipset supports contrast detection autofocus, phase-detection autofocus, and dual-pixel autofocus. The Multi-Format Codec (MFC) chip inside the Exynos 9810 brings support for 4K 120 frames per second video recording and playback. There's support for H.265, HEVC (high efficiency video codec), H.264, and VP9 video containers.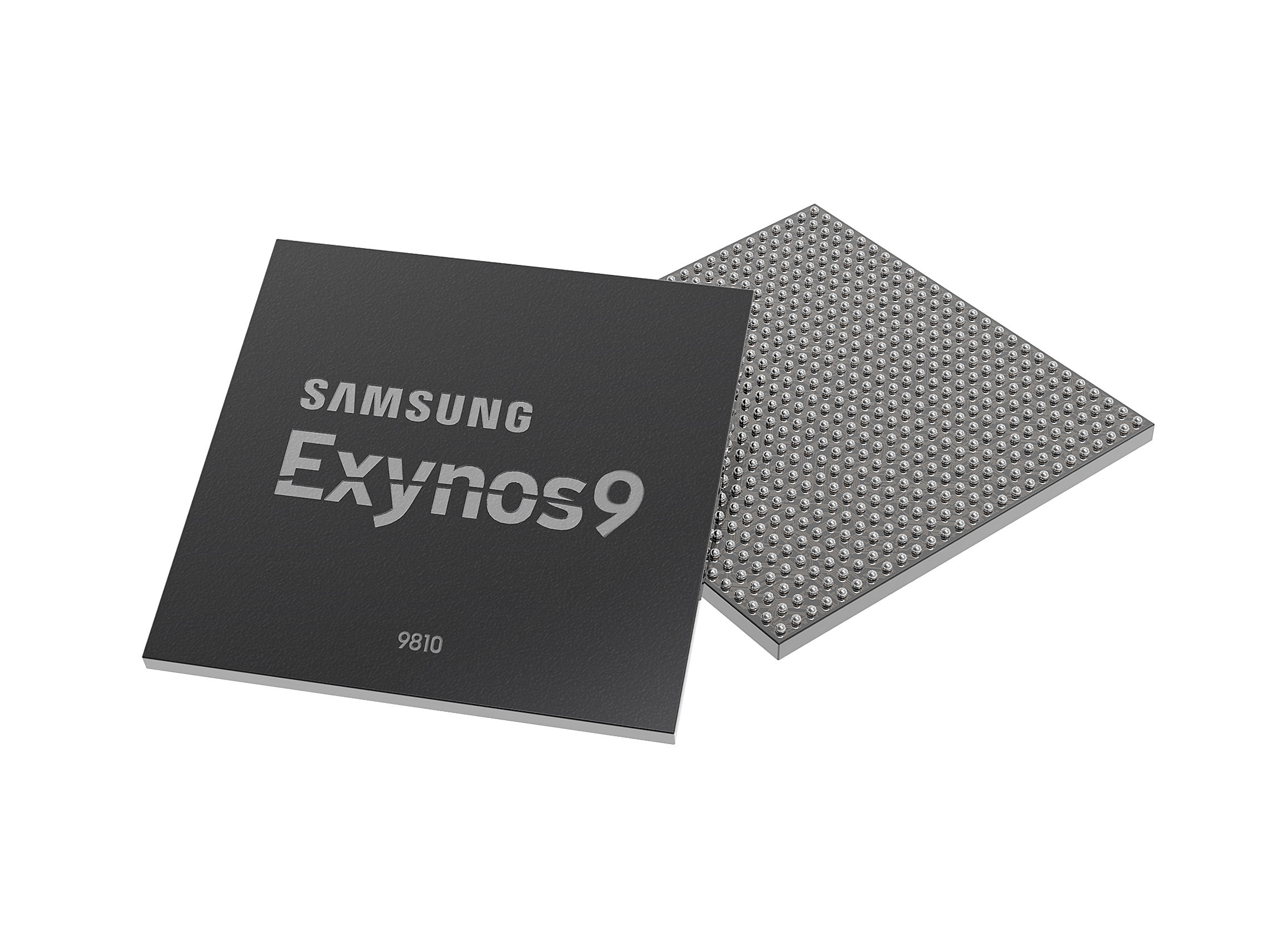 "The Exynos 9 Series 9810 is our most innovative mobile processor yet, with our third-generation custom CPU, ultra-fast gigabit LTE modem and, deep learning-enhanced image processing," said Ben Hur, vice president of System LSI marketing at Samsung Electronics. "The Exynos 9810 will be a key catalyst for innovation in smart platforms such as smartphones, personal computing and automotive for the coming AI era."
Samsung Exynos 9810: Our analysis
Since the Exynos 9810 is made using the second-generation 10nm LPP FinFET process for fabrication, the chipset will likely offer 10% performance improvement and 15% improved power efficiency over last year's 10nm LPE (Low Power Early) FinFET process. If Samsung's claims of Exynos 9810's single-core performance being twice that of the Exynos 8895 turn out to be true, it will defeat the competing chipsets like the Snapdragon 845 and the Kirn 970 with ease, and it can match the single-core performance of Apple's A11 chipset.
Moreover, the chipset also supports ARM's DynamiQ technology, which is an improved version of big.LITTLE technology. This is a huge step forward as DynamiQ supports placements of different types of CPU cores inside the same cluster. It also supports up to eight CPU cores in the same cluster, up from big.LITTLE's support for a maximum of four CPU cores per cluster. Since the Exynos 9810 uses ARM's new Cortex-A55 CPU cores for light tasks, it will offer better performance than Cortex-A53 cores that were used in last year's Exynos 8895.
The So, there are enough improvements in the Exynos 9810 to make us believe that the Exynos 9810 can have a better CPU performance than the Snapdragon 845. The Mali-G72MP18 GPU offers better graphics performance than last year's Mali-G71MP20 even though it has two cores less in comparison, and this is due to a newer architecture and a possible higher clock speed of 700MHz compared to Exynos 8895's GPU clock speed of 564MHz. However, it remains to be seen if it can overcome the Adreno 630 GPU or Apple's tri-core GPU which is used inside the A11 Bionic chipset. Overall, it looks like the Exynos 9810 could be 2018's best smartphone processor.
Thanks for reading till the end of this article. For more such informative and exclusive tech content, like our Facebook page