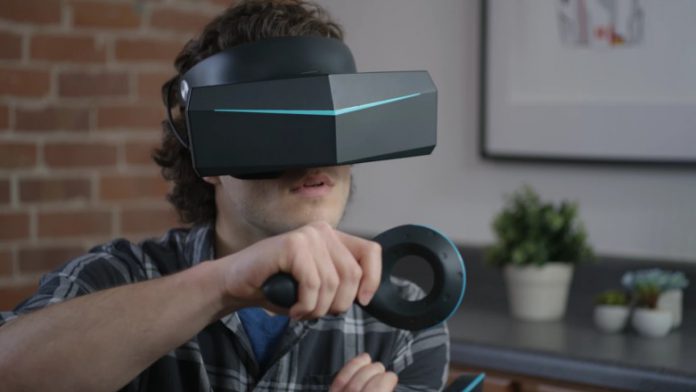 In yet another round of bad news for naïve optimistic folks, otherwise known as Kickstarter backers, the highly anticipated Pimax VR headset will not be shipping to the patrons anytime soon. Like most crowdfunded endeavours, the Pimax VR solution has aimed big and is touted to be world's first VR headset sporting a whopping 8K resolution, with an effective resolution of 4K per eye.
The headset was supposed to be shipped to backers in December last year. The initial batches were supposed to be delivered in the form of a basic package consisting of just the headset, with the complete package replete with a pair of base stations and another pair of controllers expected to reach backers by February. Not a single unit was delivered in December 2017, and backers had lost hope of receiving units as per the pre-ordained delivery schedule.
As it turns out, the fears of the Kickstarter backers weren't unfounded as the company has acknowledged that the shipment will be delayed through a post on the official Pimax forums. The forum thread in question revolves around the company's plans for the CES 2018, where a member of the Pimax team confirmed that the VR headset won't be making its shipping deadlines. The official post stated that the 'current ETA' for the VR headset was now fixed for the second quarter of 2018. "We prefer to make it right, so won't rush," said the company spokesman in the forum post while citing the reason for the delay.
In other words, the Pimax 8K VR headset won't be reaching the Kickstarter backers anytime this month or the next, with the most optimistic release date being May 2018 which could in turn be further extended to the month of July. It gets even worse for the backers because this delivery estimate is only applicable to the first batch of the basic packages, with the full packages consisting of base stations and controllers potentially taking longer to reach the backers.
These dates, however, apply to the base-end 5K VR headset. The flagship 8K X version was originally slated for a May 2018 delivery. The company hasn't made any official announcement on whether the top-end 8K version will make its deadline yet, or alternatively how long will it be delayed, if at all. However, things aren't looking completely bleak for Pimax, as the company plans to showcase an improved prototype of the 8K VR headset at CES 2018, with hidden tracking sensors and improved IPD adjustment as well as better heat dissipation.