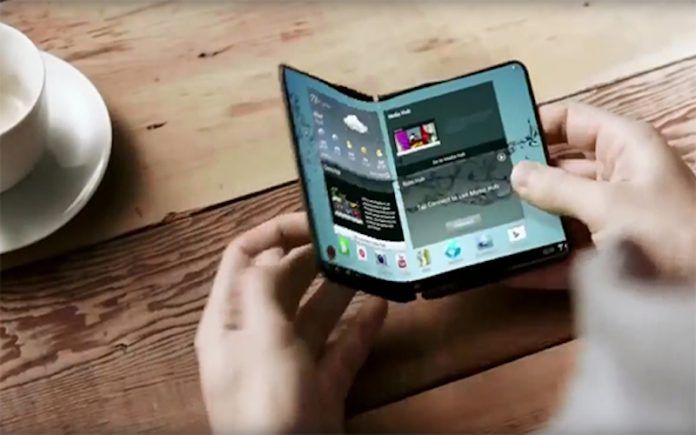 We all have learnt a few details regarding Samsung's foldable smartphone plans in the past. However, most of the information through that was leaked was from multiple patent listings that Samsung had applied with the FCC. Now, a fresh report claims to unravel a lot of details about this upcoming smartphone, including its display panel and the expected launch time frame. The report from ETNews suggests that Samsung is readying a foldable smartphone, and is planning to whose mass-produce it starting November 2018, and that the publication has confirmed it through mutiple sources.
It is also being reported that Samsung will start producing the foldable display panel staring March 2018 and manufacture the panels in September 2018. The mass production of the final product is expected to start in November with its release time frame stated to happen in December or by early next year. Sources hint that the display used in the device is going to be about 7.3 inches diagonally and that it can be folded inwards. This will allow a consumer to use the device as a smartphone normally, while unfolding it will turn the device into a tablet. Samsung is currently working on producing the display panel for this smartphone and is taking every aspect seriously so that the device works properly when it's folded and unfolded.
Apart from that, it is also being reported that Samsung is setting a private space at CES 2018 exhibition where it is expected to showcase the foldable display and introduce them to the clients such as wireless carriers and partner companies. The mass production schedule has been detailed already but Samsung is keeping it a secret, and the information has been confirmed by anonymous sources from within Samsung. Furthermore, the source claims that the foldable smartphone exists, but they can't mention the exact release date or business strategies. There is no doubt that Samsung is working hard on this project and it is maintaining the performance, design, and usability of the device.