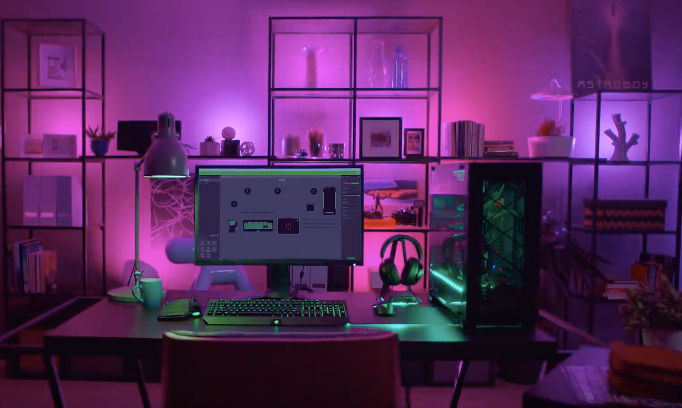 Razer is not a new name in the smart lighting segment, the company has been involved in developing its Chroma lighting system and bringing it to a plethora of peripherals such as keyboards, mouse, mouse pads, and even headphones. With Chroma lighting, Razer enabled users to sync their keyboard lighting with their gaming PC. Now, the company wants to bring the same tech to the entire home instead of just a few devices.
At CES 2018, Razer announced its partnership with Philips Hue smart lighting. With this collaboration, users will now be able to sync any Philips Hue light with their existing Razer Chroma devices. However, there are a few requirements that users would be required to fulfil before going ahead with the new ability. They must have Philips Hue V2 bridge, Philips Hue lights, the latest version of Philips Hue app, and a PC with Razer's Synapse 3 software installed. And other than this, they must also own Razer Chroma-equipped devices too, to get the optimal syncing effect.
After tending all the requirements, users will be able to sync Razer lighting with their entire home. With this new capability, users will be able to sync the lighting of their entire home with their PC and other peripherals, a perfect world for those who vouch for uniform lighting throughout their space.
Check out this video to see how Razer Chroma works with Philips Hue.
Samsung unveils SmartThings cloud: Features

Another big player who is making the most of CES 2018 for revealing its IoT side of intelligence is Samsung. The South Korean giant launched SmartThings Cloud service at the event.
As the name suggests, the SmartThings Cloud is aimed at letting users control their Samsung IoT devices with a single app. Samsung wants to clear the clutter of having separate apps for each IoT device and is now enabling users to have one app to rule them all. It will let users control their smart TV, washing machine, and other IoT-equipped devices from SmartThings Cloud. It will be compatible with all Samsung devices along with connected cars that run Harman's Ignite cloud. The service could also work with other compatible products, but for now, we have no information regarding those products.
Samsung expects that it will make all of its products internet-connected by 2020. Well, the company seems to be heading in the right direction as around 90 percent of its televisions, appliances, smartphones and tablets are already synced with the internet. Not just internet-connected, Samsung also has plans to integrate all of these products with its smart assistant, Bixby.
At CES 2018, Samsung's co-CEO HS Kim said,"We are taking Bixby to the next level of intelligence to figure out what you need before you even have to ask."
Samsung's SmartThings Cloud generates a common point of control for all the devices, says Samsung. "SmartThings will be your remote control for your connected devices," Kim said.
Samsung DRVLINE self-driving car platform: Features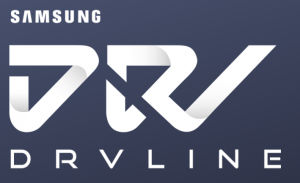 Samsung clearly does not want to be left behind when it comes to testing futuristic products and bringing out technology that supports them better. While Google is already years ahead when it comes to testing self-driving cars, Samsung is freshly stepping into the segment with its DRVLINE autonomous driving platform. The South Korean giant is not just focussing on manufacturing its own autonomous vehicles, but also providing appropriate software and hardware assistance to other car manufacturers.
The company is going to develop hardware and software that powers the technological mainframe to set autonomous cars in motion. Samsung's DRVLINE autonomous driving platform combines all of its self-driving car technologies into one. It is a platform, which Samsung will provide to car manufacturers for creating technologically superior self-driving cars.
Unlike other self-driving tech platforms, Samsung's DRVLINE allows manufacturers to customise individual components. It lets the manufacturers follow their own plan instead of working according to the platform. This way, Samsung is future proofing the DRVLINE platform as it lets manufacturers integrate it into their existing models instead of building the model around it.
Alongside DRVLINE, Samsung has also collaborated with Harman for a new ADAS front-facing camera system that includes automatic emergency braking, forward collision warning, pedestrian detection, and lane departure warning.
Samsung will begin shipping the DRVLINE system to car makers later this year.
What are your thoughts on these latest technologies unveiled at CES 2018? Share your thoughts with us in the comments section below.