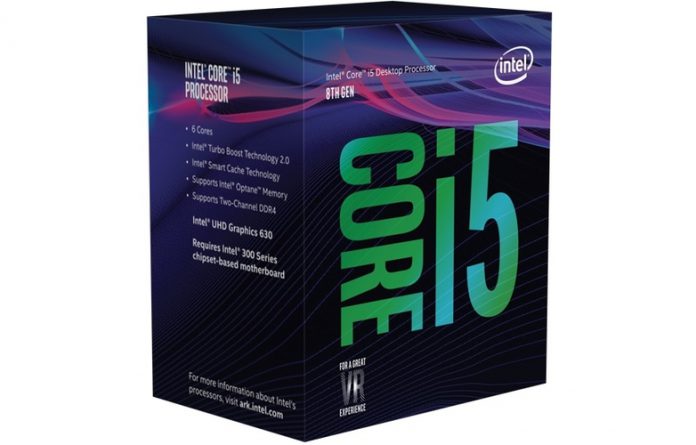 The upcoming Intel Core i5-8500 processor has been spotted online on the SiSoft Sandra database by the folks over at TechPowerUp. Intel is expected to release the Core i5-8500 along with the new B360 Express and H310 Express chipsets before the end of the current quarter.
Intel Core i5-8500: Expected Pricing
As the naming suggests, the Core i5-8500 will be positioned above the Core i5-8400, which was launched at $189 in the US and is currently available for under Rs.15,000 in India. The Core i5-8500 is likely to launch at somewhere around the $200 mark, although you shouldn't be surprised if it ends up being sold at slightly higher prices than the MSRP, similar to the Core i5-8400.
Intel Core i5-8500: Specifications
According to the SiSoft Sandra database entry, the Intel Core i5-8500 features a 3.0 GHz clock speed, up 200 MHz compared to the i5-8400. The Turbo frequency hasn't been listed but you can expect it to be somewhere around the 4.2 GHz, considering the 4.0 GHz Turbo frequency of the i5-8400. Like other 8th Generation Core i5 processors, the i5-8500 will be a six-core processor but will lack hyperthreading. As a result, it should be slightly faster in most benchmarks when compared to the Core i5-8400. Rest of the key specs include 9MB of L3 cache and a TDP rating of 65W.
The chip managed to score 139.63 GOPS in SiSoft Sandra's Arithmetic test, 317.88 Mpix/s in the multi-media test, and 7.49 GB/s in the cryptography test. These numbers are comparable to what the AMD Ryzen 5 1600 scores in the same tests. After the latest price cut, AMD's Ryzen 5 1600 is now priced at $189 in the US, lower than the expected price of the Core i5-8500. The i5-8500 will instead take on the AMD Ryzen 5 1600X head-on, now available at $219. It should be noted that unlike the i5-8500, the Ryzen 5 1600 and 1600X both are six-core processors with hyperthreading support.