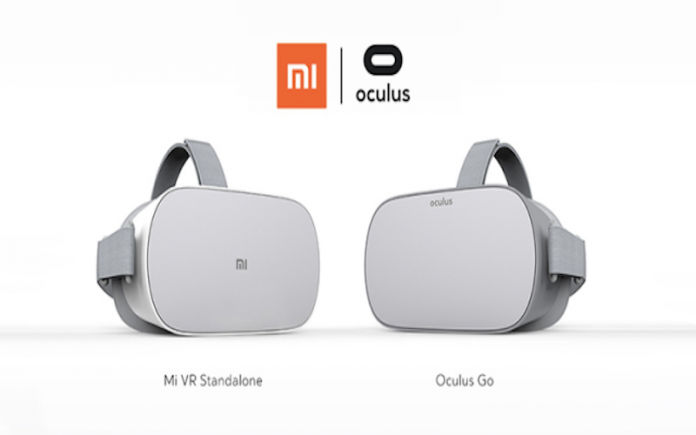 Facebook and Xiaomi have partnered up to bring the first standalone VR headset to the market. These VR headsets will be a part of 20 others that will all come with Qualcomm Snapdragon chips built-in to drive them. The announcement came as part of Qualcomm's keynote at CES 2018, when Hugo Barra from Facebook's virtual reality team joined Qualcomm's president Cristiano Amon and Xiaomi's VP Thomas Tang, on stage. They announced that there would be two standalone VR headsets that will be coming out – the Oculus GO and Mi VR Standalone.
The Oculus Go and the Mi VR Standalone are both independent in nature, which means that these headsets can work without being tethered to a smartphone or PC. Both of these headsets will be powered by the Qualcomm Snapdragon 821 mobile VR platform. According to a post by Oculus on its blog page, "We've worked closely with Qualcomm to deliver the highest possible level of performance to meet the high computing demands of the standalone VR product category." It looks like the Mi VR Standalone will be an exclusive offering for the Chinese market since Facebook and China aren't exactly on good terms with each other. Meanwhile, the Oculus Go will be the offering for everyone else.
Xiaomi's headset will share the same basic core hardware and design as the Oculus variant. Both of the headsets include a "high-resolution fast-switch LCD screen, next-generation lenses and integrated spatial audio". The Oculus Go is said to have a WQHD (2560×1440 pixels) resolution On the other hand, according to Xiaomi's official blog post, the Mi VR Standalone will have a 2K (2048×1080 pixels) resolution display. They have inbuilt audio drivers, as well as a 3.5mm headphone jack for a more "private listening experience". These will also share support for Oculus Mobile SDK, making the same content available on both the Oculus Store and the Mi VR Store. The Oculus Go is also said to be 'binary compatible' with Samsung's Oculus-powered Gear VR, which means that the content developed for the Gear VR would work on the Oculus Go.
The fact that Facebook decided to use Qualcomm's older Snapdragon 821 instead of the newer Snapdragon 835 might be a cost-saving measure. There is also the fact that these devices probably won't require as much power to run as a smartphone, making the Snapdragon 821 a sensible and optimal choice. Developer kits of the Oculus Go had already been shipped back in November of 2017. The retails version of this device will go on sale sometime early 2018 with a price tag of $199 (approximately Rs. 12,500). Exact release date and pricing of the Mi VR Standalone are yet to be announced.