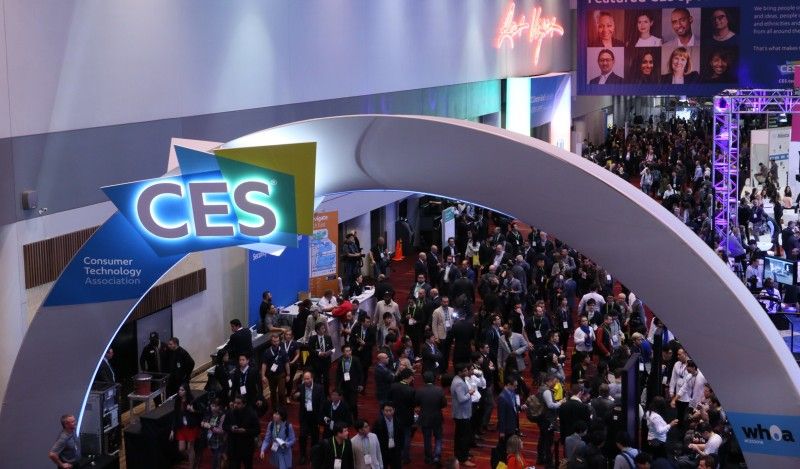 CES (Consumer Electronic Show) has been around for half a decade. It started off in 1967, with around 200 exhibitors and roughly 17,000 attendees. Fast forward to today, and it has turned into an technology fair of a global scale. Recent numbers point at 4,000 exhibitors and a total attendance of over 180,000. A staggering sum of gadgets and services were showcased at CES 2018. It is impossible to cover each innovation at the show without turning this article into a novel. Therefore, I have handpicked a few trends that made a splash at CES 2018.
Companion robots
If you don't get along with people very well, here's a good news for you. Loads of companies unveiled companion robots for lazy, loners, and lazy loners. These robots are good enough to get a few tasks done too. First up, is Sophia from Hanson Robotics. Sophia was activated in 2015, but only now she has learned to walk on her own. Sophia can mimic human emotions and can also communicate using machine learning and scripted commands.
Any discussion on robots is incomplete without an entry from Japan. The land of the rising sun is known for its weird cartoons, tacky websites, and unhealthy love for robots. Remember Sony's AIBO robot-dog that launched at the turn of a century? It is back with a modern look, quick response time, and an obligatory mention of AI. The new AIBO has a rounded design and big eyes made of OLED panels. I still prefer its predecessor's visor though, which made it look cool like Robocop. AIBO, which literally means pal, is meant to be your electronic pet that doesn't ruin your house. It can express mood with eyes, ears, sounds, and tail movements. AIBO can also react to a few commands such as fetching a digital bone.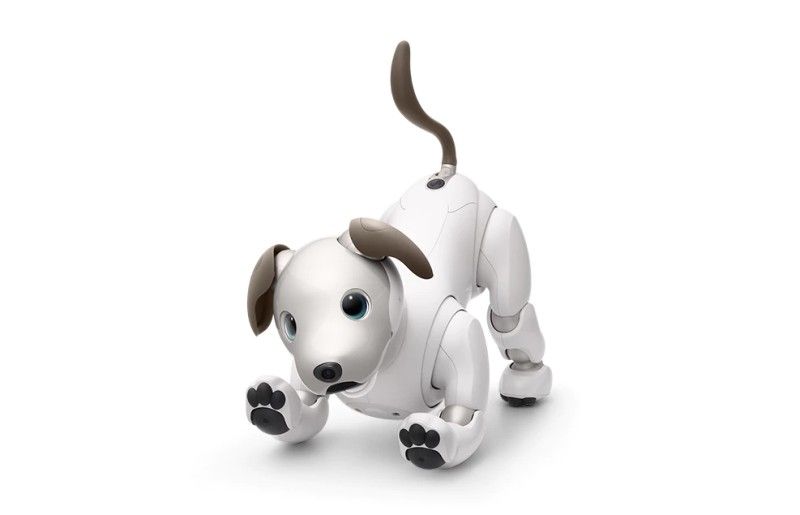 LG made its intentions clear about building a robot army. The Korean company's robots who will take care of tedious jobs. Marketed under the CLOi (pronounced KLOH-ee) brand, these robots that can serve drinks in restaurants, assist travelers on airports, mow lawns, port luggage to hotel rooms, or help people at banks. Unfortunately, LG could not convince skeptics about the efficiency or reliability, as robots decided not to cooperate with LG's chief during a live demonstration.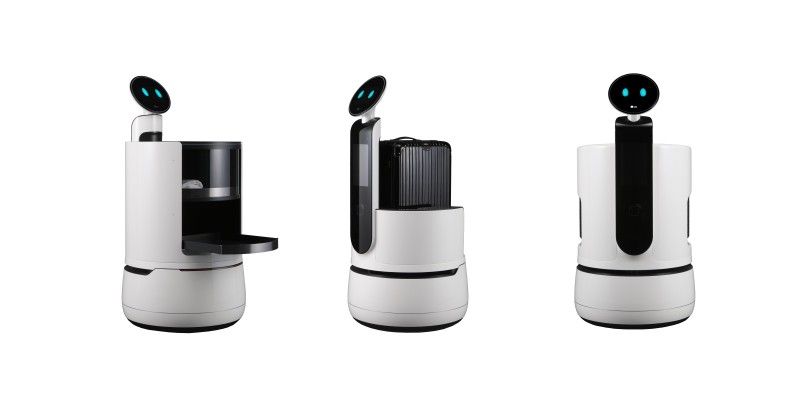 AvatarMind, a company from Silicon Valley, showcased an intriguing robot iPal. It is a 3.5-feet tall humanoid with an Android tablet on its chest. It looks playful due to its similarity with the Japanese manga character Astro Boy (Mighty Atom). It does, however, swap rockets with a quad wheel base to move around. The company claims that it can be used as an educator and safety monitor for children and elderly people. I'm sure it is capable of attracting crowds in toy stores too. AvatarMind also believes that the iPal can make for an ideal concierge at hotels.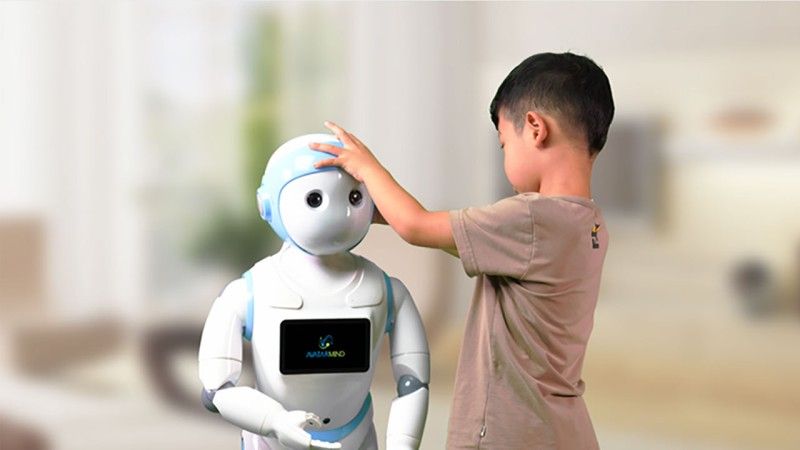 True wireless charging
Smartphones have been evolving at a breakneck pace. Be it processing speeds, camera clarity, or display quality, things are getting better each passing day. Except for the way we charge our smartphones. The current wireless charging technology sounds cool, but it is not 'wireless' at all. Thankfully, a couple of companies are paving the way for the future of truly wireless charging.
California-based company Energous showcased the off-contact wireless charging solution WattUp at CES 2018. In collaboration with Dialog Semiconductor, the company made its WattUp chipsets available for the industry. Energous' solution uses radio frequency (RF) to send energy to compatible gadgets. It works much like your home Wi-Fi. The system comprises of a WattUp power router, which sends energy over radio. Gadgets with a WattUp receiver within 15 feet range, pick up these frequencies and turn it into battery power. The company claims that these frequencies are safe and has been cleared by the Federal Communications Commission (FCC).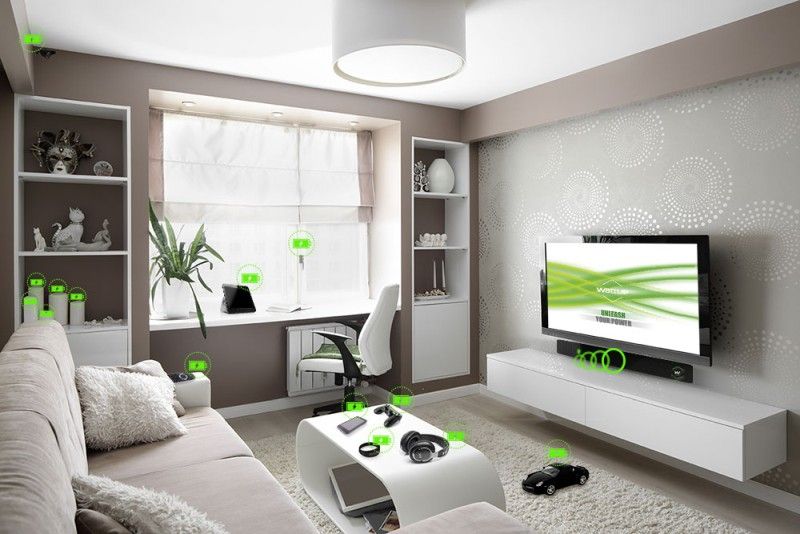 Another American company, Powercast, showcased its wireless charging solution in Las Vegas. It uses the same principal as that of Energous. A transmitter beams radio frequency, which is picked up by devices embedded with Powercast's receiver. It is then converted into direct current to top up the batteries. Powercast is designed to charge multiple devices at once. The company claims that its product can charge low-power devices at up to 80 feet distance. The charging time varies with the distance though. The technology is promising. However, it will take a few years before making its way to the mainstream consumer products.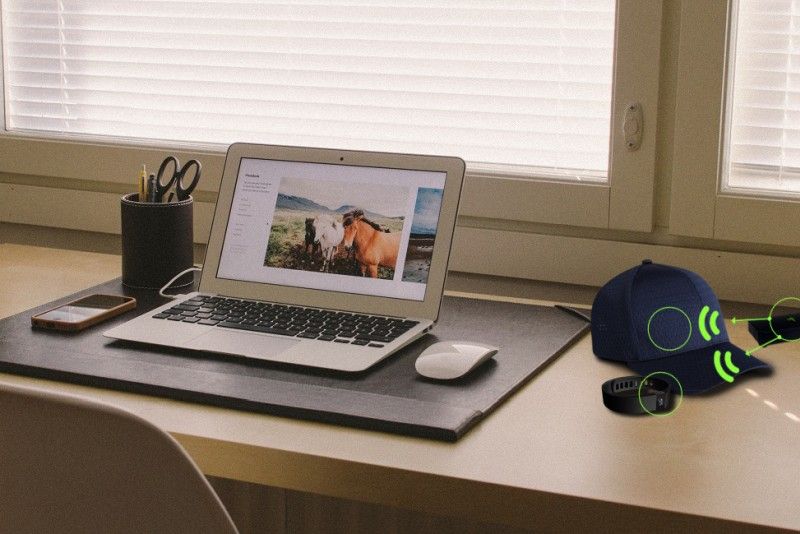 Autonomous cars
Automobile space in for a major disruption. Once, only seen in science fiction movies, electric and autonomous cars are slowly becoming a reality. Little wonder then, that brands are fighting for the first mover advantage.
The most interesting vehicle concept on the event floor came from the Japanese car-maker Toyota. Dubbed as e-Palette, it is a multipurpose electric vehicle with fully autonomous technology. Toyota envisions an ecosystem for businesses on wheels. The Japanese company enables users to choose the interior design layout. Each vehicle can be purpose-built for different use cases such as ride sharing, product delivery, on the go stores, offices, and even compact hotel rooms. The possibilities are limitless. Biggies such as Amazon, DiDi, Mazda, Pizza Hut, and Uber have already partnered with Toyota as early adopters. The first trials are expected to take place in 2020.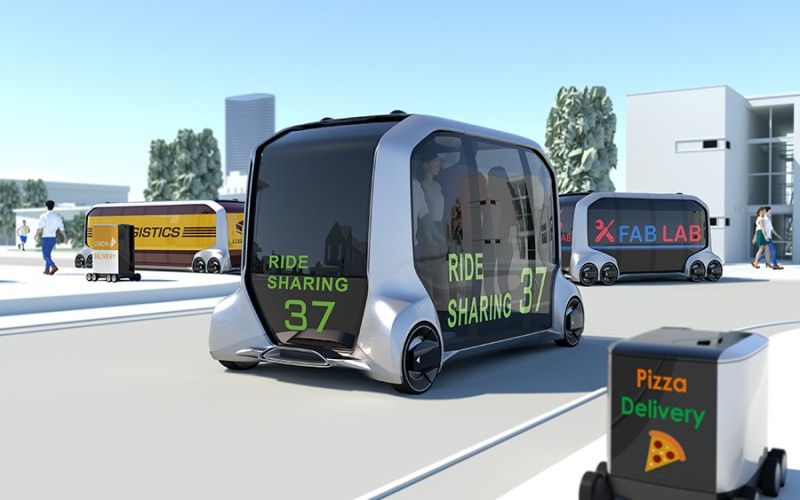 German car-maker Mercedes brought its tiny Smart Vision EQ concept to America for CES 2018. It is a fully electric and completely autonomous car. There's no steering wheel or any pedals in this car. In fact, it is no even meant to be owned. Mercedes' is hoping that car rental companies will deploy these cars in their fleet. It believes that civic authorities too at some point will see it as a smart investment to ease the traffic problems in cities. The car has array of LEDs to display information. These can display local events, the weather, and news. While Mercedes does not mention it, I'm sure the company will be more than happy to use these panels to display ads.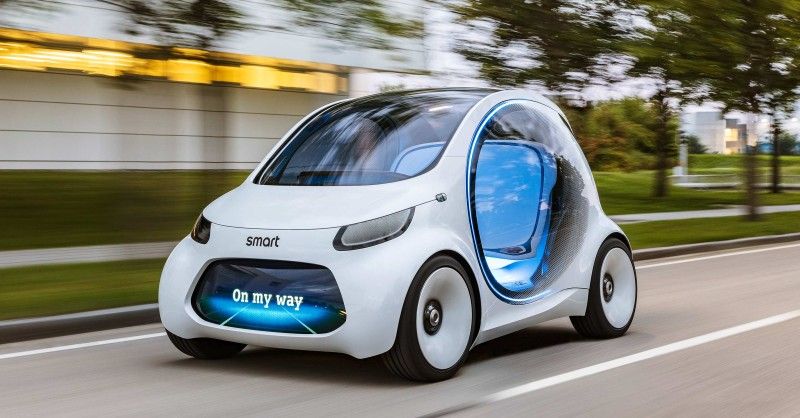 OLED vs MicroLED
Plasma TV technology got killed a few years ago. After that, screen purists had no option but to put up with terrible LCD screens with LED backlight. Thankfully, LG soon invested in OLED TV technology, which is a perfect alternative to Plasma. Much like Plasma, OLED is an emissive type display that delivers deep blacks and vibrant colours. In recent years, the Korean company has showcased massive and sometimes even curved television at CES. But this year, it stunned the crowds with a 65-inch rollable OLED TV. This 4K TV rolls into a box that also doubles up as a sound bar. Users can choose to roll out a partial screen and use it as an information hub. I always knew that LG engineers love to roll stuff. And what could be a better evidence to prove that than this TV?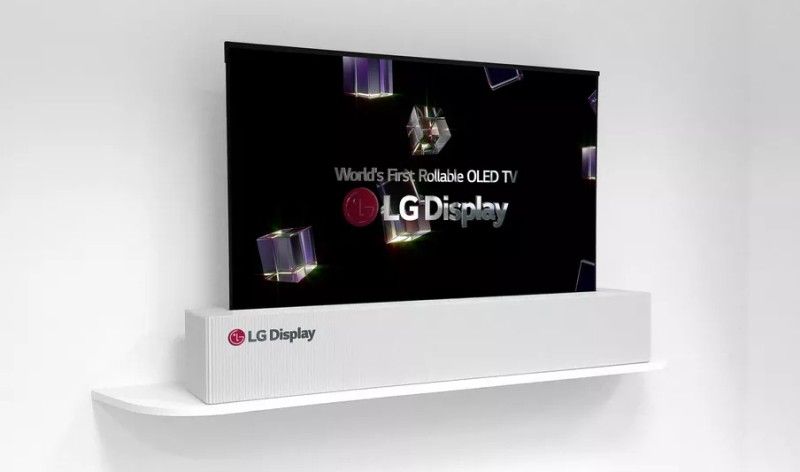 While LG is busy rolling TVs, its Korean compatriot Samsung is playing a catch-up game. After failing to beat LG's OLED panels with its LCD TVs with QLED backlight technology, Samsung has finally delivered a worthy competitor. Dubbed as MicroLED TV, this technology uses LEDs at a sub-pixel level. Much like OLED screens, each pixel in Micro LED TVs has its own luminescence. There's no need for a backlight, so you get rich colours and pure blacks. The problem is that this technology was showcased a couple of years ago by Sony. It decided not to mass produce it due to its complex and prohibitively expensive manufacturing process. Samsung's current prototype is called The Wall. At this point, Samsung is tight lipped about its plans to bring the Micro LED TV to consumers.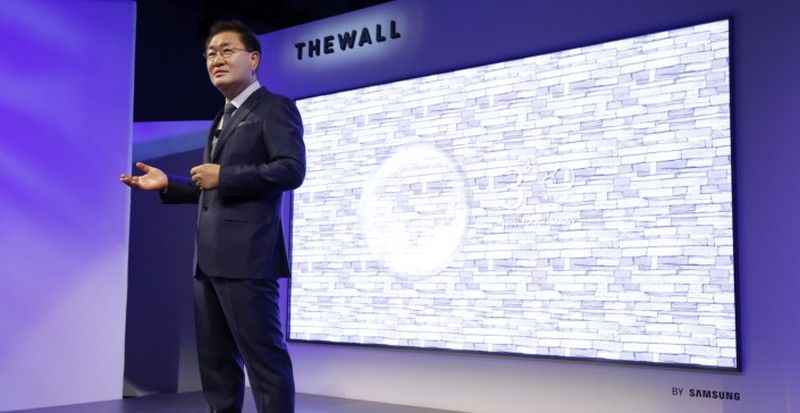 AR overshadows VR
VR (Virtual Reality) lets you dive into a digital world. AR, on the other hand, mixes digital elements with the world around you. Ever since Microsoft demonstrated this mixed reality with its Hololens, user interest has moved from VR to AR. Rightly so, because in AR, you are not completely disconnected from the reality. And fusing virtual world with the real one is not only fun but can also be very useful in many fields.
I bet we all find it difficult to keep an eye on maps and navigation while driving. It seems a solution is on its way though. A Swiss company, WayRay has found a way to integrate AR technology into a car's windshield. It provides driving directions right on the road. It is like how a player is assisted to find a way in vehicular video games. In its latest iteration, WayRay's Holographic AR display has a wide field of view (FOV).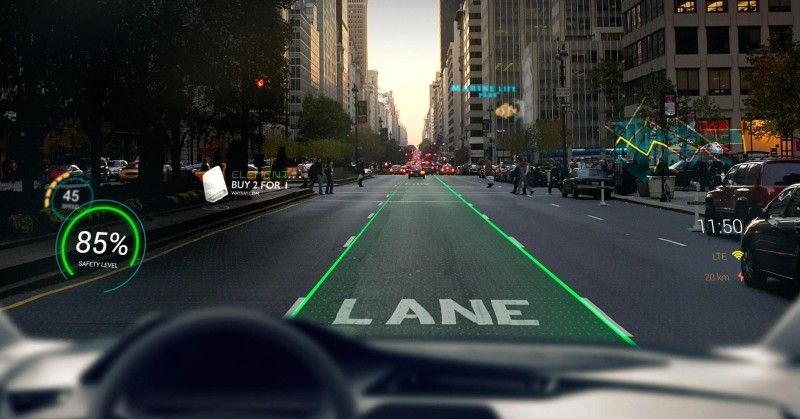 Vuzix has decades of experience in wearable display technology. Little wonder then, its Blade Glasses look quite sleek. Unlike the dorky headsets made by other brands, Vuzix's Blade AR is something you won't mind wearing. It uses see through interface to push information and alerts. It is more like a step up from the smartwatches that save you from the hassle of taking you phone out to check on notifications. With Vuzix Blade, you don't even need to flick your wrist.