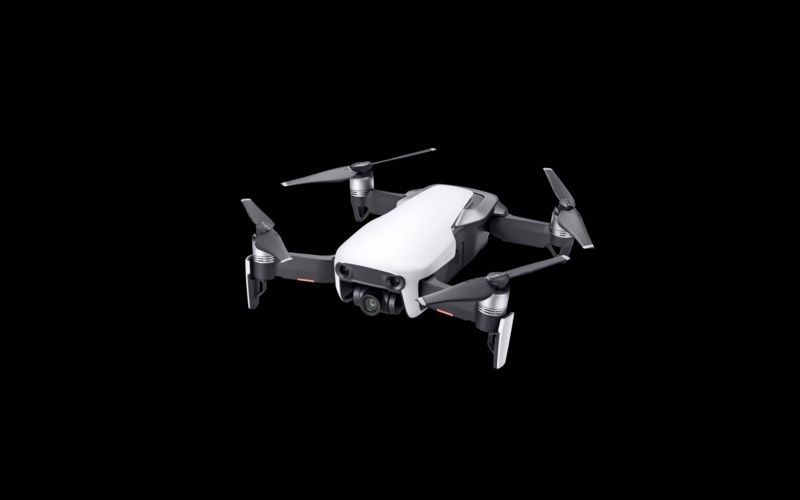 DJI has unveiled its newest drone, the Mavic Air, featuring a foldable design and several enthusiast oriented features also seen in the the company's Mavic Pro line of drones, albeit in a much more compact form factor, comparable to its Spark model. DJI says the new Mavic Air has been developed with the traveller and outdoor enthusiast in mind. The DJI Mavic Air inherits several features from the Mavic series, and sports a 4K camera for photo and video capture. Additionally, DJI has also introduced some new features that promise a "smarter, safer flight".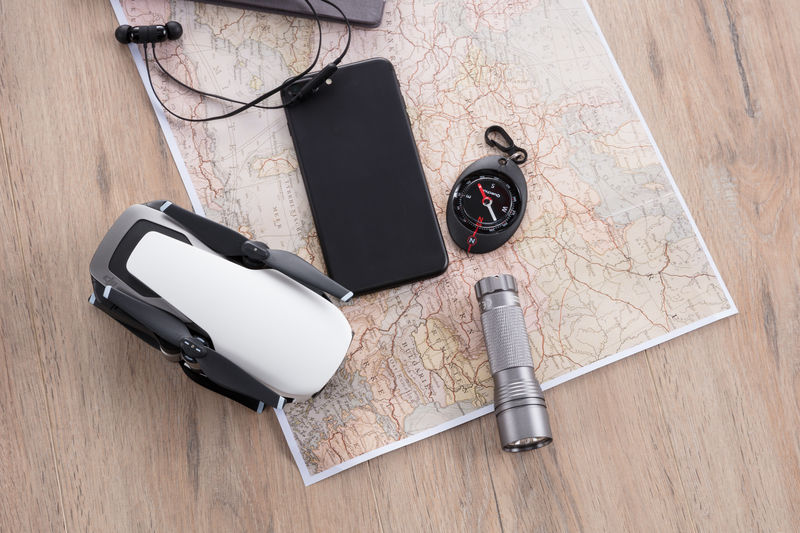 At 430 grams, the newly announced DJI Mavic Pro is heavier than the company's DJI Spark, which weighs just 300 grams, but is significantly lighter than the Mavic Pro. The Mavic Air houses the same 12-megapixel 1/2.3-inch CMOS sensor seen in the Mavic Pro, and should theoretically deliver very similar image quality. Its camera uses a 24mm equivalent (on a 35mm full-frame sensor) F2.8 lens. The camera is mounted on a 3-axis gimbal.
Camera features
On the imaging front, the Mavic Air boasts of 12-megapixel raw image capture. DJI has introduced a new Sphere panorama feature that shoots and stitches 25 photos together to create a 32-megapixel panoramic image in less than a minute, and also supports multiple panorama modes that enable you to create horizontal, vertical, and 180-degree images. DJI says that thanks to new HDR algorithms, the Mavic Air can preserve more highlight and low-light details. Additionally, the Mavic Air captures 4K video at 30p at bit rates up to 100Mbps, and now also supports slow-motion 120fps capture in Full HD 1080p.

The DJI Mavic Air comes with 8GB of onboard storage plus a microSD card slot for additional storage. Exporting captured footage has been made easier thanks to the newly added USB-C port.
Intelligent video modes and flight modes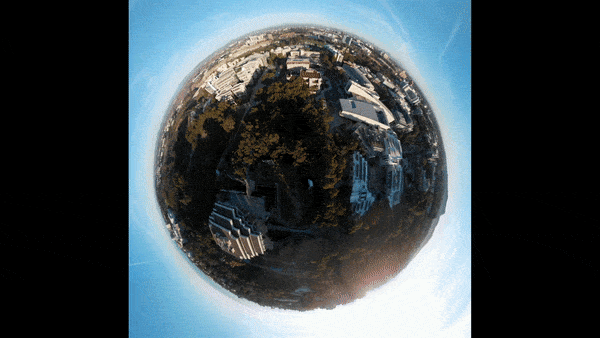 DJI has introduced two new intelligent video modes, Asteroid, and Boomerang, with the Mavic Air. Boomerang, as the name suggests, involves the drone circling around the subject in an oval-shaped flight path with the video finishing at the starting point, while Asteroid starts with a spherical image that zooms in as the drone descends towards the subject on the ground. Additionally, you can also use the Rocket, Dronie, Circle, and Helix video modes to create interesting cinematic effects. DJI says that the Mavic Air's ActiveTrack intelligent flight mode has been improved to automatically sense multiple subjects, and now tracks subjects with greater precision.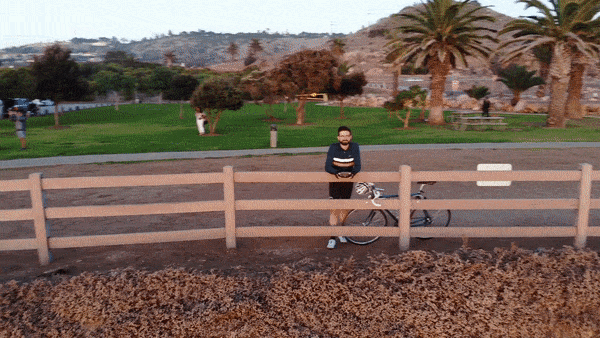 The Mavic Air has several obstacle avoidance features that make for a safer flight performance. FlightAutonomy 2.0, a new feature introduced with the new Mavic Air, processes data gathered from seven onboard cameras and infrared sensors to construct a 3D map of its environment for more precise hovering and better flight performance. DJI says that the Mavic Air's improved forward and backward dual camera vision systems can sense obstacles up to 66 feet away. Additionally, the Mavic Air features Advanced Pilot Assistance Systems that DJI says "helps pilots avoid and bypass obstacles automatically", enabling a safer flight.
The Mavic Air has a maximum flight time of up to 21 minutes, and a range of up to 2.5 miles (4km) with 720p real time video transmission when flying with the remote controller. DJI says it can fly stably in windy conditions of up to 22 mph, and at high elevations of up to 16,404 feet above sea level. In a special Sport mode, the Mavic Air boasts of flight speeds of up to 42 mph (68 km/h).
The DJI Mavic Air is available for pre-order at store.dji.com, the four DJI Flagship Stores, and authorised dealers. Pre-orders are expected to start shipping from the 28th of January.The Mavic Air will be available in three colours: Onyx Black, Arctic White, and Flame Red, for $799 (approximately ₹51,000) in the US. The standard package includes the drone, battery, remote controller, carrying case, two pairs of propeller guards and four pairs of propellers. The Mavic Air is also available in a Fly More Combo which includes the drone, three batteries, a remote controller, a travel bag, two pairs of propeller guards, six pairs of propellers, a battery to power bank adapter, and a battery charging hub for $999 (approximately ₹63,600).
Thanks for reading till the end of this article. For more such informative and exclusive tech content, like our Facebook page