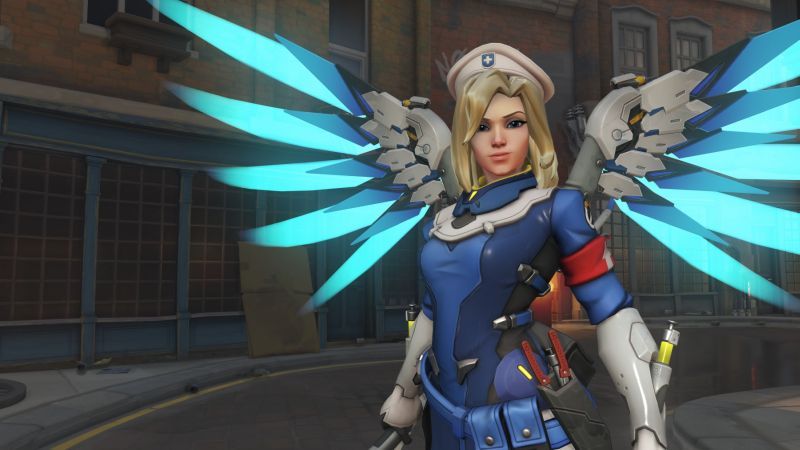 After weeks of testing, Blizzard has brought a new official update to Overwatch that now brings 4K support for the game on Xbox One X. This makes it a part of the ever-growing list of Xbox One X 'Enhanced Games' list that now has well over 100 titles. There still isn't HDR support though, but the addition of 4K should make for a cleaner and sharper image quality. This update also brings several updates and bug fixes to the game on all of its platforms. However, a few characters in the game have received downgrades in order to balance them out.
Two popular characters, Mercy and Junkrat, have both received downgrades to their capabilities. Junkrat has had some minor changes, but the changes to Mercy are very significant. The downgrade takes a lot away from Mercy's ability to resurrect teammates. This is because the 'Valkyrie ultimate' ability to 'Resurrect' is no longer instant. Other downgrades include a reduction of 'Guardian Angel' speed bonus by 50%, and duration of the 'Ultimate' itself is also down from 20 seconds to 15 seconds. The only change in Junkrat's ability is that his 'Concussion Mines' will now deal less damage to targets farther away from the centre of the explosion.
On the other hand, the update brings Warcraft-themed in-game items for those who have pre-ordered the Digital Deluxe version of World of Warcraft: Battle for Azeroth. Players and critics are still discussing the pros and cons of these changes. The update with the 4K support and all the other changes (either positive or negative) is out now and should have already automatically downloaded on Xbox One X consoles as long as they were powered-on. If it has not automatically downloaded, the update can be force-activated by going into 'My games &apps' and selecting 'Updates'.