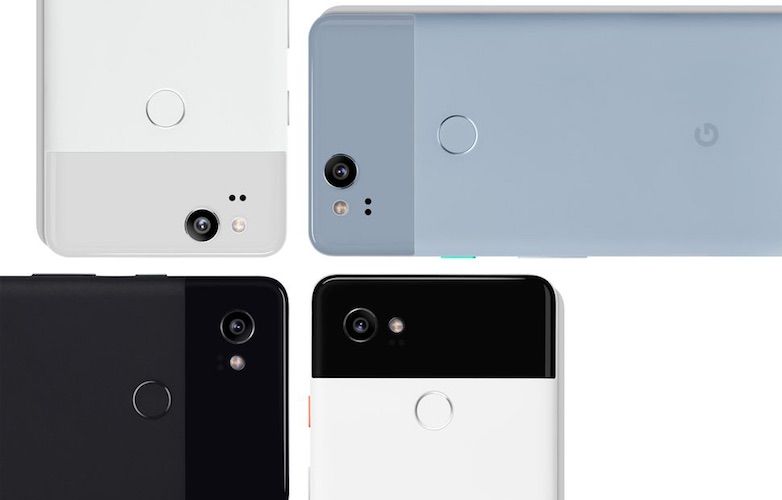 One of the advantages of having phones from Google's Nexus and Pixel line-up is the fact that your device is almost always among the first to receive fresh updates and patches. Consider the newest February Android security patch from the company for example which was first announced by Google in a monthly Android Security Bulletin post on February 5. Just four days later, this security patch is being issued as an OTA update to the entire lineup of Pixel and Nexus-branded Android phones.
The Google handsets that have started to receive the Android Security Update include the Nexus 5X, the Nexus 6P, the first generation Pixel handsets – the Google Pixel and the Google Pixel XL and the newer phones the Google Pixel 2, and the Pixel 2 XL. In case you are unaware, the Pixel Nexus Security Bulletin contains details of security vulnerabilities and functional improvements affecting the Google Pixel and Nexus devices. Apart from fixing security issues, the update also contains several bug fixes and other software improvements.
Here is the list of updates and improvements that users would see with the fresh OTA update. Note that these improvements are not applicable to all the devices.
Improved icons in Settings app – Applicable to all

Improved Bluetooth call quality for some headsets – Applicable to Pixel, Pixel XL, Pixel 2, Pixel 2 XL

Improved Wifi uplink performance – Applicable to Pixel 2, Pixel 2 XL

Improved Camera performance in certain light conditions – Applicable to Pixel 2, Pixel 2 XL

Improved Android Auto Projected performance for some cars –

Applicable to Pixel 2, Pixel 2 XL

Improved RSA key parsing from byte arrays – Applicable to All

Improved battery performance on some Pixel 2XL devices – Applicable to Pixel 2 XL

Improved data performance for Telus users in certain network environment Applicable to Pixel 2

Improved device stability after booting in certain situations Applicable to Pixel 2, Pixel 2 XL

Improved routing when switching audio outputs Applicable to Pixel 2, Pixel 2 XL
The new update also includes the opening up of Pixel Visual Core to third-party apps on the Pixel 2 and Pixel 2 XL. In case you are not sure what Pixel Visual Core is, it is Google's image-processing chip that uses computational photography and machine learning to improve image quality on apps.
In case you happen to own any of these Pixel or Nexus-branded devices, you should get an alert for an OTA update soon. If you are the impatient kind, you might also want to try to do a manual software update check. Do note that you should ideally perform the update only after you receive the OTA prompt.