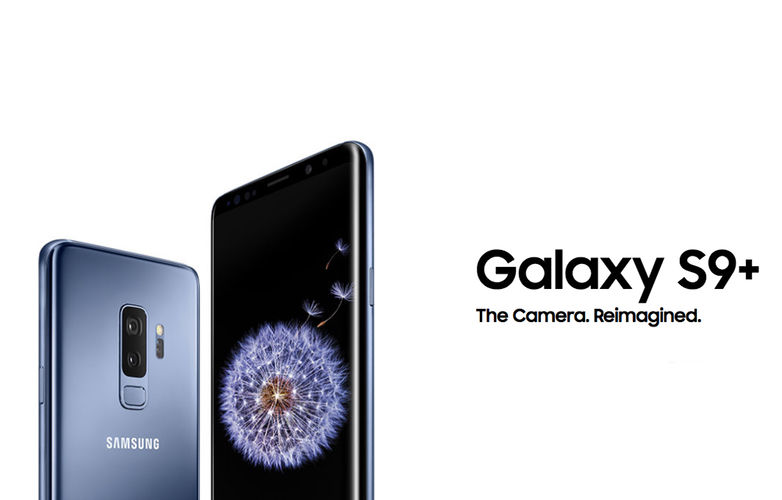 Finally, the wait is over for Samsung's follow up to the mighty Samsung Galaxy S8. After all the leaks, rumours, renders, conspiracy theories, and arguments online, the date has arrived when Samsung officially unveiled the company's newest flagship phones, the Samsung Galaxy S9 and Samsung Galaxy S9 Plus, to the world. And the wait was definitely worth it. At Mobile World Congress (MWC) 2018, Samsung announced the specifications and features of the new Galaxy series phone. Read on to know more about the various parameters.
Samsung Galaxy S9, S9+: Specifications and Features
The Samsung Galaxy S9 sports a 5.8-inch super AMOLED display which offers a resolution of 1440×2960 pixels. It has an aspect ratio of 18.5:9 and a density of 568 pixels per inch. The Samsung Galaxy S9 Plus has a 6.2-inch super AMOLED display, in comparison, and offers the same resolution as the S9. The S9+ too has an aspect ratio of 18.5:9 and a density of 531ppi. Both phone displays are protected by Corning Gorilla Glass 5. The phones have an aluminium frame and front and glass Gorilla Glass. From a design perspective, it is quite close to the S8. It makes sense that there was not a major redesign as the old design is still very appealing.
The Samsung Galaxy S9 and S9 Plus are both powered by the newest and most powerful Qualcomm processor: Qualcomm Snapdragon 845 octa-core (4×2.8GHz + 4×1.8GHz) processor. This is, of course, for US and China, as Samsung will ship the S9 and S9+ with an Exynos 9810 Octa (4×2.9GHz + 4×1.9GHz) octa-core chip for the rest of the world. While the Exynos chip will be paired with a Mali-G72 MP18 graphics processing unit, the Snapdragon chip will come with an Adreno 630 GPU for graphics processing.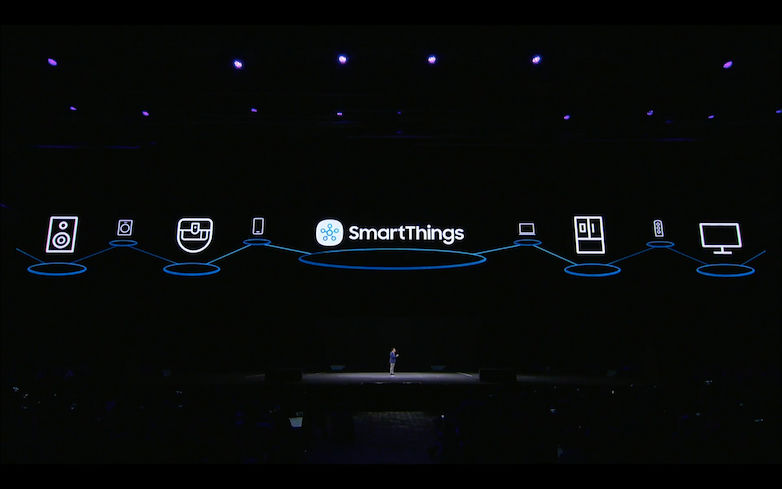 The phones will ship with Android 8.0 (Oreo) with an improved UI and Bixby 2.0. One feature that was demoed at the event showed notifications which can be answered with floating windows so that you can multitask more efficiently. The S9 and S9+ also feature defence-grade security (clearly keeping the enterprise customers in mind) for maximum data protection. Speaking of enterprise customers, Samsung offers a full suite of services for IT managers to configure devices and deploy software updates through the cloud. Samsung also committed to a minimum of four years of security updates for the phones. Samsung also highlighted a new DexPad at the event, which you can use to convert your S9 into a computer, as long as basic peripherals are available.
While the Samsung Galaxy S9 will offer 4GB RAM and 64GB onboard memory, the S9 Plus will be available in the following configurations: 4GB RAM 64GB ROM and 6GB RAM 128GB ROM. While the S9 packs a 3000mAh battery, the S9+ is powered by a 3500mAh cell. Both the S9 and S9+ feature fast wireless charging.
The Samsung Galaxy S9 and S9 Plus will be available in these colours: Blue, Black, Grey and a new Lilac Purple.
Samsung Galaxy S9, S9+: Camera
The camera is truly the highlight of the beautiful S9 and S9 Plus. Samsung went all out with the camera technology and features for both these phones. The Galaxy S9 will have a single rear 12MP (f/1.5) camera whereas the S9+ will feature a dual camera setup [12MP (f/1.6) + 12MP (f/2.4)] on the rear. The cameras feature Dual Pixel phase detection autofocus and also optical image stabilisation (OIS). The S9+ will feature a telephoto and wide lens combination on the back.
The Samsung Galaxy S9's camera is a dual aperture lens, which switches between a regular aperture and a wide aperture depending on the lighting conditions. Given that a lot of people take pictures in conditions which aren't suitable for photography, Samsung decided to offer the dual aperture technology which rapidly switches, as it detects ambient light. The camera is powered by an all-new image processor, which promises to be four times faster than its predecessor.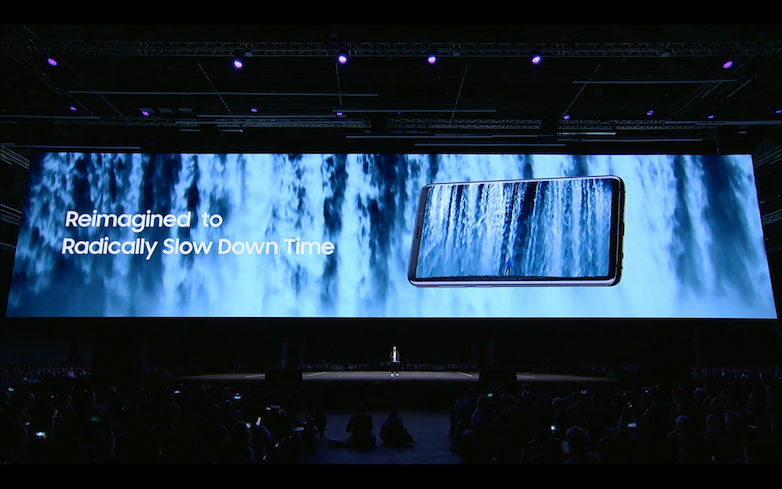 But the USP of the camera is the slow motion feature. At 960 frames per second, this camera is really impressive, and the demo videos at the event confirmed it. The camera UI is also improved, and while shooting slo-mo videos, you can also select an area which detects motion and automatically activates the slow-motion capture. You can also convert the slow-motion videos into gifs, and even set a slo-mo clip as your mobile wallpaper.
Samsung definitely has the social media addicted users in its crosshairs with this phone as its camera interface is designed for people who take a ton of photographs. The phone also features an emoji app that lets you create an emoji that looks just like you. All you have to do is take a selfie, and then various options are provided so you can completely customise your emoji avatar. The best part is that you can use these emoji with apps like Facebook and WhatsApp. A tie-up with Disney also lets you pretend to be your favourite characters from the options available.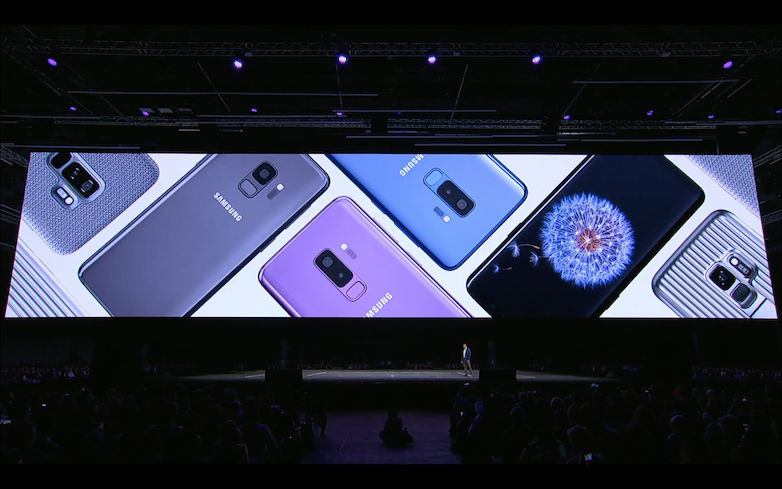 And that's not all. The phone's artificial intelligence powered camera also lets you take pictures of food and then proceeds to identify it and give you a calorie reading, which you can then log into your calorie tracking app. How effective it is in everyday usage, remains to be seen. The camera software also features real-time language translation thanks to Bixby 2.0, so you can use it in real time to translate text written in languages you don't understand. There is an additional feature targeting women: you can try out various makeup products thanks to augmented reality, and they're accurate because Samsung has tied up with various companies so that women can try out products virtually before purchasing them.
On the front, the Samsung Galaxy S9 and S9 Plus will feature an 8MP f/1.6 selfie shooter, which not only lets you take vanity shots but also offers facial recognition and an iris scanner, for added security.
Samsung Galaxy S9, S9+: Price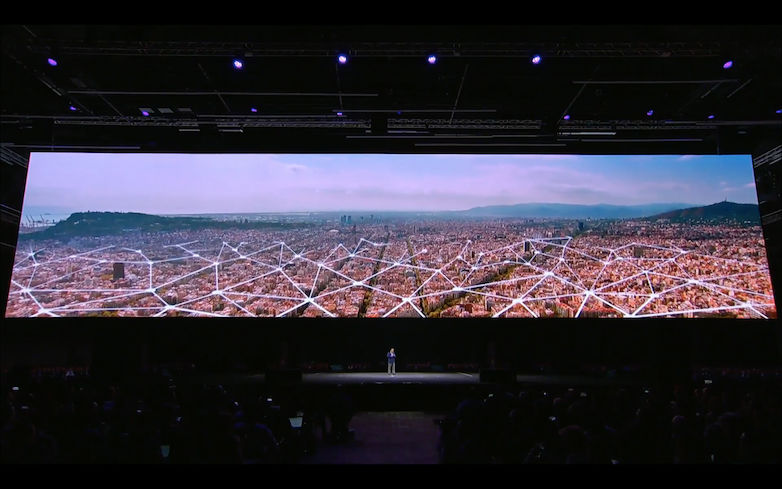 While Samsung did not reveal pricing details, they did commit to a date for availability in retail outlets: March 16th, 2018. The company also stated that you will be able to pre-book the device via the official website immediately. The colours available for India are Midnight Black, Lilac Purple, and Coral Blue.
Currently, you have to pay a booking amount of Rs. 2000, and the remaining when the product is available and the official price revealed. But if we had to guess (based on leaked information), we expect the Samsung Galaxy S9 to be priced at approximately Rs. 67,399 and the Samsung Galaxy S9+ to cost about Rs. 79,900.