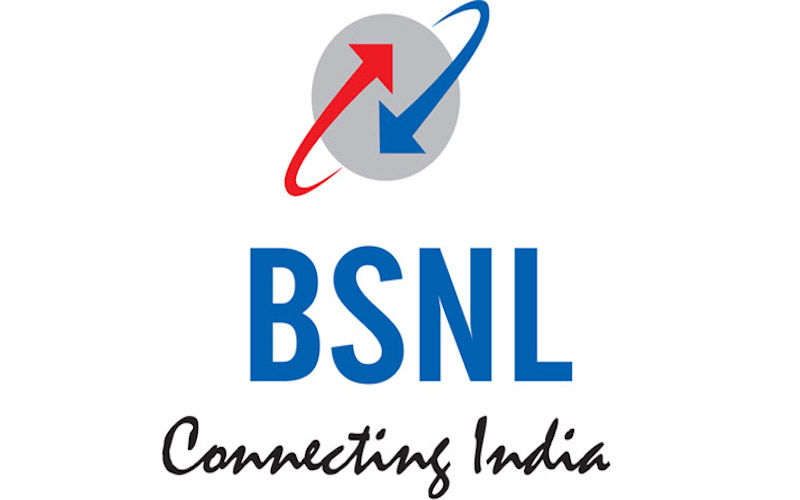 In a bid to compete with private telcos such as Bharti Airtel, Jio. Vodafone, and Idea Cellular, the state-run telecom services operator, BSNL (Bharat Sanchar Nigam Limited) has come up with two new prepaid recharge plans also known as special tariff vouchers (STVs) priced at Rs. 444 and Rs. 448, respectively. With these two new plans, BSNL is offering unlimited data and unlimited calling to its prepaid customers. Like the similar plans that are provided by private operators like Airtel, the two new plans by BSNL also come with daily data limits under the fair usage policy (FUP). Once the FUP is crossed, the internet speed on the plan gets capped.
BSNL Rs.448 Prepaid Plan: Data Limit, Unlimited Calling, Free SMS
The Rs. 448 prepaid plan from BSNL comes with unlimited local and STD calling. It also includes national roaming calls. Under this plan, BSNL is offering daily data of 1GB per day, once the data limit is consumed by the user, the internet speed reduces to 80 Kbps. The plan also includes hundred SMS free per day. The plan will be available in all the states except for Kerala. Other circles where BSNL operates can already avail it.
BSNL Rs.444 Prepaid Plan: Data Limit, Unlimited Calling, Free SMS
The second plan offered by BSNL is the Rs. 444 prepaid plan. This plan from the operator comes with data provided with an upper limit of 4GB data per day. After crossing the 4GB mark, the internet speed on this plan also gets reduced to 80 Kbps. Unlike the Rs. 448 plan, this one does not offer unlimited STD and local calls. However, users will get unlimited on-net calls, which means that BSNL to BSNL voice calling is free. The validity of this STV is 60 days. The Rs. 444 prepaid plan has been existing for long, but earlier it did not offer unlimited BSNL to BSNL calls.
Regarding the two new STVs, BSNL Board Director, R.K. Mittal said,"This Voice & Data Centric STV is available for Rs. 448/ ie about @ Rs. 5.33 / per day and gives Unlimited Voice call at (Local/STD/National Roaming excluding MTNL area ie Mumbai & Delhi ) & unlimited data , Free PRBT with 100 SMSs per day for 84 days. BSNL is the only player passes max benefits and forwarding most popular services to its esteemed customers , STV-448 is the most competitive in present market scenario." 
BSNL Rs. 448 vs Jio, Airtel, Idea, Vodafone Prepaid Plans
BSNL's latest plans compete with similar plans offered by private telcos like Reliance Jio, Airtel, Idea, and Vodafone. In comparison to BSNL, Reliance Jio is offering a Rs 448 prepaid recharge plan that offers more data than the BSNL plan. It includes a total of 168GB data for 84 days, spread across 2GB per day limit. The plan also includes unlimited calling, 100 SMS per day, and Jio's pre-loaded set of apps.
Similarly, Airtel offers Rs 448 plan with including a total of 114.8GB of data for 82 days, divided into 1.4GB data per day. This plan from Airtel also includes unlimited local, STD, roaming incoming and outgoing calls clubbed with 100 SMS per day.
Vodafone offers a Rs 458 prepaid recharge that includes 1.4GB data per day with unlimited local calls, STD calls, and 100 SMS per day. The validity of the plan is for 84 days.
Other plans offered by BSNL
Other plans offered by BSNL include a Rs 999 recharge pack that provides unlimited calls for 181 days along with 1GB data per day for a year (365 days). This plan is limited to select circles and is not available in Jammu and Kashmir, Assam, and North East India. Another plan from BSNL includes a prepaid pack that is priced at Rs. 1,099 offering unlimited data, voice calls, and 84 days validity.