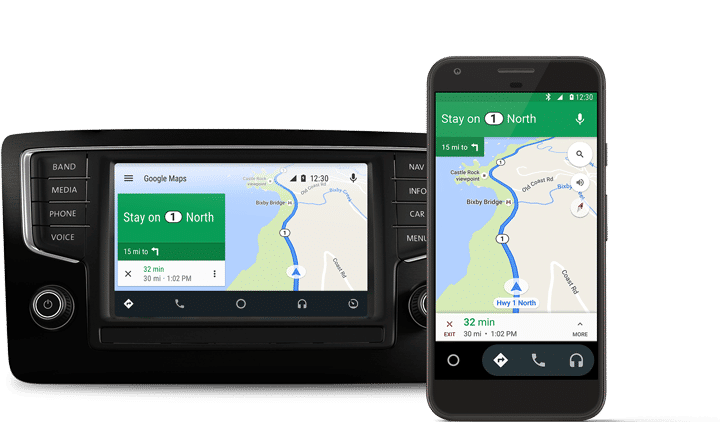 Android Auto is now receiving an update to let smartphone be unlocked when connected to the smart dashboard. The aptly-named 'swipe to unlock' feature will now let you swipe up on your Android Auto app to unlock your paired smartphone and access certain features you otherwise would not have been able to do before. Many of the phone's feature would be inaccessible, and the only way to even come back to the home screen would have been to disconnect the smartphone from the Android Auto dashboard completely.
Smarter, safer driving experience with Android Auto
Android Auto offers excellent features including Google Maps-powered navigation system along with support for a host of third-party apps, including Pandora, iHeart Radio, Skype, WhatsApp, and Spotify. It was released with the intent of being a distraction-free method of accessing your smartphone's most essential features. This meant Google had to implement some security features that were understandably for the good of commuters. However, one such security feature was more of a hindrance where smartphones could not be unlocked after paired with a respective Android Auto unit.
It seems that Google has decided against this decision as a few Reddit users recently discovered that the new feature to unlock their devices had quietly rolled out. Many users noted that they had previously sent Google feedback regarding this matter and were glad to see that the company had listened. Some might be sceptical about Google's decision as it could pose a safety concern, but there are certain unavoidable situations where using the phone might become an absolute necessity.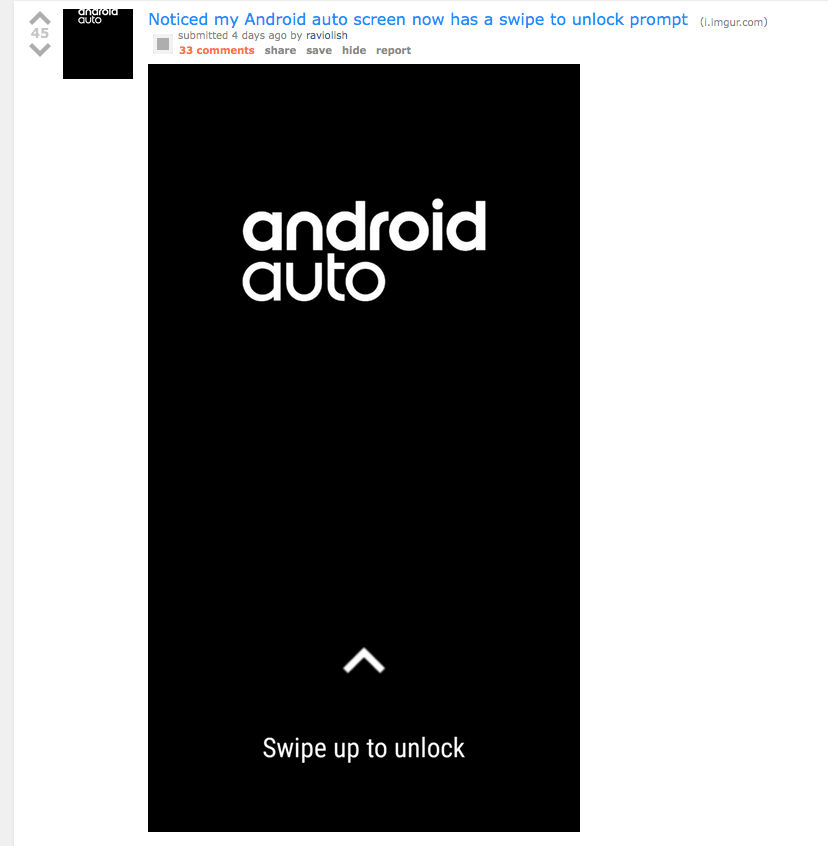 Also, there is the issue with voice commands not being very intuitive. There wasn't a very detailed list of possible commands that could be used on the smart dashboard. Up until Google announced that Android Auto will be receiving support for Google Assistant, the voice commands' interface was merely Google Voice search. But even with Google Assistant enabled, there would have been limitations in some situations where an unsupported app needed to be accessed. The inability to even make it to the home screen just felt restrictive.
With that said, there was a very easy workaround to bypass the aforementioned security feature by simply tapping the multitasking button to switch back to the home screen. But this would be a bit finicky and would have ended up being more of a distraction again. Google's update just makes it simpler to not only unlock the device but also use other apps that would have otherwise not been officially supported by Android Auto. Users on Reddit report that it is now easier for them to open other apps such as SoundCloud and stream music through the smart dashboard.
Overcoming the limitations
Google has since then confirmed that the 'swipe to unlock' feature was intentionally implemented by the company and is intended to be a permanent change. According to the information provided, the change is so that passengers who have connected their device to Android Auto will be able to still use their smartphones without distracting the driver. On the other hand, it will be easier for the driver to use their connected phone while parked.
When will the feature roll out?
Since this change was more of a quiet release instead of a traditional 'announced update', it isn't certain how many devices this update has rolled out to. There were still some users who reported that they were not able to see the change in their Android Auto apps. It is possible that this is gradual release, so you can try and update the app to the latest version to check for the new feature.