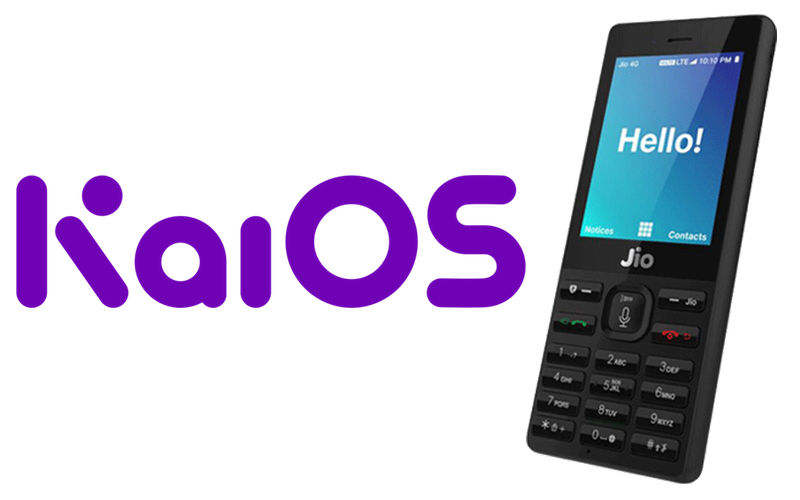 Here's a reason to rejoice for the Jio Phone users, the long due WhatsApp support may finally debut on their phones. The 4G VoLTE-enabled Jio Phone is India's one of the most popular feature phones, although it included services such as Google Assistant, users did point out the lack of WhatsApp support on it. The reason behind the missing support was that the phone runs Firefox's Linux-based KaiOS out-of-the-box that is not supported by Facebook-owned WhatsApp.
The Linux-based KaiOS is a lighter OS meant for feature phones like the Jio Phone, as they have lesser RAM capacity and storage to run a full-fledged OS like Android. Given its presence on just entry-level of feature phones, the OS did not have support for WhatsApp. However, it all may change now as WhatsApp seems to be extending support to KaiOS.
WhatsApp on Jio Phone: Beta teardown reveals KaiOS support
Folks at WABetaInfo have spotted "references to a native KaiOS app" latest beta of WhatsApp for Windows Phone version 2.18.38. While there is no official announcement from neither WhatsApp or Reliance Jio concerning the upcoming support, we cannot vouch for the report. But if it turns out to be true, it will be an excellent add-on for the Jio Phone users who miss WhatsApp on their device.
As for KaiOS, Firefox mentioned last month that it has collaborated with several tech giants such as Facebook, Twitter, and Google. And as WhatsApp is owned by Facebook, we can expect that KaiOS may soon get support for the app. Previously, Jio Phone received a special edition of the Google Assistant, that can be credited to KaiOS's partnership with Google.
WhatsApp on Jio Phone: Highly demanded
It will be an understatement to say that Jio Phone users are just waiting for WhatsApp support, they are seemingly craving for it. To recall, Jio Phone users from India almost crashed California-based startup Browserling when they found out that it can support WhatsApp on 4G-enabled feature phones.
Jio Phone: Specifications, Features, Price
The Jio Phone features a 2.4-inch display bearing 320×240 pixels resolution and is powered by a 1.2GHz Spreadtrum SPRD 9820A/QC9805 processor paired with Adreno 304 GPU, 512MB RAM, 4GB internal storage that can be further expanded up to 128GB via microSD card. There is a 2MP camera on the rear and a VGA camera on the front. A 2000mAh battery backs the device and is touted to deliver up to 12 hours of talk time. For connectivity, the Jio Phone supports Bluetooth 4.1, 4G VoLTE, Wi-Fi, and USB 2.0. At the launch, Reliance promised that it will soon be adding NFC support via software update for Jio Phone.
The phone supports 22 Indian languages including Assamese, Bengali, Bodo, Dogri, Gujarati, Hindi, Kannada, Kashmiri, Konkani, Maithili, Malayalam, Manipuri, Marathi, Nepali, Oriya, Punjabi, Sanskrit, Santhali, Sindhi, Tamil, Telugu, and Urdu.
Additionally, the phone also brings JioMediaCable that can be connected to any TV. Jio Phone users can connect the phone to their TV with the cable and enjoy 3-4 hours of videos of their choice via a slew of Jio apps such as Jio Movies. However, they will need to be on Jio Dhan Dhan Dhan 309 pack for uninterrupted entertainment.
The Jio Phone users can also opt for other plans such as Dhan Dhana Dhan Rs. 153 per month plan that comes with unlimited voice calling and data services. Then there are other packs such as Rs. 54 pack that unlimited voice calling and data services for a week and Rs. 24 two-day sachet pack with same services.
The Jio Phone can be bought with an initial payment of Rs 1,500. The payment will be refunded after three years. To be eligible for the refund after three years, buyers need to recharge their Jio Phone with specific recharge packs though.