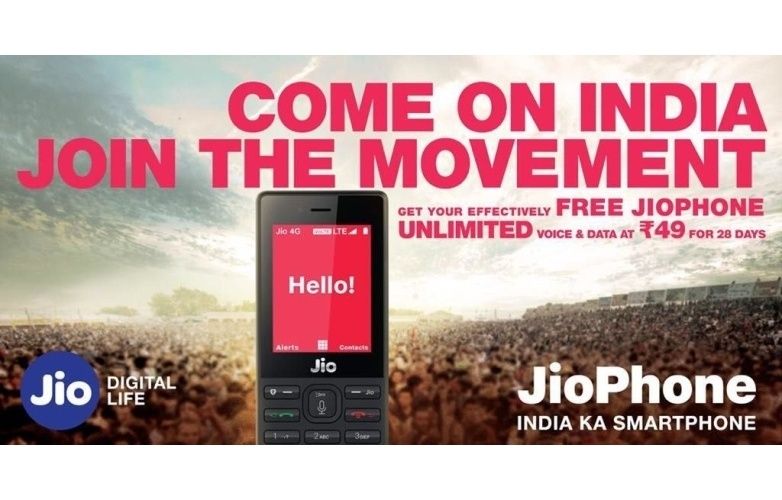 Indian mobile manufacturers like Lava, Micromax, and Karbonn are facing serious problems due to the low sales figures and scrapping of LoUs. While other manufacturers are focusing on smartphones, Lava, Micromax, and Karbonn have their main focus on feature phones, and that is their main source of income. However, since the launch of Jio Phone in India, the sales of feature phones of these three manufacturers have gone down drastically. Micromax and Karbonn have already dropped their production by almost a third due to the low sales figures.
Commenting on the low sales figures, Vikas Jain, the co-founder of Micromax, said to ET Telecom:

People prefer the Jio Phone over any other feature phone as it not only has a very affordable monthly plan, but it also packs the highest features in a feature phone ever, while being very affordable to own at the same time.
As for the second problem of these companies, based on the Punjab National Bank scam, the Reserve Bank of India has scrapped the letters of undertaking (LoUs).
Ritesh Suneja (group chief financial officer of Lava International) said:

Tarun Pathak (associate director at Hong Kong-based Counterpoint Technology Market Research) said:

It is to be seen how the Indian mobile phone market plays out when Jio discontinues its cheaper plans for the Jio Phone. The cheaper tariff of Jio has not only affected these manufacturers, but the Telecom operators have been affected a lot too.
Jio Phone: Price in India
The Jio Phone was launched in India in 2017. The Jio Phone effectively costs nothing. The users have to pay Rs. 1,500 as a security deposit at the time of purchase. The security deposit will be refunded once the users returns the phone to Jio at the Jio Store, after the completion of three years. Jio recently launched Rs. 49 plan exclusively for the Jio Phone, which has resulted in the boost of the sales.
Jio Phone: Specifications and features
The Jio Phone features a 2.4-inch QVGA display. Above the display, the device has a VGA camera. The Jio Phone runs on Kai OS, which is a heavily customised version of the Mozilla OS. The Jio Phone has a 2MP primary camera; it is a fixed focus unit. The Jio Phone supports dual-SIM connectivity, 4G LTE, VoLTE, Wi-Fi b/g/n, Bluetooth v4.0, GPS, NFC, SD card slot, 3.5mm audio jack, microUSB port, and a flashlight.
The Jio Phone also has all the Jio apps such as MyJio, JioMusic, JioTV, JioCinema, JioXpressNews, HelloJio, JioVideoCall, JioShare, and JioGames. The Jio Phone is also going to receive the WhatsApp soon. The Jio Phone competes directly with the Nokia 3310. Nokia is going to launch the Nokia 8810 4G in India. It is to be seen how the Jio Phone holds up against the newer devices.