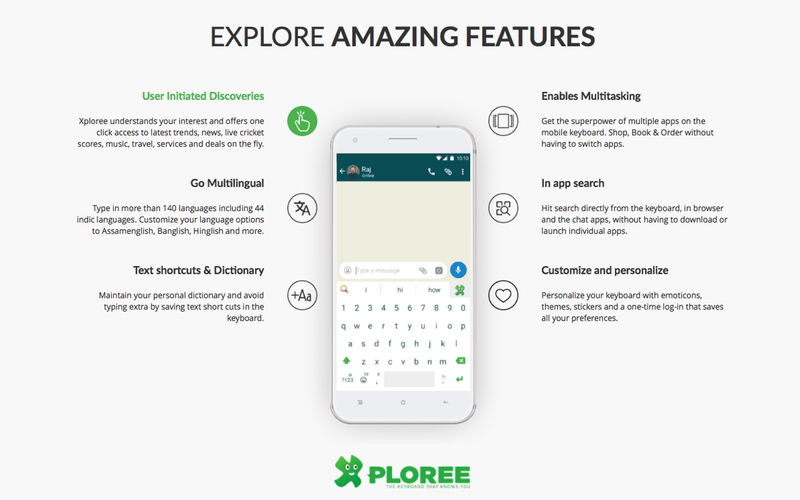 Buzzwords like artificial intelligence (AI), machine learning (ML), and Blockchain are being thrown around by every other company these days. But, are these technologies improving lives or experiences of commoners like us, especially Indian consumers? Well, we were invited by the developers of Xploree AI Keyboard to shed some light on how they're using AI and ML to improve not just word predictions, but also the day-to-day smartphone experience, especially of Indian consumers.
You might not have heard about KeyPoint Technologies, but the company's Adaptxt keyboard comes pre-installed on smartphones from a lot of OEMs, while some other brands used the company's word correction and prediction algorithms in their own on-screen keyboards. These brands include LG, Panasonic, CoolPad, Fujitsu, and others. The keyboard was available on the Play Store, too, for others to install and use, but the company has now moved on to a newer and better product called Xploree AI Keyboard which is available for Android smartphones.
Headquartered in Glasgow, Scotland, KeyPoint Technologies has a huge team of linguists and engineers spread across the globe who help it in bringing support for not only English, but also 150 other languages to Android users. The company also has offices in China, Japan, South Korea, and the US. The company's new keyboard includes support for 28 Indic languages as well, and many Android smartphone makers who sell their phones in India use Xploree's technology. Now, the company wants to move on from just word corrections and predictions to intent predictions and suggested content. Since the on-screen keyboard a piece of software that's used across all the apps and UI on an Android device, offering intent predictions will help users in improving their smartphone experience.
Nutan ChokkaReddy, the CEO of KeyPoint Technologies, sat down with us to explain how the company is trying to improve its keyboard using AI and ML, and how users with even low-end Android devices can get take the advantage of AI and ML technologies for an improved smartphone experience. Here are some of the ways in which Xploree offers users something more than a plain and simple on-screen keyboard.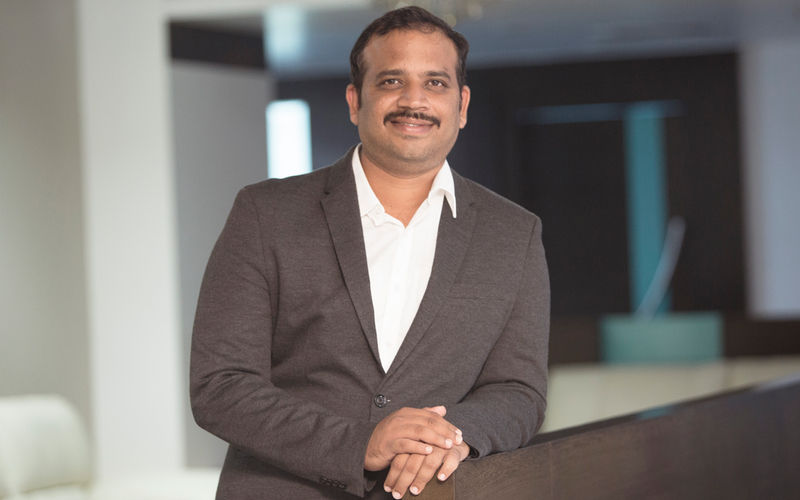 Improving Word Predictions & Emoji Suggestions
Word correction and word suggestion isn't something new in the world of smartphones, and companies like SwifKey and Google have been offering the feature on their keyboards. However, it was mostly based on the frequency of words. Right now, most keyboards dictionaries have a collection of 100,000 words, but not more than 20,000 words are used on a day-to-day basis. Nutan mentioned during the interview that the company has been using artificial intelligence and neural networks for some time now to improve word corrections and suggestions, reaching an accuracy level of 65%. However, to go beyond this level of accuracy is quite hard, especially in a country like India where a lot of multi-language lingo (and even meme language) is used. So, how is Xploree fighting this saturation in prediction accuracy?
Neural models for word prediction are 6-8% faster (this is true on certain conditions like having GPUs or when compared to 5-gram) than n-gram-based model (frequency-based approach), and it is better at understanding context and intent. Right now, the company saves all the new words it learns through the Xploree keyboard on the user's device itself, which address data privacy concerns. However, if users want, they can use the option to log in and upload the data to the company's cloud. This not only helps the user when they switch to a new phone, but also other users. Nutan says that the company has been trying a new technique in which it encrypts all the new words the keyboard learns from its users. The data is then uploaded onto the company's servers, and then merged. Then, the data is decrypted, which makes sure that the data can't be associated to any particular user. Then, the company understands which new words are being used in which language and in which area. The words are also mapped to similar words and emojis (when possible). With this data, the company offers improved word suggestions and even emojis and stickers.
Faster Chipsets with AI and NPU help in faster word predictions
Since most smartphone chipset makers claim that their newer SoCs offer much faster AI, ML, and NPU-based calculations, we were curious to known whether an app like keyboard can take advantage of such chipsets. According to the company's CEO, chipsets with dedicated neural are going to be a game changers, and can help in achieving a word prediction accuracy of up to 80%. Powerful NPUs and GPUs are faster and more accurate in predicting words, thanks to parallel processing. Devices with such chipsets can store more data and neural models locally and accelerate the performance.
The company has already worked on neural models, it is storing data on its servers and downloading/uploading it based on the need since most phones don't have chipsets with dedicated cores for AI/ML calculations. Nutan said that most low-end phones these days use SoCs with GPUs that are optimised for image processing rather than language processing. Moreover, most phones don't run Android 8.0 Oreo, which has some APIs that are helpful for local language processing. Typical lifetime of smartphones is two years, and the company predicts that mid-2019 is when even low-end devices with dedicated AI and NPU cores will be available in the market to around 30-40% consumers.
Increasing Support For Indic Languages & Dual Language Word Suggestions
As I mentioned earlier, the Xploree AI Keyboard supports 28 Indic languages. The company is learning all the new words it can in these Indic languages since there's a massive scope in improvement when it comes to Indic languages. According to a report from IAMAI (Internet & Mobile Association of India), Indic languages will be the key to drive growth in the internet user base in India. The company has a huge team of linguists. It claims that it has 45 linguists who work for the company on a contract basis, while a team of 45 additional linguists are on standby and work for the company based on demand. With the help of all its linguists, the company refreshes and improves dictionaries for all the supported languages every few months. Linguists also monitor social media websites to add newly emerged words to the language dictionaries.
Reliance Jio had more impact than 'Make in India'
We asked Nutan if the Make in India programme initiated by the Government of India has helped the company in any way? He was of a view that Reliance Jio had more impact than Make in India. Thanks to Reliance Jio's aggressive pricing structure, millions of new users joined the internet through smartphones over the past one year, which in turn helped Xploree in gaining a lot of users. He also thinks that unless the Indian government pushes companies in improving support for Indic languages in smartphones and operating systems, companies like Apple, Amazon, Facebook, Google, and Microsoft won't care. The government should push these technology behemoths to make tools and data for improving Indic languages. For example, Amazon's Echo devices are devoid of support for any Indic language.
We asked whether lack of support for Indic languages is forcing Indian consumers to move to English, and Nutan found it to be true. Since universities do a lot of research in language and phonetics, we asked Nutan if Indian universities help the company in improving support for Indic languages. He said that Indian universities have the a lot of data related to Indic languages but they don't offer the company any help due to bureaucracy. When the Indian government forced smartphone and mobile phone OEMs to add support for 22 Indic languages, it helped Xploree a lot in getting business from phone companies. However, the governments deadline to implement Indic language support was extended from July 2017 to December 2017, and then till March 2018.
Proactive Assistant On A Keyboard: Suggesting Apps & Content Based On User's Intent
Compared to reactive AI-based digital assistants like Alexa, Cortana, Google Assistant, and Siri, KeyPoint Technologies likes to call Xploree a "Proactive Assistant" on a keyboard. It's a discover platform, and Xploree suggests content and products on a real-time basis whenever the user starts conversing or typing in any app. The keyboard can show relevant apps, news, products to purchase, smart themes, and sports scores based on a user's conversation. The company claims that its intent-based predictions are 60-65% accurate.
For example, when a user is conversing about an appointment at 8AM tomorrow, Xploree suggests the onboard calendar app to set up an appointment entry. If there's a suggestion about the on-going cricket match, live cricket score is showcased so the user doesn't have to open any other app. If an app for a particular intent is not installed on the device, the keyboard is smart enough to suggested top apps for that particular use case. The company's Ad Ops team monitor and curate the best apps for all the important categories.
Xploree's intent-based predictions are claimed to be 60-65% accurate.
KeyPoint has collaborated with dozens of brands for suggesting content and products through Xploree AI Keyboard. This is also where the company generates revenue, through sales affiliation. However, the company is aware that pushing partner content can lead to poor user experience. For example, when Ixigo launched its cab booking app and collaborated with Xploree to push its service, it lead to customer dissatisfaction. Later, the company has been quite careful in choosing partners and promoting their content or services.
All the intent-based prediction analysis happens is saved on the device locally, thereby respecting a user's data privacy. This also achieves one more advantage: speed. Local data means that the keyboard can respond faster even without an active internet connection, which is quite useful in markets like India where the data connection is often flaky and slow.
What About Voice Commands & Dictation? Isn't It The Future?
Since most big-name brands are moving towards speech recognition, and hailing it as the next big thing (even launching dedicated audio products with digital voice assistants), we were curious to know how Xploree plans to move to voice dictation and commands. However, Nutan says that for any private conversation, text is always going to be the solution. For example, users won't feel free to talk about their life through voice dictation when they're on a jam-packed train or restaurant with a silent ambience.
Moreover, even for voice dictation, voice ultimately needs to be converted to text for further processing. However, the company does want to include the voice capability in Xploree. For now, it is working with Amazon's solution for speech to text. For Indic languages, the company is working on other smaller partners, and if it achieves success, it plans to acquire those brands at a later stage.
What's Next For Xploree?
We also discussed about KeyPoint's future plans with Nutan, and he said that the company has planned enough work for 2-3 years. The company claimed that it is receiving requests from Indian e-commerce websites to understand a user's query in a better way. For example, when a user searches for 'Chini' (which means sugar in Hindi) on an e-commerce website, and the product's name doesn't contain that word, the search results are not accurate. In such scenarios, Xploree can help e-commerce brands. Right now, Xploree's AI and ML technologies are being tested in 9 Indic languages for such needs.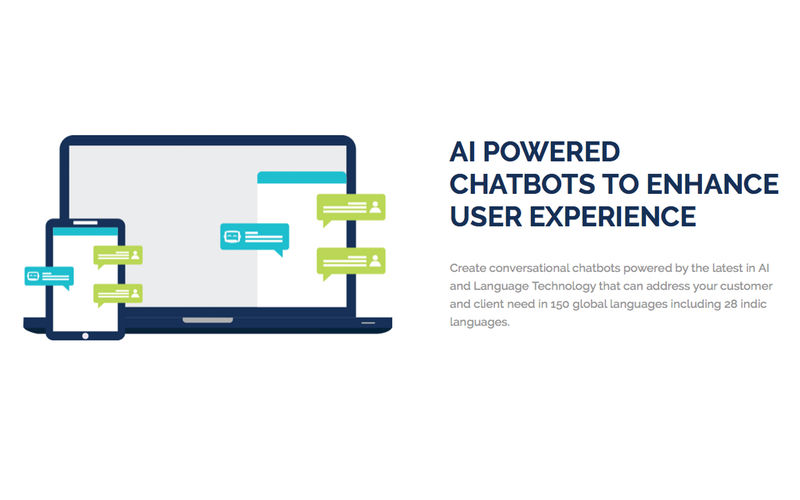 The company is also working on improving chatbots. Nutan said that most chatbots use rule-based solutions, which are not very effective. So, the company can be very helpful to brands such as banks in identifying the customer's intent in a better way. Xploree can understand content for more than 900 categories. Banks, healthcare companies, and others want to use KeyPoint's algorithms, so the company is offering a platform (SDK hosted on a cloud), so that they can login, provide data corpus (URLs with relevant information on a particular domain), and create chatbots on platforms like Facebook, Slack, and Skype. Using the same SDK, brands can modify and tweak responses. Xploree's linguists help those companies in achieving better results. Nutan claimed that chatbots which use KeyPoint's technology have achieved an accuracy of 80-85% accuracy.
Apart from support for GIFs, smart themes, and stickers, the company is also working on releasing a reactive bot experience for the Xploree AI Keyboard in the near future for offering suggestions on buying products or finding relevant information. The company has currently has 32 partners in India, including BookMyShow, Flipkart, and Zomato. The company plans to go global (China, Japan, and the US) in the second half of 2018, and is working with other partners for international markets.