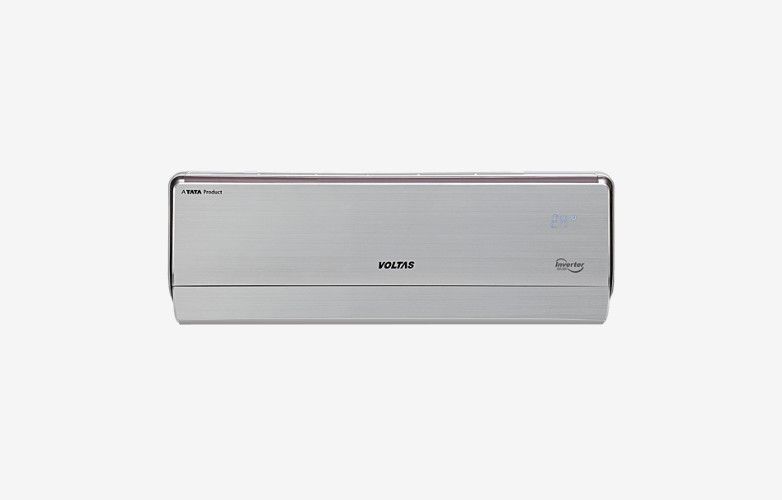 The first thing that you think while buying an Air Conditioner is "Electricity Bills". The running cost of an AC in the peak summer eats into your monthly finances and makes your budget go topsy-turvy. Moreover, the inconsistent cooling delivered by a regular AC in this sweltering heat makes you twist & turn in your bed leading to loss of sleep. The result, you lose "complete peace of mind".
Hence, you need to be smart this summer season. Switch to Voltas All Star Inverter AC with its unique "Two Stage Steady Cool Compressor" which gives "Steady Cooling & Steady Savings". Run the AC 24*7 and save more compared to a regular AC. The two stage steady cool compressor has two stage expansion of the refrigerant under two stage compression that leads to Steady Cooling & Savings.
The Inverter technology reduces power consumption by maintaining an ideal temperature without switching the compressor "on and off". It also operates at different capacities based on the cooling requirement.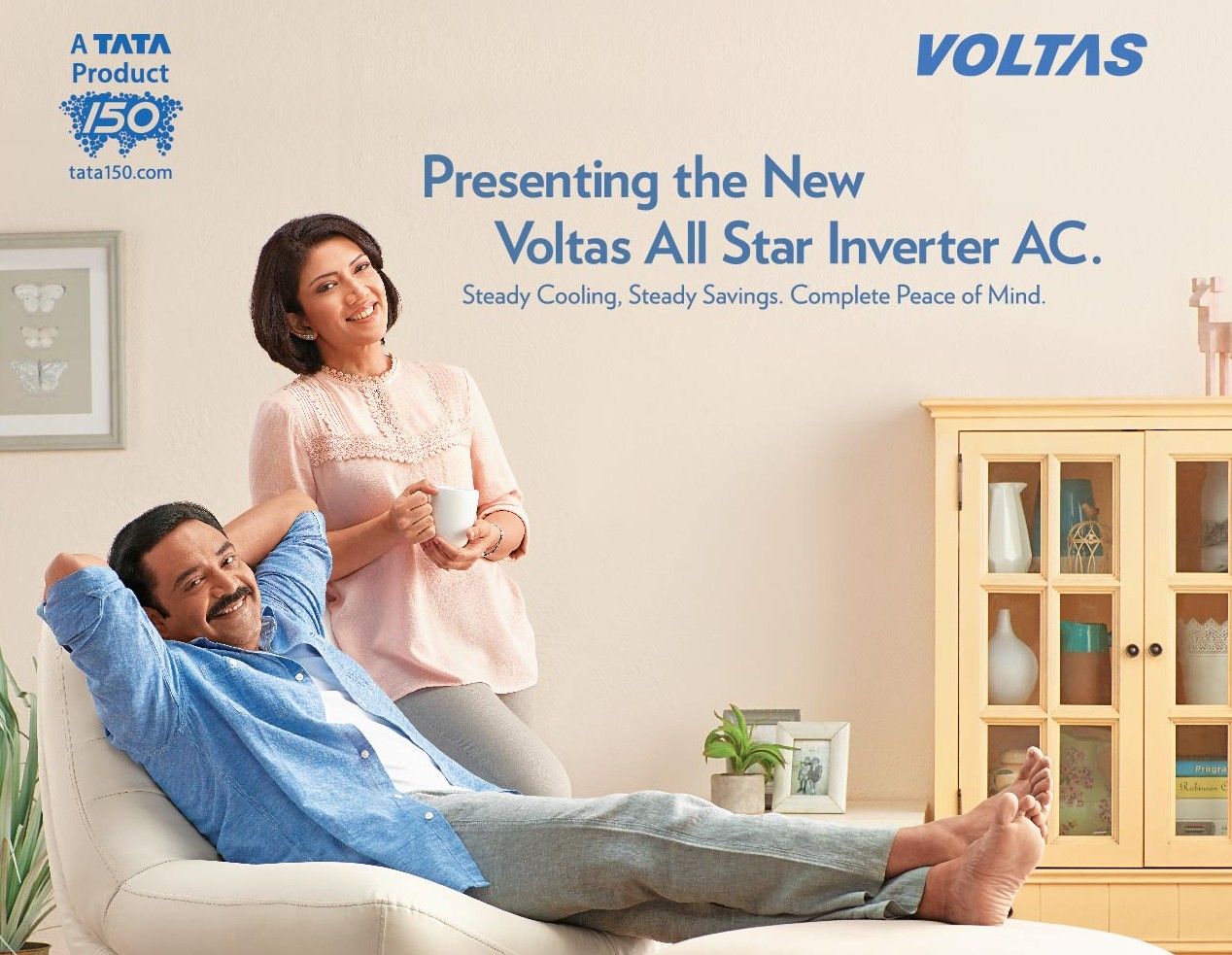 Intelligent Cooling
These Crown range of Inverter ACs are powerful enough to cool despite outside temperatures being as high as 55 deg C. Also, it cools silently at 18 DB (A), which, in layman terms, is quieter than someone whispering. This sure beats those ACs which can be heard miles away when you turn it on and interrupt your sleep.
The ACs also offer 7 speed fan control for further granular control over your cooling requirements and four-way motorised louvers' that are intelligently configured to prevent hot spots and achieve uniform cooling across the room.
Combine this with the intelligent I-FEEL remote, which incorporates a sensor array to ensure that the AC maintains temperate according to where you are sitting. This allows for better, more accurate cooling compared to regular AC units that maintain optimal temperatures only around the AC unit and not where you're actually sitting in the room. Then there are four different sleep modes that utilise the I-FEEL remote to ensure proper cooling with respect to your body temperature to save power even while ensuring maximum comfort.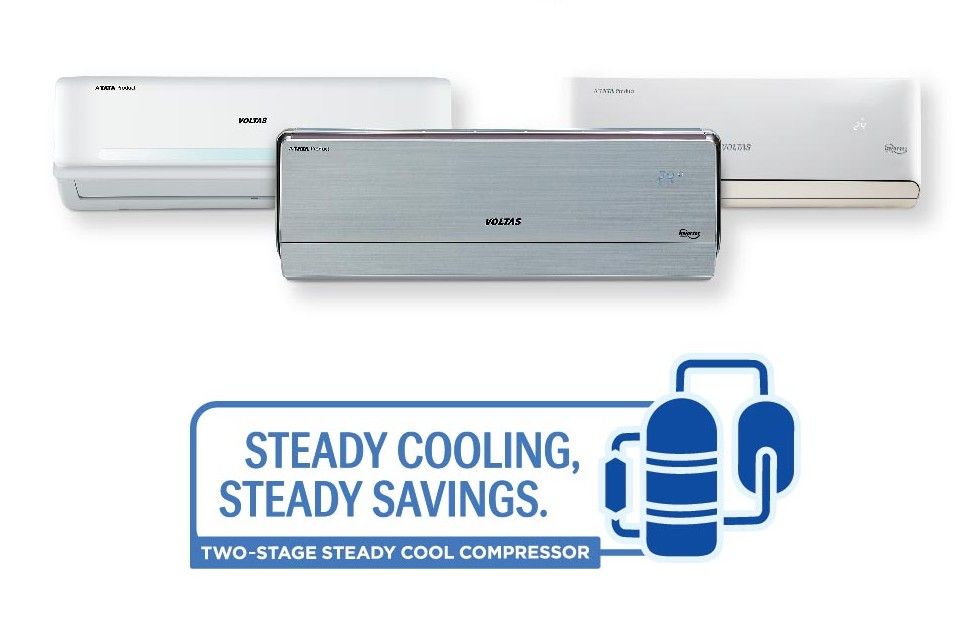 Designed for Tough Conditions…
One of the major concerns associated with owning expensive appliances is their propensity to malfunction under the notorious Indian power conditions. The Crown range of Inverter ACs come equipped with in-built protection against voltage fluctuations, which allows them to operate under a wide voltage range between 140V to 290V. This allows the ACs to start under low voltage conditions, while also being resilient against voltage surges that would otherwise damage competing ACs. That also means that you end up saving on third-party stabilisers and other hassles involved with installation and the fact that external stabilisers tend to make your room look ugly.
The AC also uses a condenser coil that is 100% copper — copper being superior to aluminium, is a far better material to use as it's more durable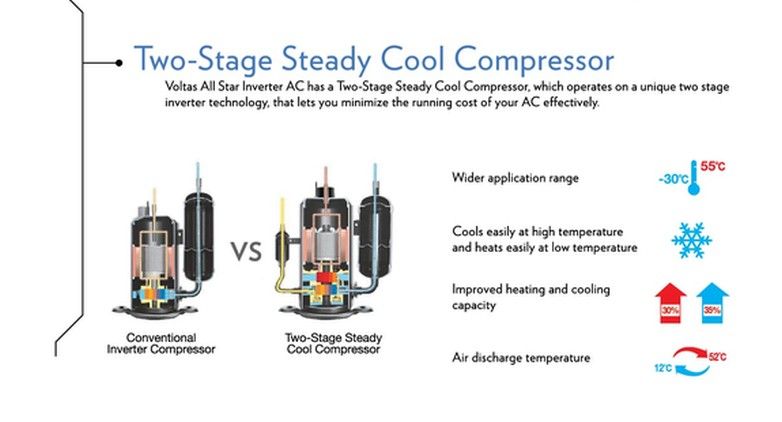 …But Gentle on the Environment
The Voltas Crown ACs are also ecologically conscious and employ the latest R410a refrigerant, which neither releases ozone depleting CFC nor does it pose any explosive risks associated with lower-tech refrigerants used in competing ACs. The overall health and well-being of your family is further secured by the 7-stage filtration system, which works in tandem with the advanced cold plasma air purification system to filter out allergens, odours, and harmful pollutants.
In a nutshell, when you purchase a Voltas All Star Inverter AC – Crown Series, you're not only buying the cutting edge of AC technology, but also a product that is packed with advanced features to improve the quality of your life. So what are you waiting for, Make the smart choice and buy a Voltas AC today.
Click here to learn more about the Voltas All Star Inverter ACs.