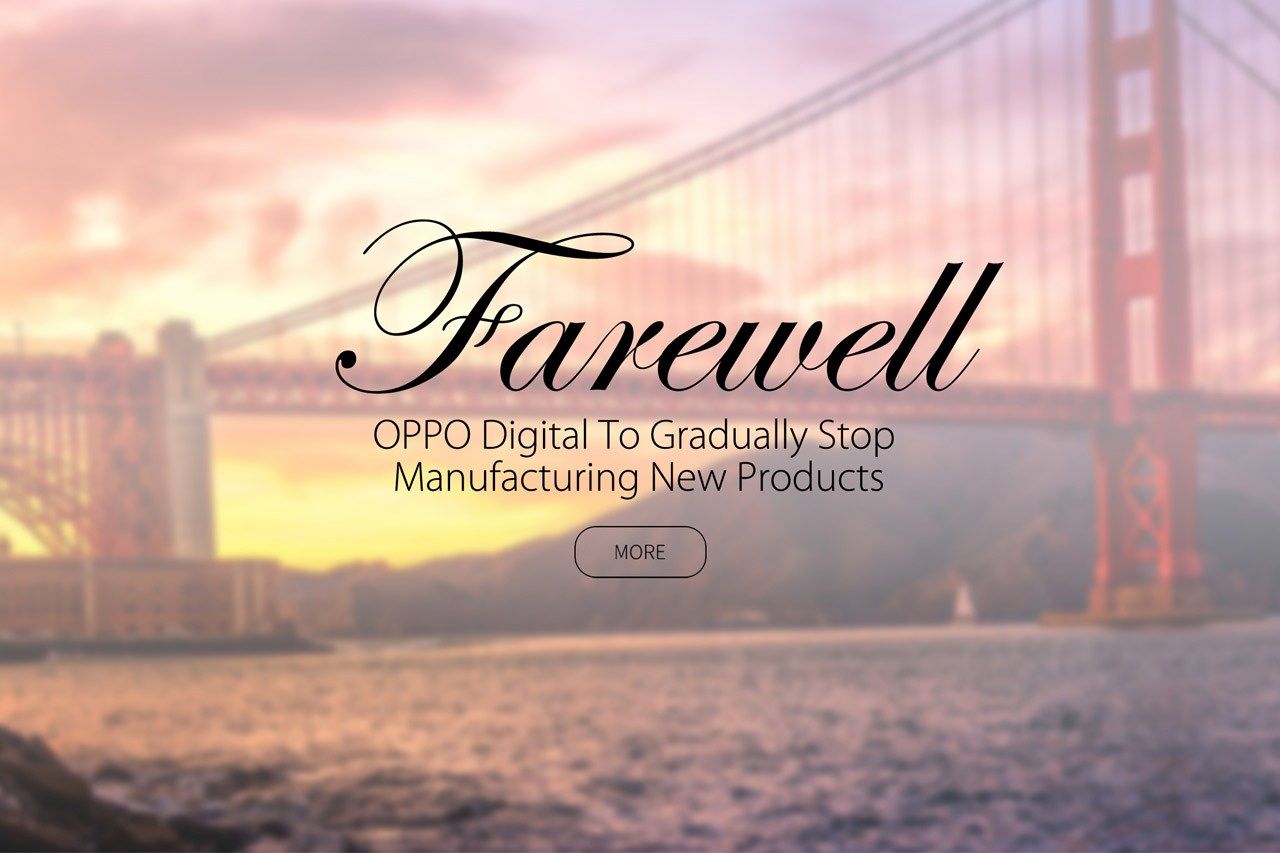 Oppo Digital (an independent company from Oppo that manufactures phones) says that it will stop manufacturing products like the PM3 headphones, Blu-ray Players, DVD Players, and 4K UHD Blu-Ray Disc Players. Oppo Digital is famous for its disc players and high-end audio devices. The users owning the existing equipment will keep getting technical support, though. This includes all the products in and out of warranty. Also, if you have bought an Oppo Digital product in the last 30 days, you are eligible for a refund.
Plans To Issue Firmware Updates
Oppo Digital, in an FAQ on its website, mentioned that it would be issuing firmware updates for its products.
"Yes, products will continue to receive firmware upgrades from time to time when new features or bug fixes warrant such an upgrade. Newer products such as the UDP-203 and UDP-205 will likely receive more frequent upgrades while mature products such as the BDP-103 and earlier models will only get firmware upgrades if there are critical fixes"
Reasons To Shut Down Remains Unclear
Oppo Digital didn't officially mention the reason to cut loose its audio and disc player divisions. However, a massive consumer shift towards streaming platforms like Hulu, Netflix, HBO can be a prospective reason. In the words of Sony, "demand for physical media is contracting faster than anticipated". Hence, businesses like these are not expected to generate enough cash flow.
According to the company, it will now focus on managing a long-term support for its currently available products. Oppo Digital, in the announcement, stated:
"It has been 14 years since we established OPPO Digital in the United States, and with the support of our customers, technical partners, and movie/music studios, we produced many award-winning Hi-Fi audio products and universal disc players, spanning three generations from DVD, Blu-ray, to 4K UHD.
As our latest 4K UHD players reach the pinnacle of their performance, it is time to say goodbye. We are proud to have made such well-regarded products and to have served the enthusiast community. Without our customers' suggestions, encouragement, and support, we could not have accomplished these achievements."