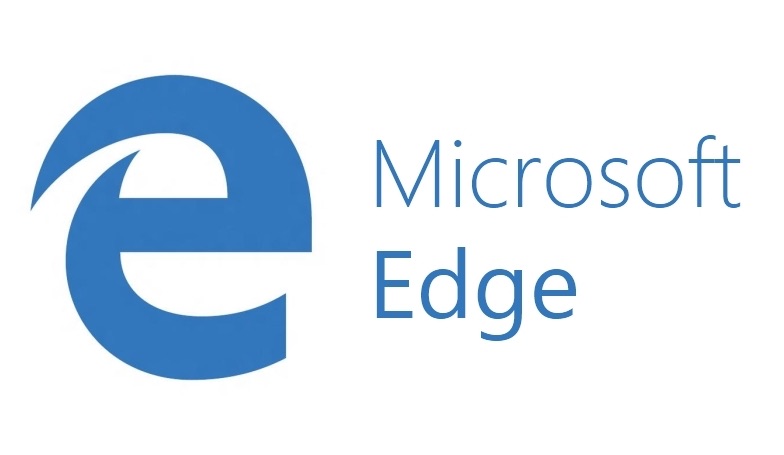 Microsoft has been a pioneer in several products such as operating systems like Windows, office business software like Microsoft Office Suite and gaming consoles like the Xbox line of products. And it appears that with the release of Microsoft Edge Browser for the Apple and Android tablets, the company has another winner.
However, the US based tech giant has also had its fair share of misses like the now extinct Microsoft Zune music player. One such feature that has been largely criticised by Windows users has been the Windows based browser the Internet Explorer. The browser has been used more in memes than for actually browsing the Internet due to its slow speed of operation & loading pages, inability to hold multiple tabs and some other issues. Microsoft have been keen to rectify this and have rebranded & repackaged their browser as Microsoft Edge starting with Windows 10.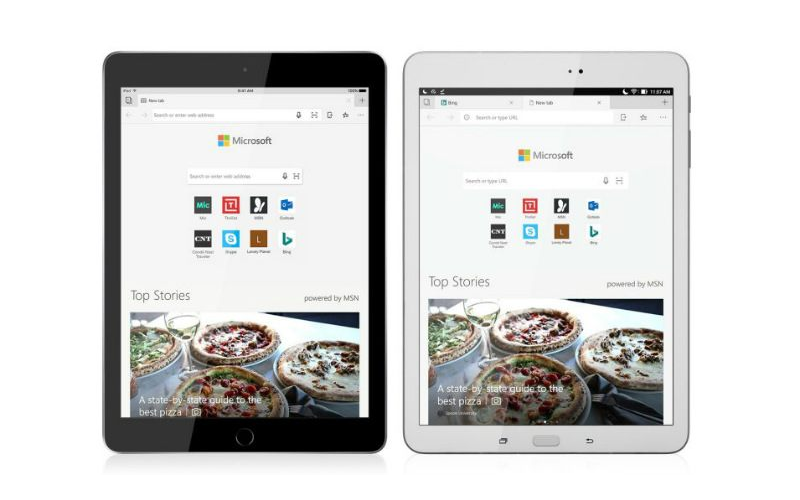 Microsoft Edge Web Browser: Features
Microsoft Edge, whose full version was released in October 2017, has definitely gone a long way to rectify the problems that the Internet Explorer had experienced. It has been praised for its new features, speed and operability. However, it still has a long way to go in terms of capturing the market share from established browsers like Google Chrome, Opera, Apple's native browser Safari and Mozilla Firefox.
Some of the new features that have been appreciated by users have been its integration with One Drive, inclusion of a PDF reader, integration with Window's virtual assistant Cortana and the addition of a read mode & night more akin to other browsers. Although these features have gone a long way to improve user experience and in turn Microsoft's reputation and standing in the internet browser industry, adoption is taking time and one of the most important reasons for this has been the lack of a product for tablets & mobiles like the Android or iPad.
Microsoft Edge Web Browser: iPad
The Edge browser has been under preview by Microsoft for the iPad platform earlier this month and now they have finally announced a release for the mobile & tablet platform. Microsoft have finally been able to work on a protocol to implement the Edge browser to fit the screens of Android Tablets and iPads.
The iPad app is basic for now, especially on the iPad Pro, as iOS 11 split screen support has not been included yet, which means that other applications cannot be run alongside the Edge browser. While that is a letdown there are plenty of positives to be taken.
Microsoft Edge Web Browser: Syncing Functionality
One of the major improvements has been the sleek design which is reader-friendly. Moreover, a Read Mode is supported and a reading list tab has also been implemented. The ability to switch from dark to light more is an added advantage. For Microsoft product users, a major plus point would be that it syncs with your Microsoft Account, which means that your passwords, bookmarks, frequently visited sites and other browser data as automatically synced.
But its best feature comes in the form of "continue in PC". This feature acts like a bridge between your tab and PC. When you sync your Microsoft Accounts on both your tab and your PC, you can send whatever you are viewing on your browser in the tablet to your PC by using the continue in PC option.
This could potentially be a game changer when it comes to productivity and office applications. Although you can't do the reverse, i.e. send a page from your PC to your tablet, it is expected that Microsoft would work on this feature in the near future and set it up in a future update.
With this release Microsoft hopes to capture a significant share in the Internet Browser industry, in which it just holds a miniscule share as of now. The apps can be downloaded now from the App Store for the iPad and from the Google Play Store for Android tablets.