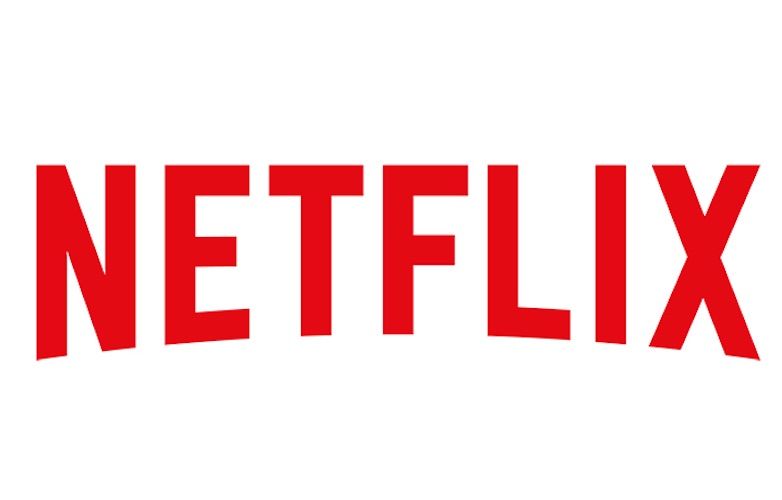 Aiming at beating Jio at its own game, Bharti Airtel is not leaving any stone unturned to better its hold in the Indian telecom market. In addition to launching affordable 4G recharge packs, the telco is now forging new partnerships with content providers to woo the urban Indian population towards opting for it instead of Jio. Bharti Airtel, in its latest step forward, is reportedly in talks with Netflix to provide free subscription via Airtel TV app.
Airtel and Netflix: Possible Collaboration
A report from PTI states that the inside sources from Airtel and Netflix have hinted that both the companies have entered advanced discussions to offer free Netflix subscription via Airtel TV app for Airtel users. In a statement from one of the sources, PTI writes that both the companies have completed rounds of discussion and are now gearing up to announce the deal in the coming weeks.
However, it must be noted that while both the companies may have agreed on offering a free subscription for accessing content, but Airtel may charge for data consumed for streaming videos from Netflix.
Several other media outlet have tried to reach out to Netflix and Airtel, but the spokesperson from both the companies have denied speaking on the deal.
Airtel vs Jio: Roping more content providers
To restate, both Airtel and Jio already have a competition in the form of their respective Airtel TV and Jio TV apps. Reliance Jio already has several content partners like Voot, Zee 5, Yupp TV, Sony LIV, and Hotstar. In January, Airtel started offering free Amazon Prime subscription to its users, and now if it gets Netflix to ally in the ongoing battle, then it may establish a monopoly over two major streaming services.
Netflix in India: Subscriptions and Data Usage
Netflix launched its service in India, back in January 2016. The streaming service then allied with Airtel and Videocon to provide its international content through direct-to-home (D2H) service platforms. Admittedly, Netflix offers more than 125 million hours of content including movies and TV shows. Initially, Netflix in India did not include its original series, but it later added all of its in-house produced films and TV shows in India catalogue.
Netflix offers the first month of free streaming to new users. The trial, however, requires users to sign up on the platform and enter their credit card details. Once registered, it charges a reversible token amount to register the details, the amount is credited back to the card. The service becomes payable once the user completes the first month. The subscription can be cancelled anytime by the user.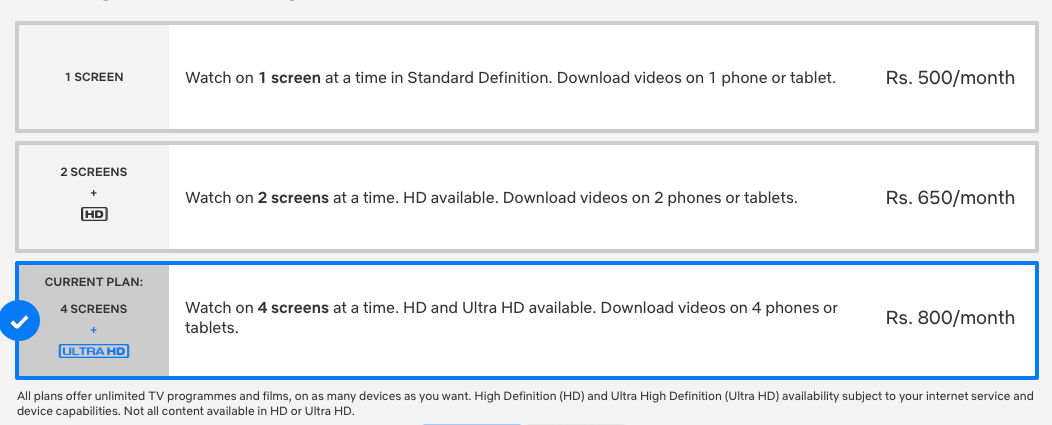 Currently, there are three kinds of subscription on Netflix India, priced at Rs. 500, Rs. 650, and Rs. 800, respectively. The Rs. 500 plan offers one screen download and streaming of Standard Definition (SD) content, which means that only one person can access the account. The Rs. 650 plan, on the other hand, offers High Definition (HD) download and streaming on two screens, which means that it can be accessed on two devices simultaneously. The premium Rs. 800 plan provides High Definition (HD) and Ultra High Definition (UHD) download and streaming on four screens or devices simultaneously.
Concerning data usage, the High Definition (HD) video streaming on Netflix consumes up to 3GB of data per hour while the Standard Definition (SD) video consumes anywhere between 300 and 700MB per hour. And the 4K Ultra HD streaming can use up to 7GB per hour.