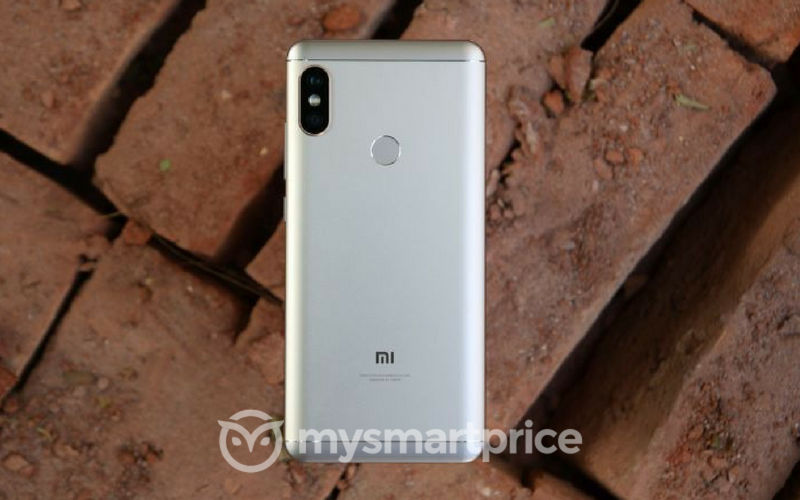 Whenever we post a story about the Redmi Note 5 and the Redmi Note 5 Pro flash sale, we get to see a lot of comments criticising Xiaomi's inability to keep sufficient stocks of the phones for sale. Well, today seems to be a lucky day as Xiaomi's co-founder and CEO, Lei Jun opened up about the low stocks of the Redmi Note 5 Pro. According to Jun, it is a demand and supply problem that the company was not ready for or perhaps something that they did not see coming. Interestingly, other sources have hinted that a component shortage has caused the gap between demand and supply.
Redmi Note 5 Pro: 'Out of Stock' reasons revealed by Xiaomi CEO
Lei Jun's comments given to India Today state that the shortage of supply is a direct result of Xiaomi's business model that sells smartphones at lower profit margins between 1 or 2%, which means that the company cannot afford to manufacture huge quantities with a lingering risk of not selling it all. Jun also said that the company has often been called out to not have a larger forecast, but it can't gamble on estimates because if it is not able to sell out the stock, it may land into losses that could lead to bankruptcy. He further said that the company could only withstand some 10 to 12% of buffer but not more than that.
Jun also reflected on the component shortage for the Redmi Note 5 Pro, which mainly involves the camera module. He accepted that sometimes the company is held limited due to a deficiency of critical components. It's worth noting that this demand and supply fiasco is not just limited to Xiaomi's smartphones. The company's latest range of smart TVs is also going through the same ordeal.
Redmi Note 5 Pro: Sufficient Supply By Diwali
In India, however, Xiaomi has its own set of advantages. First off, it saves 20% import tax due to the Make in India initiative. The push to manufacture its products in the country from the Indian government has also helped Xiaomi in increasing inventory. Currently, Xiaomi owns two advanced phone manufacturing plants in India with three plants underway. The widening establishment of Xiaomi in India could result in increased stocks. The company also has six more manufacturing hubs in India including the one in Noida, Uttar Pradesh that was opened for power banks manufacturing initially. Reportedly, the production power of Xiaomi phones is all set to grow from one smartphone per second to two smartphones per second.
This brings us to a revelation made by Xiaomi's CEO wherein he assured that Diwali would be an excellent supply season in India. He also extended an apology to the users and ensured then that the supply issue would be taken care of. Jun further said that the company does not consider "out of stock" as a badge of honour.
Redmi Note 5 Pro Sale: Blocking Re-sellers
Xiaomi also seems to be aware of the fact that its flash sales have often resulted in buyers purchasing the phone and then selling it at higher pricing on other platforms. The company reiterated this being the very reason why it removed the Cash on Delivery (COD) option for flash sales. Furthermore, the company also introduced one buyer per month policy on Flipkart, which meant a user can buy only one unit of Xiaomi phones during flash sales every month. Manu Kumar Jain, the global vice president and managing director at Xiaomi India further revealed that the company had cancelled 40-50% of placed orders in some sales as it suspected the buyers to be scalpers.

Manu Jain also said that the company would take strict actions against offline retailers who are selling Xiaomi phones at a higher price. He noted that Xiaomi does not encourage and tolerates such practices and if it finds any authorised resellers involved in similar practice, then it will cancel their contract.

Redmi Note 5 Pro: Buyers May Turn To Alternatives
Although Xiaomi has made it quite clear why it opted for flash sales model, the fact remains that the out-of-stock tag does create hype for its products. However, it could also result in an unexpected reaction from the buyers who may ultimately turn to alternatives such as the Asus Zenfone Max Pro M1 that debuted in India at Rs. 10,999 and is powered by a Snapdragon 636 SoC.