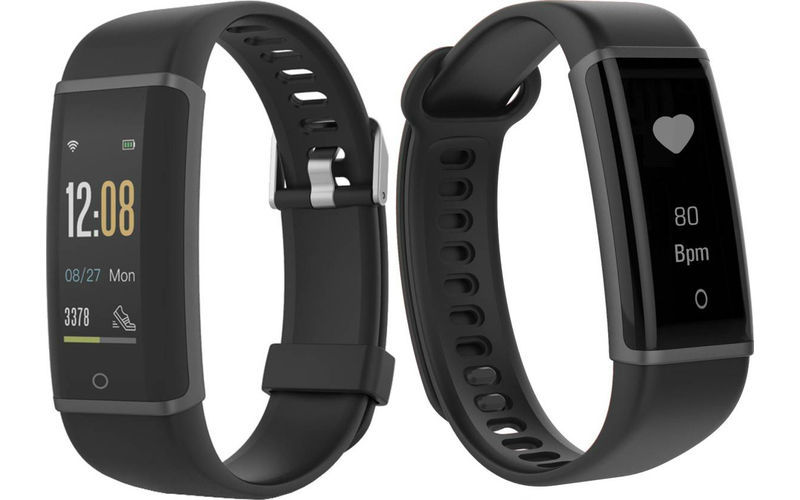 Lenovo today launched two new smart bands in India – HX03 Cardio and HX03F Spectra. Both smart bands feature an optical heart rate sensor and an IP68 certification for dust and water resistance.
Lenovo HX03 Cardio, HX03F Spectra Smart Bands: Price in India, Availability
The Lenovo HX03 Cardio has been priced at Rs.1,999 in India and comes only in Black color. Lenovo HX03F Spectra, on the other hand, is priced at Rs.2,299 and comes with a Black strap. However, you do have the option of interchangeable wrist straps in various colors. While the HX03 Cardio smart band is now in stock on Flipkart, the HX03F Spectra will be available exclusively from Flipkart starting May 3rd. In addition to the smart bands, Lenovo has also revealed that it will be launching the Body Fat Scale HS11 in India next month at Rs.1,999.
Lenovo HX03 Cardio Smart Band: Features, Specs
The Lenovo HX03 Cardio smart band comes with a 0.96-inch OLED display with 128 x 32 pixel resolution. Featuring an IP68 rating for dust and water resistance, the HX03 is capable of tracking your calories burned, heart rate, step count, distance, as well as sleep. To measure heart-rate, the smart band is equipped with an optical heart rate tracker that helps it detect user's body load and figure out an exercise routine that works best for him/her. Apart from fitness tracking, the HX03 also offers a few other features such as direct charging via a USB port, Alarm Clock reminder, social sharing, and more. The HX03 packs an 85mAh battery, which Lenovo claims is capable of lasting up to 10 days on a single charge.
Lenovo HX03F Spectra: Features, Specs
The HX03F Spectra features a TFT LCD color display with 160 x 80 resolution. It comes with the PAI (Personal Activity Intelligence) feature that uses a heart-rate based metric to tell users how active they need to be in order to protect themselves against cardiovascular and other lifestyle-related diseases. The smart band also tracks how many calories you burn, how many steps you take, distance covered, and more. Rest of the key specs remain identical to the HX03 model. Both the smart hands use the Bluetooth 4.2 Low Energy standard and are compatible with Android 4.4+ as well as iOS 8.0+ devices.